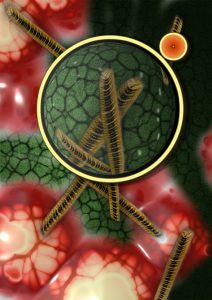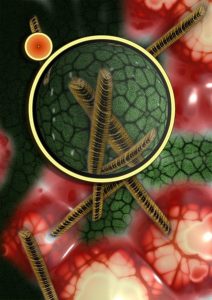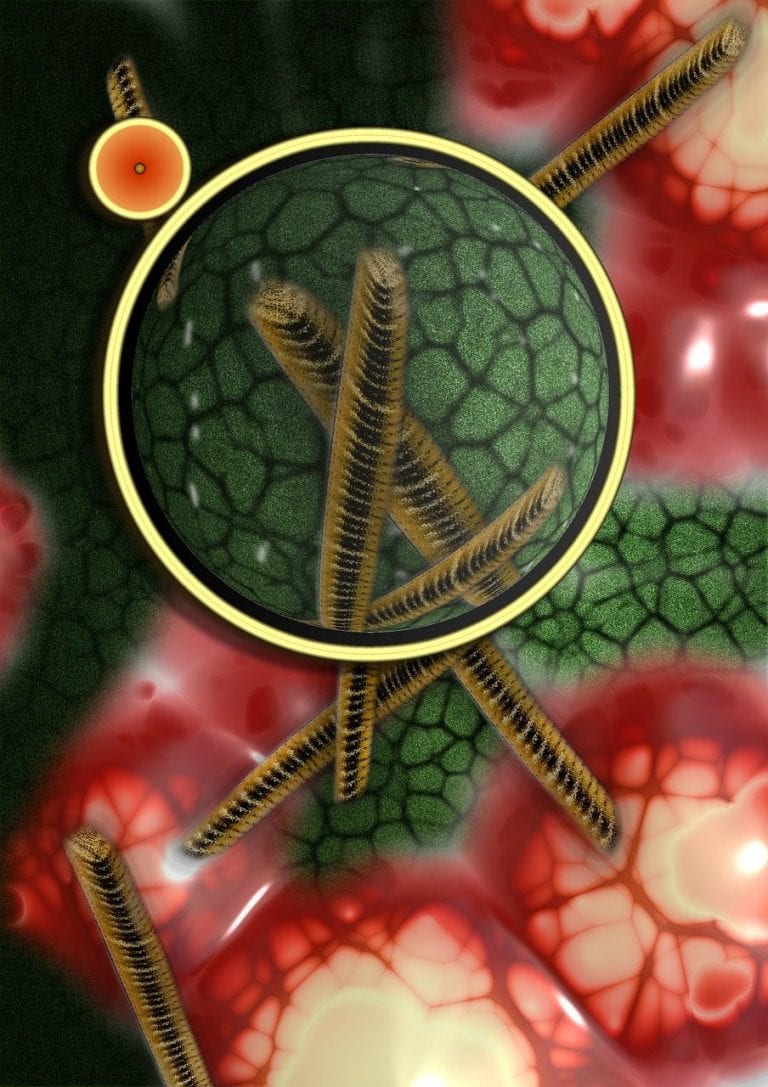 Since 2012 Advanced Healthcare Materials has been bringing you the latest breakthroughs in biomedical materials science with a strong focus on improving human health, and it will continue to do so in 2018. We therefore have launched virtual issues on five hot topics in the field, where you can access some of our best recent papers free of charge!
No access to our published content yet? Make sure to recommend Advanced Healthcare Materials to your librarian. More information can be found here.
In this monthly feature, we highlight some of the most read Advanced Healthcare Materials publications over the last month. These top-downloaded articles are therefore currently freely accessible! Click on the titles below to get to the corresponding papers. Also check out our monthly Most Read and our previous cover art feature.
Graphene Materials in Antimicrobial Nanomedicine: Current Status and Future Perspectives
by Hüseyin Enis Karahan, Christian Wiraja, Chenjie Xu, Jun Wie, Yilei Wang, Liang Wang, Fei Liu and Yuan Chen
Graphene-derived materials (GMs) have emerged as an important class of antimicrobial agents. Hüseyin Enis Karahan and Yuan Chen from the University of Sydney in Australia describe together with their collaborators in Singapore and China the most recent advances in antimicrobial GMs, covering both fundamental aspects and various biomedical applications, such as wound dressings, infection-protective coatings, and antibiotic-like formulations. Their Progress Report further includes mechanistic insights as well as the different utilization modes of GMs as antimicrobial agents. This roadmap may help to overcome the challenges in the clinical translation of GMs for antimicrobial nanomedicines.
Mesoporous Silica and Organosilica Nanoparticles: Physical Chemistry, Biosafety, Delivery Strategies, and Biomedical Applications
by Jonas G. Croissant, Yevhen Fatieiev, Abdulaziz Almalik and Niveen M. Khashab
Silica-based nanoparticles are commonly used in personal care and cosmetic products, and more recently have found applications as vectors for drug delivery. In this thorough Review Article, Kashab and colleagues summarize the chemical, physical, and biological properties and pure as well as hybridized silica nanomaterials. They detail how functionalization and composition can influence additional features such as biocompatibility, clearance, release properties, and response to stimuli. This information can be invaluable when designing silica nanoparticle systems for biomedical applications.
Enzyme-based Glucose Sensor: From Invasive to Wearable Device
by Hyunjae Lee, Yongseok Joseph Hong, Seungmin Baik, Taeghwan Hyeon and Dae‐Hyeong Kim
This progress report discusses the principles and evolution of enzyme‐based electrochemical glucose sensors from the aspects of materials, device structures, fabrication processes, and system engineering. They further highlight the current progress in the development of enzyme‐based glucose sensors and their integrated systems by means of invasive and noninvasive approaches using various biofluids or blood.
Interested in more news about Advanced Healthcare Materials? Also check out our monthly Most Read and our previous cover art feature.
We recently have released top-level special issues on biomimetic interfaces in biomedical devices and microphysiological analytic platforms (MAPs): precision organs on chip.
Discover our new virtual issues now too and read selected articles on nanotherapeutics, regenerative medicine, biofabrication, stem cells, and diagnostic devices  for free.