About us
Advanced Science News brings you the latest science news across a broad spectrum of disciplines. We collaborate with scientists from around the world to provide an accessible platform for cutting-edge research.
Our site content is contributed by journal editors, editorial staff, and scientific researchers.
Email: advsciencenews@wiley.com

Twitter: @AdvSciNews

Instagram: @advscienews
Facebook: @AdvancedSciNews

Newsletter: ASN Weekly
Meet our editorial team
Victoria Corless
Victoria joined the Advanced Science News team after completing her Ph.D. in organic chemistry at the University of Toronto.
She previously worked as a freelance science communicator and medical writer before joining ASN. She is passionate about science and is an avid reader and dog lover.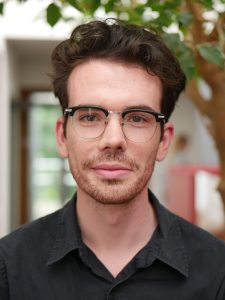 Kieran Schlegel-O'Brien
Kieran received his B.Sc. in chemistry from the University of Huddersfield, UK.
He joined Wiley and the Advanced Science News team after obtaining his Ph.D. in computational chemistry from the University of Manchester, UK. When not writing science news, he likes to draw, paint, and write short stories.