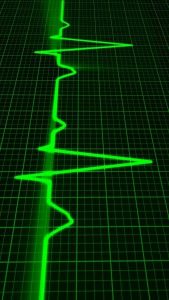 Diagnostic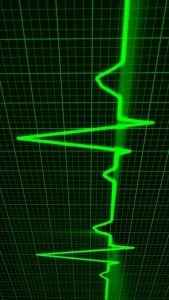 technologies are used in healthcare to identify the nature or cause of a disease. Rapid and accurate diagnosis is critical for providing the most effective and potentially lifesaving treatments in a timely manner. In developed regions, most of the healthcare diagnostic tests are performed at central laboratories equipped with sophisticated molecular analyzers and other advanced techniques. However, resources in central laboratories are limited, thus there is an urgent need for fast, easy, and affordable diagnostic devices for healthcare applications, especially in developing regions. Notably, recent developments in point-of-care (POC) diagnostics can provide in vitro diagnostics and immediately actionable healthcare information at accident sites. POC tests can also, potentially, allow patients to self-test and self-managed care at their homes.
In this virtual issue of Advanced Healthcare Materials, we bring you a collection of cutting-edge research on healthcare diagnostic technologies. All articles are currently freely available for everybody to access, download, and read until the end of 2018.
Review articles:
Synthesis, Functionalization, and Design of Magnetic Nanoparticles for Theranostic Applications
Jalal Mosayebi, Mehdi Kiyasatfar and Sophie Laurent
Tailored Approaches in Drug Development and Diagnostics: From Molecular Design to Biological Model Systems
Cecilia Sahlgren, Annika Meinander, Hongbo Zhang, Fang Cheng, Maren Preis, Chunlin Xu, Tiina A. Salminen, Diana Toivola, Daniel Abankwa, Ari Rosling, Didem Şen Karaman, Outi M. H. Salo‐Ahen, Ronald Österbacka, John E. Eriksson, Stefan Willför, Ion Petre, Jouko Peltonen, Reko Leino, Mark Johnson, Jessica Rosenholm and Niklas Sandler
Review of Flexible Temperature Sensing Networks for Wearable Physiological Monitoring
Qiao Li, Li‐Na Zhang, Xiao‐Ming Tao and Xin Ding
Hydrogel Based Biosensors for In Vitro Diagnostics of Biochemicals, Proteins, and Genes
Il Young Jung, Ji Su Kim, Bo Ram Choi, Kyuri Lee and Hyukjin Lee
Advanced Materials for Health Monitoring with Skin‐Based Wearable Devices
Han Jin, Yasmin Shibli Abu‐Raya and Hossam Haick
Radiolabelled Polymeric Materials for Imaging and Treatment of Cancer: Quo Vadis?
Kritee Pant, Ondřej Sedláček, Robin A. Nadar, Martin Hrubý and Holger Stephan
Original research articles:
Efficient Skin Temperature Sensor and Stable Gel‐Less Sticky ECG Sensor for a Wearable Flexible Healthcare Patch
Yuki Yamamoto, Daisuke Yamamoto, Makoto Takada, Hiroyoshi Naito, Takayuki Arie, Seiji Akita and Kuniharu Takei
Graphene Oxide/Ag Nanoparticles Cooperated with Simvastatin as a High Sensitive X‐Ray Computed Tomography Imaging Agent for Diagnosis of Renal Dysfunctions
Zhan Li, Longlong Tian, Jianli Liu, Wei Qi, Qiang Wu, Haijing Wang, Mohammad Chand Ali, Wangsuo Wu and Hongdeng Qiu
M2+ Doping Induced Simultaneous Phase/Size Control and Remarkable Enhanced Upconversion Luminescence of NaLnF4 Probes for Optical‐Guided Tiny Tumor Diagnosis
Youbin Li, Xiaolong Li, Zhenluan Xue, Mingyang Jiang, Songjun Zeng and Jianhua Hao
A Wearable Hydration Sensor with Conformal Nanowire Electrodes
Shanshan Yao, Amanda Myers, Abhishek Malhotra, Feiyan Lin, Alper Bozkurt, John F. Muth and Yong Zhu
Lateral Flow Assay Based on Paper–Hydrogel Hybrid Material for Sensitive Point‐of‐Care Detection of Dengue Virus
Jane Ru Choi, Kar Wey Yong, Ruihua Tang, Yan Gong, Ting Wen, Hui Yang, Ang Li, Yook Chin Chia, Belinda Pingguan‐Murphy and Feng Xu
For other virtual issues of Advanced Healthcare Materials, please click on the pictures below: