Since 2012 Advanced Healthcare Materials has been bringing you the latest breakthroughs in biomedical materials science with a strong focus on improving human health. It will continue to do so in 2018. We have therefore launched virtual issues on five hot topics in the field, where you can access some of our best recent papers free of charge!
No access to our published content yet? Make sure to recommend Advanced Healthcare Materials to your librarian. More information can be found here.
In this feature, we highlight the artwork on the covers of the most recent issue of Advanced Healthcare Materials, and of course the research behind it. You can find the latest issue here. Click on the titles or cover images below to get to the corresponding papers. Also check out our monthly Most Read and our previous cover art feature.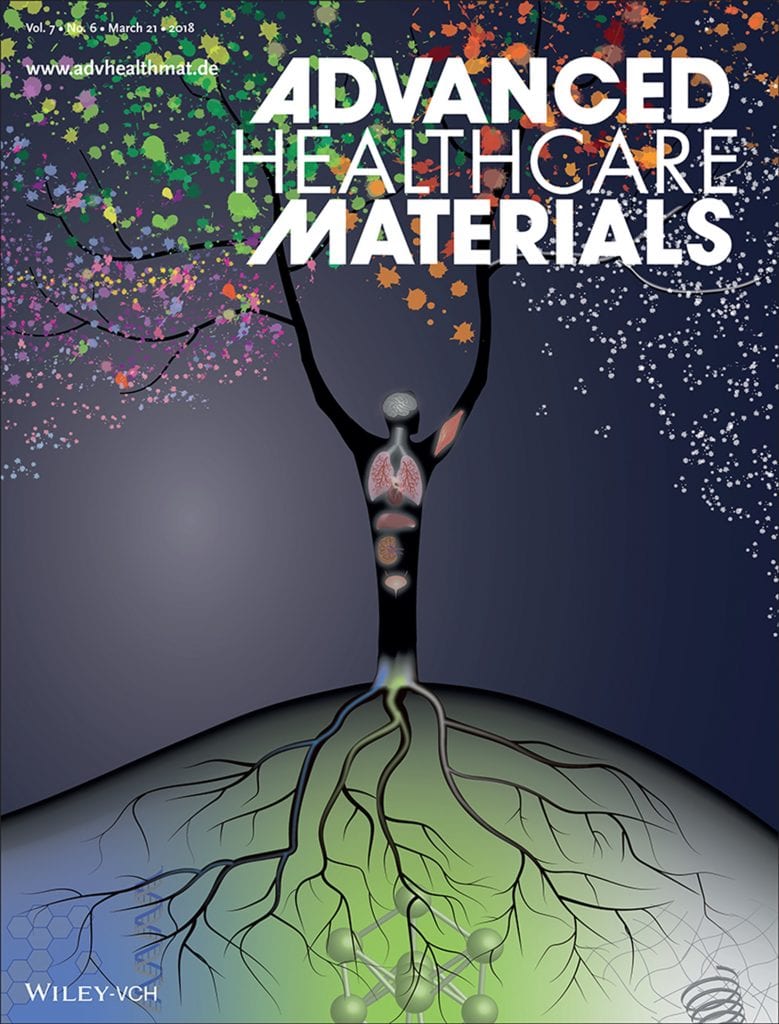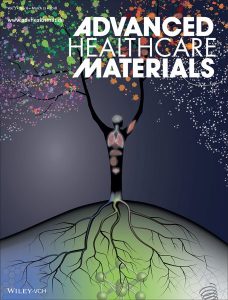 Hierarchical Design of Tissue Regenerative Constructs
by Jonas C. Rose and Laura De Laporte
Laura De Laporte and Jonas C. Rose review the strategy of hierarchical design of regenerative materials, which closely mimics nature. Thereby, as shown in the image, biochemical (blue), mechanical (grey), and structural (green) cues on different length scales (roots) are combined into macroscopic constructs via advanced fabrication techniques. The biomaterials are dynamic as they respond to the interactions with cells over time (seasons) in order to form functional tissue. This article was also covered in our previous Most Read feature.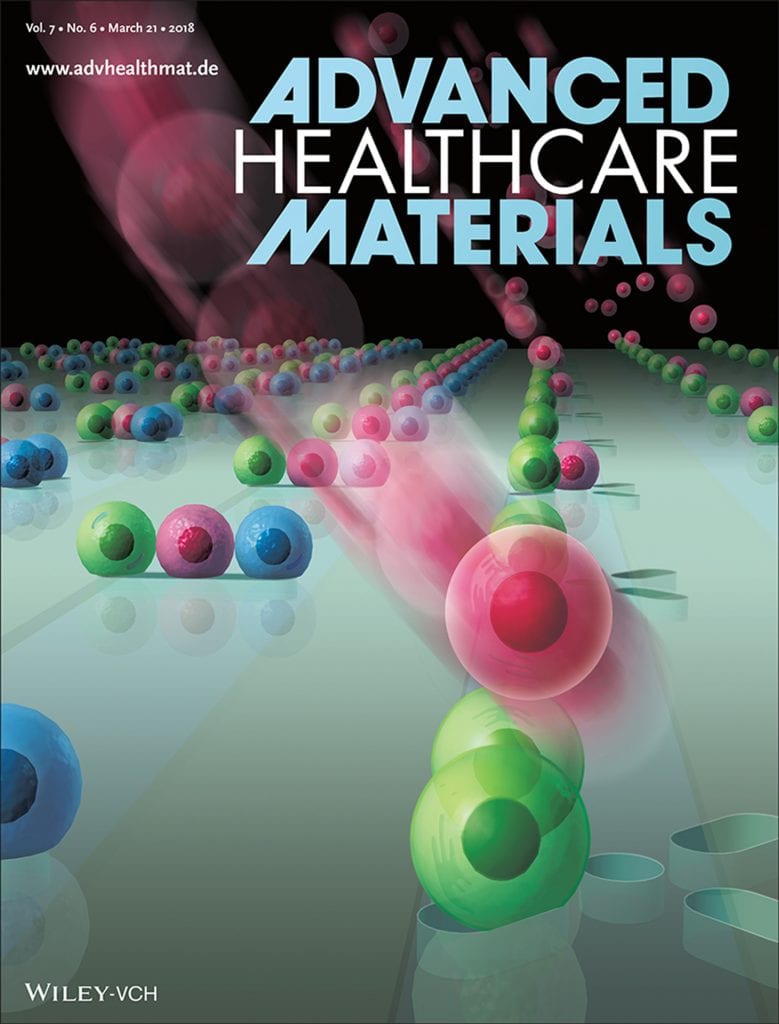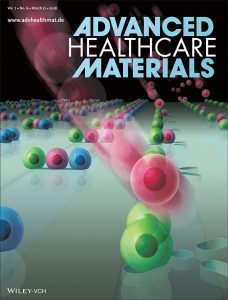 Well‐Controlled Cell‐Trapping Systems for Investigating Heterogeneous Cell–Cell Interactions
by Koki Kamiya, Yuta Abe, Kosuke Inoue, Toshihisa Osaki, Ryuji Kawano, Norihisa Miki, and Shoji Takeuchi
Shoji Takeuchi and co‐workers develop a cell‐trapping device that enables assembling multiple types of cells in a well‐controlled order and morphology on a film sheet with apertures of various shapes. Three or more different cell types can be patterned in the well‐controlled order and with cross‐patterned assembly of cells.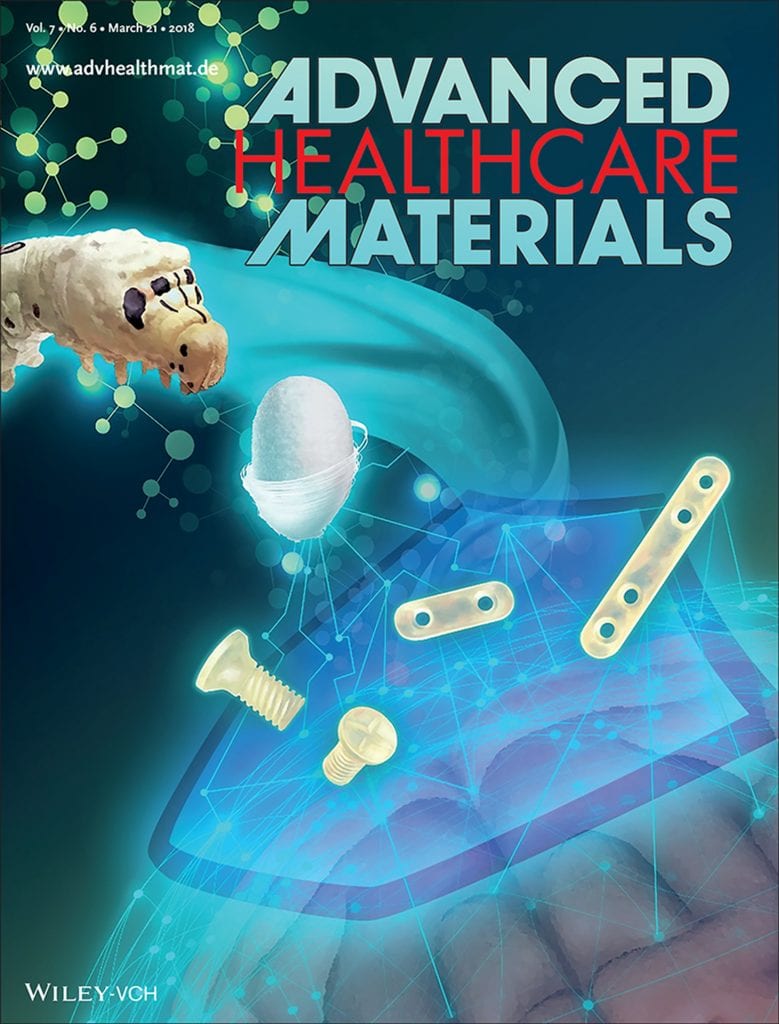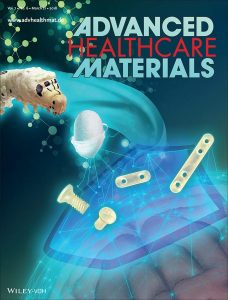 A Silk Cranial Fixation System for Neurosurgery
by Keyin Liu, Zhifeng Shi, Shaoqing Zhang, Zhitao Zhou, Long Sun, Tao Xu, Yeshun Zhang, Guozheng Zhang, Xinxin Li, Liang Chen, Ying Mao, and Tiger H. Tao
Ying Mao, Tiger H. Tao, and co‐workers report on the silk cranial fixation system. The system includes silk screws and strips to anchor the bone flap, which are fabricated from natural silk proteins obtained from cocoons of the Bombyx mori silkworm. The system is used to provide a protective shield to the brain after neurosurgery.
Interested in more news about Advanced Healthcare Materials? Also check out our monthly Most Read and our previous cover art feature.

We recently have released top-level special issues on biomimetic interfaces in biomedical devices and microphysiological analytic platforms (MAPs): precision organs on chip.
Discover our new virtual issues too and read selected articles on nanotherapeutics, regenerative medicine, biofabrication, stem cells, and diagnostic devices for free!