Since 2012 Advanced Healthcare Materials has been bringing you the latest breakthroughs in biomedical materials science with a strong focus on improving human health. It will continue to do so in 2018. We have therefore launched virtual issues on five hot topics in the field, where you can access some of our best recent papers free of charge!
No access to our published content yet? Make sure to recommend Advanced Healthcare Materials to your librarian. More information can be found here.
In this feature, we highlight the artwork on the covers of the most recent issues of Advanced Healthcare Materials, and of course the research behind it. You can find the latest issue here. Click on the titles or cover images below to get to the corresponding papers. Also check out our monthly Most Read and our previous cover art feature.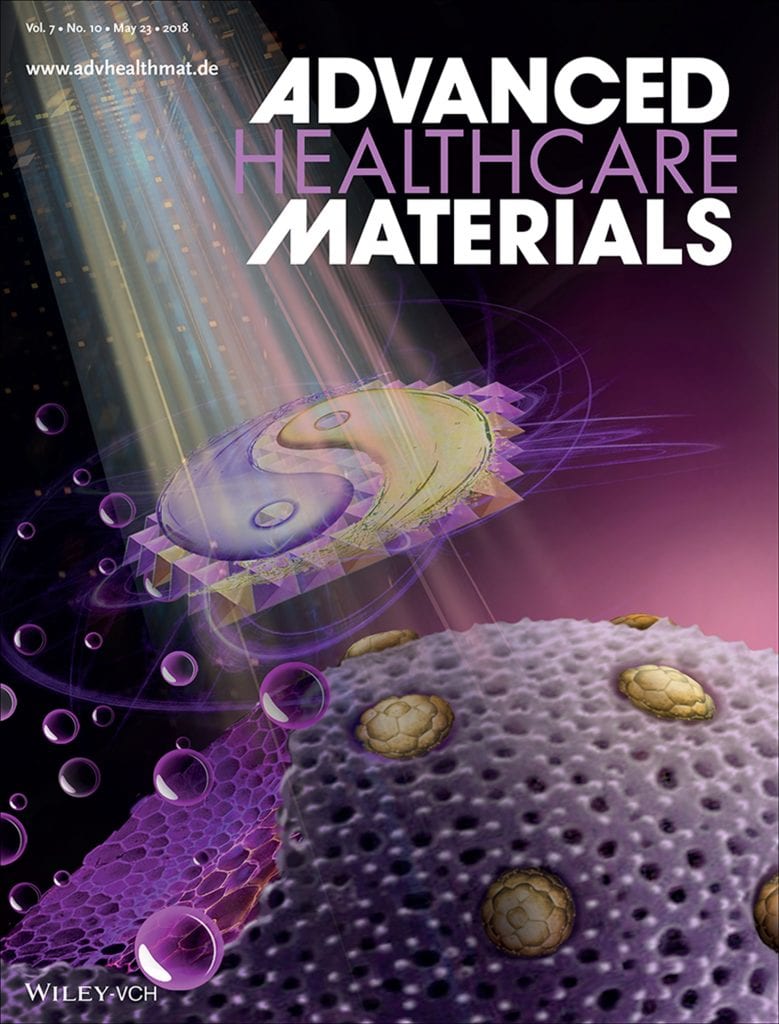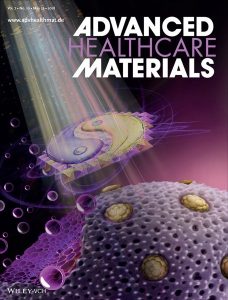 Excitation‐Dependent Theranostic Nanosheet for Cancer Treatment
by Shanyue Guan, Di Yang, Yangziwan Weng, Heng Lu, Xiangmin Meng, Xiaozhong Qu and Shuyun Zhou
A novel nanosheet for tumor theranostics via either in vivo photoluminescence imaging of the hypoxia condition, or a subsequent topical killing of cancer cells by the generation of 1O2, is developed by Shuyun Zhao and co‐workers. The two functions are switchable by just changing the wavelength of the excitation light.