Since 2012 Advanced Healthcare Materials has been bringing you the latest breakthroughs in biomedical materials science with a strong focus on improving human health. It will continue to do so in 2018. We have therefore launched virtual issues on five hot topics in the field, where you can access some of our best recent papers free of charge!
No access to our published content yet? Make sure to recommend Advanced Healthcare Materials to your librarian. More information can be found here.
In this feature, we highlight the artwork on the covers of the most recent issues of Advanced Healthcare Materials, and of course the research behind it. You can find the latest issue here. Click on the titles or cover images below to get to the corresponding papers. Also check out our monthly Most Read and our previous cover art feature.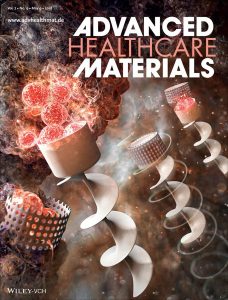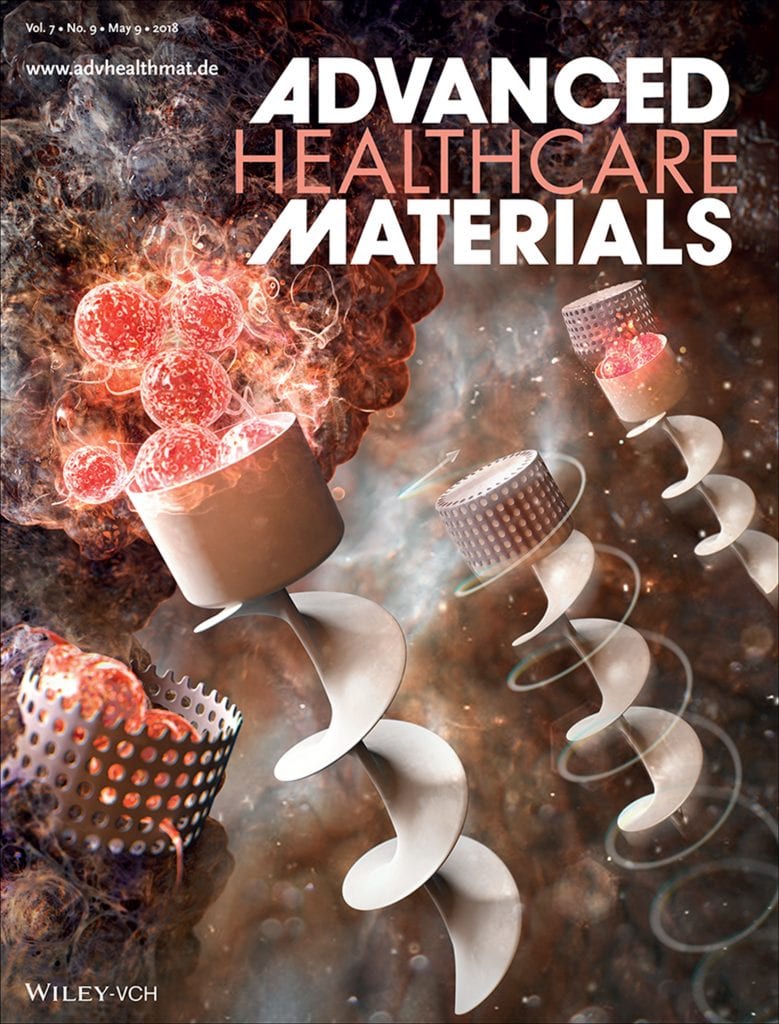 A Capsule‐Type Microrobot with Pick‐and‐Drop Motion for Targeted Drug and Cell Delivery
by Seungmin Lee, Soyeun Kim, Sangwon Kim, Jin‐Young Kim, Cheil Moon, Bradley J. Nelson and Hongsoo Choi
A capsule‐type microrobot exhibits "Pick‐and‐Drop" (P&D) motion for possible drug and cell transport via a corkscrew motion. Drugs or cells can be encapsulated in the microrobot's container by the P&D motion or attached to the surface of the cap, which can be used as a cell supporting structure. This work is discussed in the article by Hongsoo Choi and co‐workers.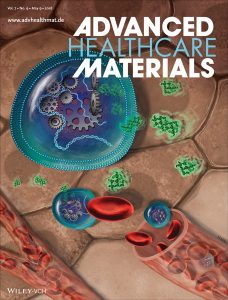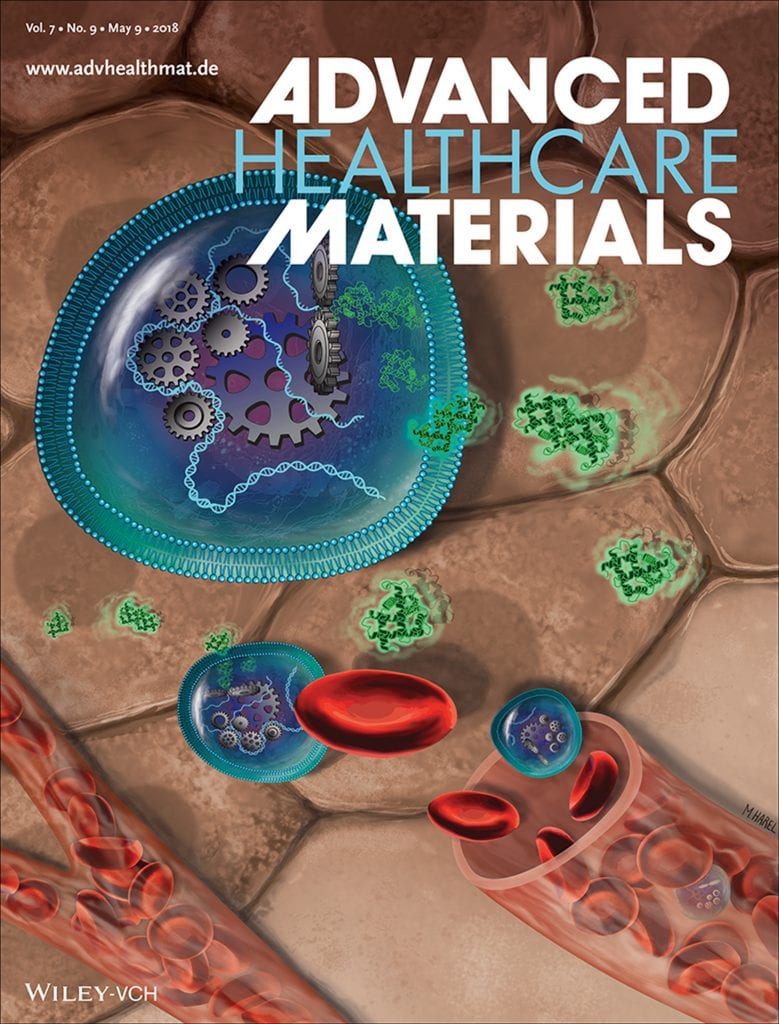 Synthetic Cells Synthesize Therapeutic Proteins inside Tumors
by Nitzan Krinsky, Maya Kaduri, Assaf Zinger, Janna Shainsky‐Roitman, Mor Goldfeder, Itai Benhar, Dov Hershkovitz and Avi Schroeder
Synthetic cells are artificial systems capable of replacing malfunctioning cells inside the body. This study describes the development of remotely‐activated synthetic cells and their capacity to treat disease. These cell‐sized artificial systems contain all the molecular machinery necessary for transcription and translation, including – ribosomes, RNA polymerase, amino acids and energy. Avi Schroeder and co‐workers present this work in their article. Here, synthetic cells are programmed to produce therapeutic proteins inside tumors, eradicating the surrounding cancer cells.
Interested in more news about Advanced Healthcare Materials? Also check out our monthly Most Read and our previous cover art feature.
We recently have released top-level special issues on biomimetic interfaces in biomedical devices and microphysiological analytic platforms (MAPs): precision organs on chip.
Discover our new virtual issues now too and read selected articles on nanotherapeutics, regenerative medicine, biofabrication, stem cells, and diagnostic devices  for free.