Since 2012 Advanced Healthcare Materials has been bringing you the latest breakthroughs in biomedical materials science with a strong focus on improving human health. It will continue to do so in 2018. We have therefore launched virtual issues on five hot topics in the field, where you can access some of our best recent papers free of charge!
No access to our published content yet? Make sure to recommend Advanced Healthcare Materials to your librarian. More information can be found here.
In this feature, we highlight the artwork on the covers of the most recent issues of Advanced Healthcare Materials, and of course the research behind it. You can find the latest issues here and here. Click on the titles or cover images below to get to the corresponding papers. Also check out our monthly Most Read and our previous cover art feature.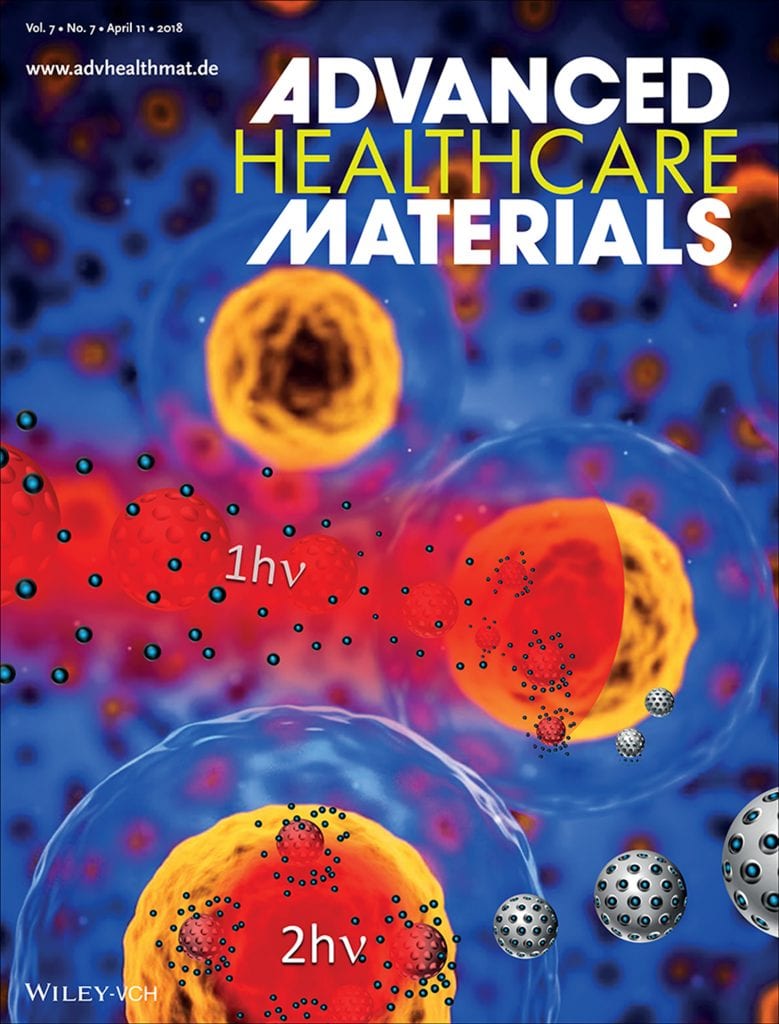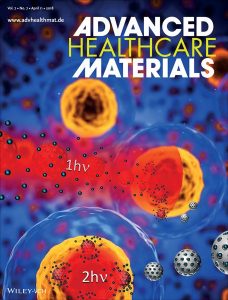 Two‐Photon‐Excited Silica and Organosilica Nanoparticles for Spatiotemporal Cancer Treatment
by Jonas G. Croissant, Jeffrey I. Zink, Laurence Raehm and Jean‐Olivier Durand
Two‐photon‐absorbing (2hνA) nanoparticles provide safer cancer treatment opportunities than current therapies lacking spatial and temporal selectivity thanks to their 3D spatial resolution and very low scattering. Jonas G. Croissant and co‐workers describe porous and nonporous 2hνA silica, organosilica, and gold‐silica nanoparticles for bio‐imaging, drug delivery, and photodynamic therapy via photolysis, energy transfer, and electron transfer mechanisms.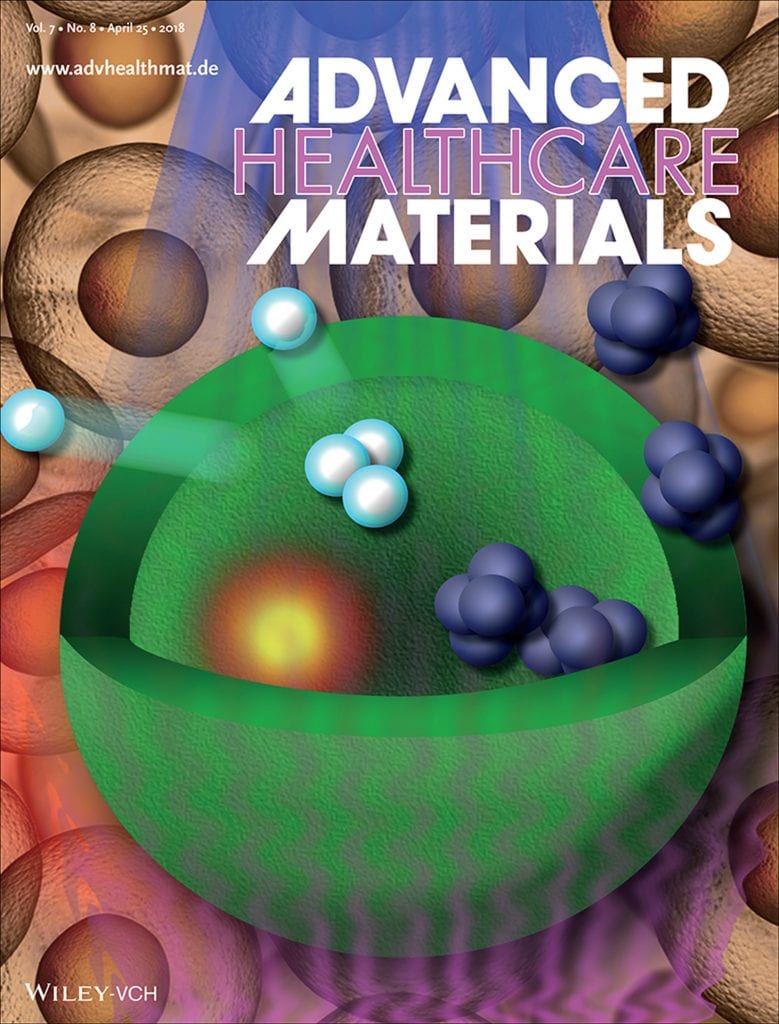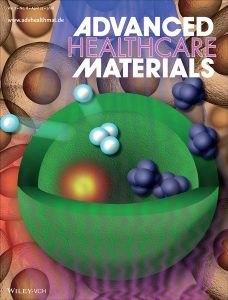 Nanocarrier‐Mediated Photochemotherapy and Photoradiotherapytment
by Antonia G. Denkova, Robine M. de Kruijff and Pablo Serra‐Crespo
Recent advancements in nanotechnology create opportunities to combine different treatment modalities such as photothermal and photodynamic therapy with chemo‐or radiotherapy in just one nanocarrier. These new multi—functional nanocarriers have a much better tumor killing efficiency than photo‐induced therapies alone and are expected to reduce side effects usually associated with conventional chemo‐ and radiotherapy. This is reviewed by Antonia G. Denkova and co‐workers.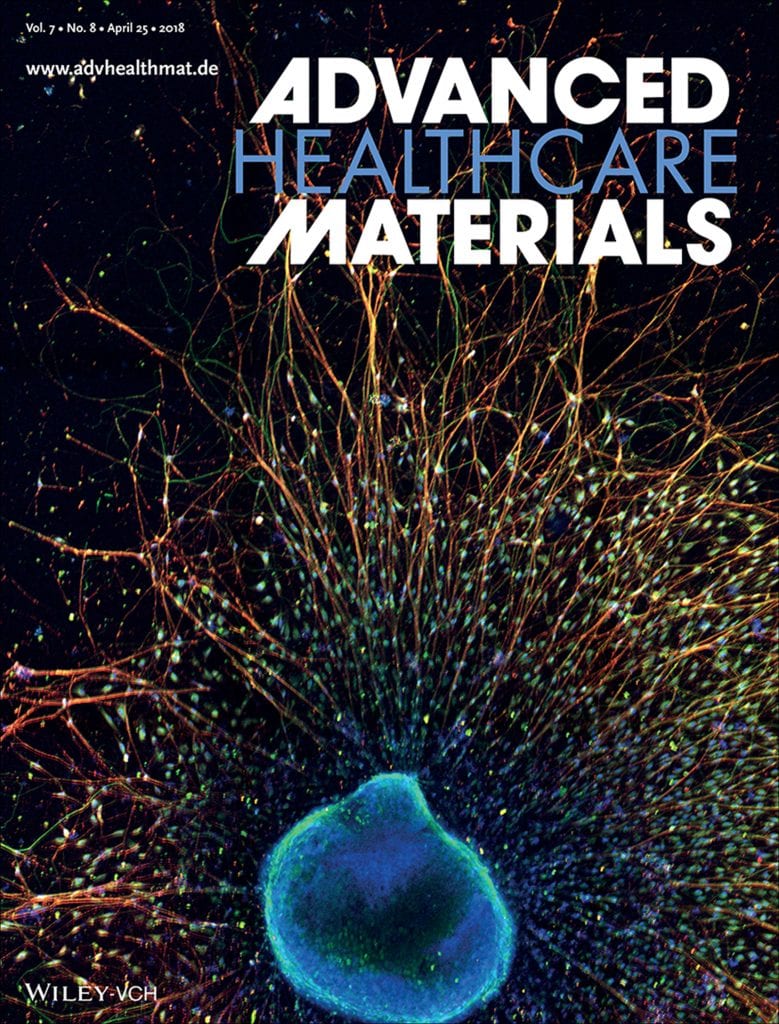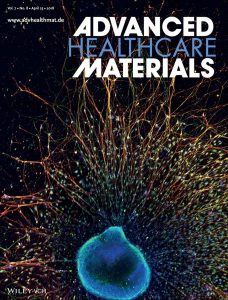 Biomimetic Architectures for Peripheral Nerve Repair: A Review of Biofabrication Strategies
by Paul A. Wieringa, Ana Rita Gonçalves de Pinho, Silvestro Micera, Richard J. A. van Wezel and Lorenzo Moroni
Biofabrication strategies have made significant steps toward overcoming the clinical challenges of peripheral nerve repair. Many activities have focused on emulating the structural features of native nerve tissue which promote nerve regeneration, resulting in the development of a variety of fabrication techniques. In this progress report, Lorenzo Moroni and co‐workers discuss the most relevant approaches, highlight their biomimetic character, and assess performance in achieving nerve repair.
Interested in more news about Advanced Healthcare Materials? Also check out our monthly Most Read and our previous cover art feature.
We recently have released top-level special issues on biomimetic interfaces in biomedical devices and microphysiological analytic platforms (MAPs): precision organs on chip.
Discover our new virtual issues now too and read selected articles on nanotherapeutics, regenerative medicine, biofabrication, stem cells, and diagnostic devices  for free.