Since 2012 Advanced Healthcare Materials has been bringing you the latest breakthroughs in biomedical materials science with a strong focus on improving human health, and it will continue to do so in 2018. We therefore have launched virtual issues on five hot topics in the field, where you can access some of our best recent papers free of charge!
No access to our published content yet? Make sure to recommend Advanced Healthcare Materials to your librarian. More information can be found here.
In this feature, we highlight the artwork on the covers of the most recent issue of Advanced Healthcare Materials, and of course the research behind it. You can find the latest issue here. Click on the titles or cover images below to get to the corresponding papers. Also check out our monthly Most Read and our previous cover art feature.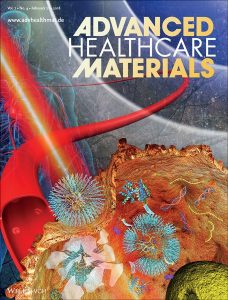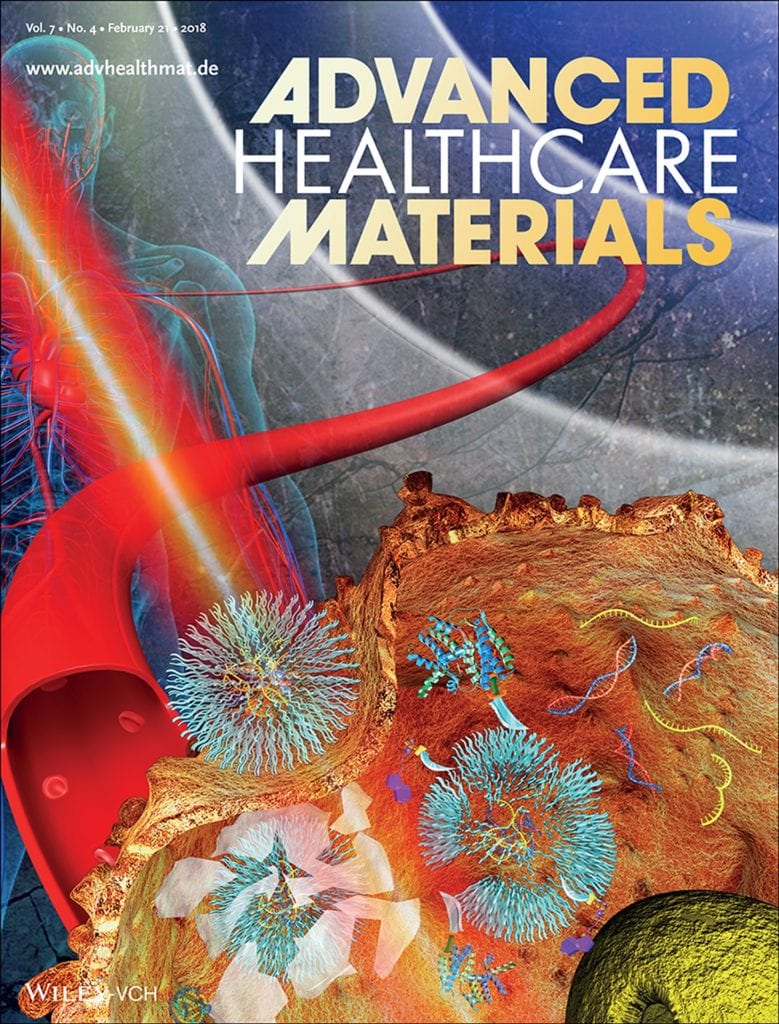 Advances in Stimulus-Responsive Polymeric Materials for Systemic Delivery of Nucleic Acids
by Minjie Sun, Kaikai Wang and David Oupický
Polymeric materials responsive to endogenous and exogenous stimuli promise to overcome multitude of barriers faced during systemic delivery of therapeutic nucleic acids. David Oupický and co-workers survey successful examples of enhanced nucleic acid delivery using polymers that respond to changes in pH, redox state, enzyme levels, hypoxia, reactive oxygen species, light, ultrasound, and hyperthermia.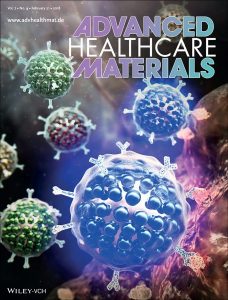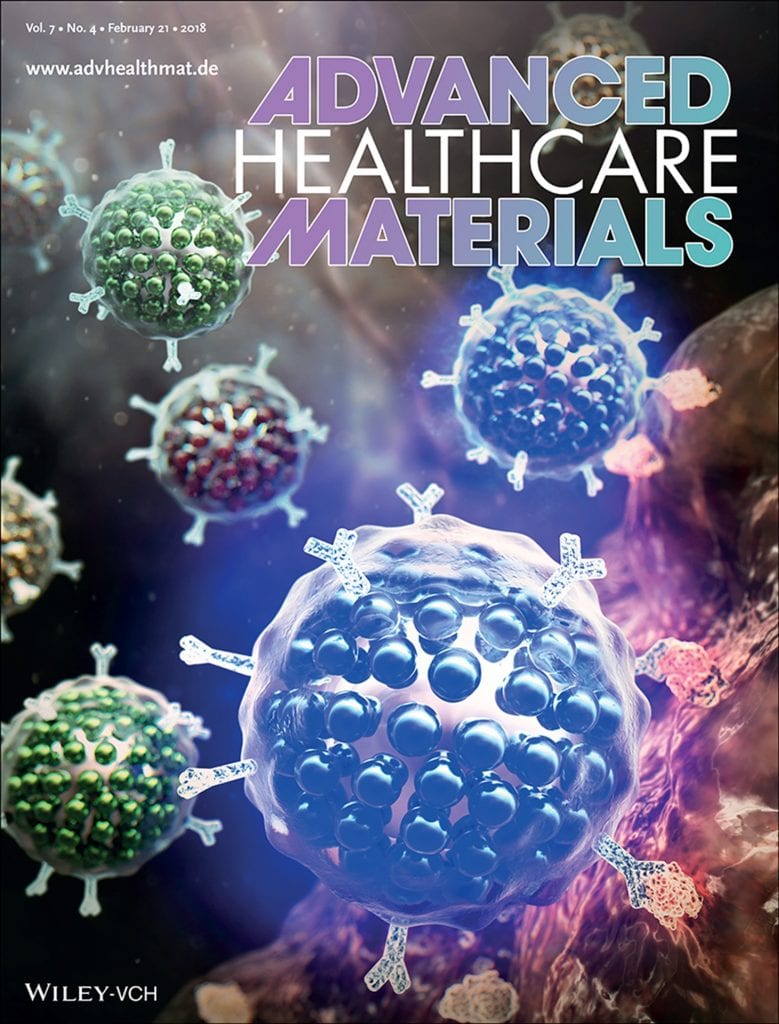 Ultrasensitive NIR-SERRS Probes with Multiplexed Ratiometric Quantification for In Vivo Antibody Leads Validation
by Homan Kang, Sinyoung Jeong, Ahla Jo, Hyejin Chang, Jin-Kyoung Yang, Cheolhwan Jeong, San Kyeong, Youn Woo Lee, Animesh Samanta, Kaustabh Kumar Maiti, Myeong Geun Cha, Taek-Keun Kim, Sukmook Lee, Bong-Hyun Jun, Young-Tae Chang, Junho Chung, Ho-Young Lee, Dae Hong Jeong and Yoon-Sik Lee
Yoon-Sik Lee and co-workers demonstrate in vivo validation process of candidate antibodies against human colon cancer, using a ratiometric quantification method. The validation is performed on a single mouse and analyzed by multiplexed surface-enhanced resonance Raman scattering (SERRS) with ultrasensitive and near-infrared (NIR)-active SERRS nanoprobes (NIR-SERRS dots).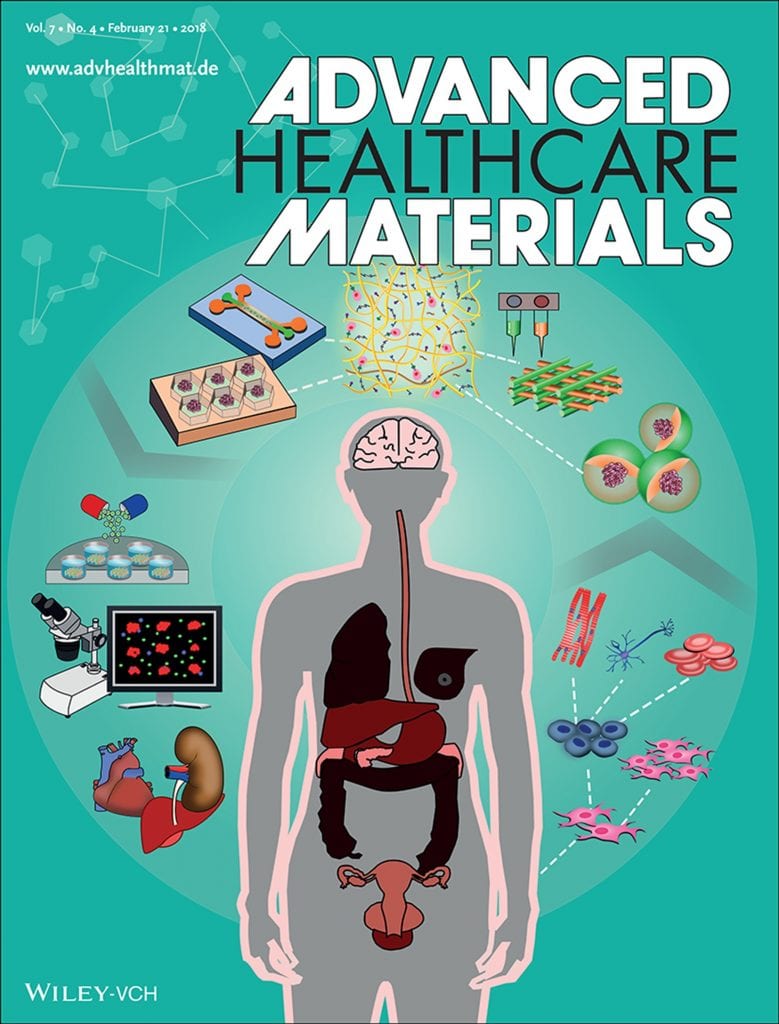 Engineering 3D Hydrogels for Personalized In Vitro Human Tissue Models
by Chya-Yan Liaw, Shen Ji and Murat Guvendiren
The use of hydrogel scaffolds for developing in vitro patient-specific tissue and organ models using human-derived cells is a powerful platform for studying the mechanism of disease initiation and progression, screening of potential drug candidates, and ultimately, the regeneration of fully functional tissues and organs. Murat Guvendiren and co-workers review the current developments in hydrogel-based in vitro tissue models and fabrication techniques, with particular focus on liver and cancer tissues.
Interested in more news about Advanced Healthcare Materials? Also check out our monthly Most Read and our previous cover art feature.
We recently have released top-level special issues on biomimetic interfaces in biomedical devices and microphysiological analytic platforms (MAPs): precision organs on chip.
Discover our new virtual issues now too and read selected articles on nanotherapeutics, regenerative medicine, biofabrication, stem cells, and diagnostic devices  for free.