Since 2012 Advanced Healthcare Materials has been bringing you the latest breakthroughs in biomedical materials science with a strong focus on improving human health. It will continue to do so in 2018. We have therefore launched virtual issues on five hot topics in the field, where you can access some of our best recent papers free of charge!
No access to our published content yet? Make sure to recommend Advanced Healthcare Materials to your librarian. More information can be found here.
In this feature, we highlight the artwork on the covers of the most recent issues of Advanced Healthcare Materials, and of course the research behind it. You can find the latest issue here. Click on the titles or cover images below to get to the corresponding papers. Also check out our latest Most Read and our previous cover art feature.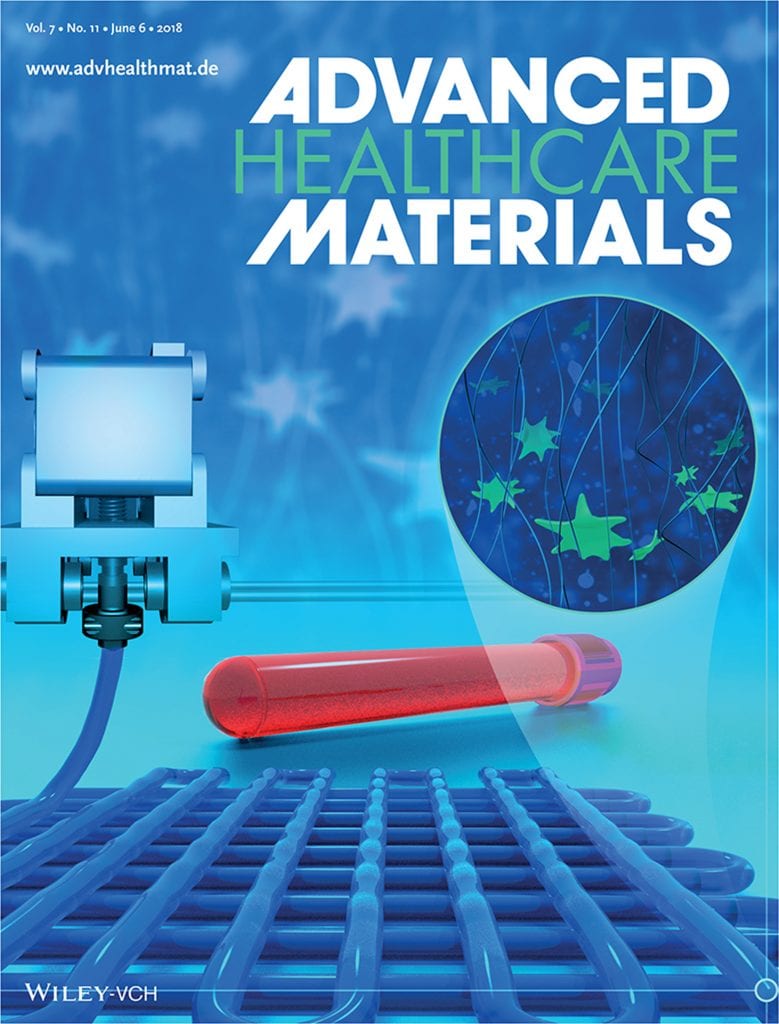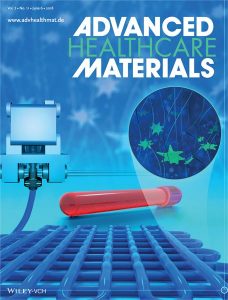 Patient‐Specific Bioinks for 3D Bioprinting of Tissue Engineering Scaffolds
by Negar Faramarzi, Iman K. Yazdi, Mahboubeh Nabavinia, Andrea Gemma, Adele Fanelli, Andrea Caizzone, Leon M. Ptaszek, Indranil Sinha, Ali Khademhosseini, Jeremy N. Ruskin and Ali Tamayol
In this article by Ali Tamayol and co‐workers, alginate‐based bioinks are developed that carry platelet rich plasma (PRP) as a source of growth factors and are compatible with commercial bioprinters. The use of autologous PRP in the bioinks is an important step towards bioprinting patient specific tissues and scaffolds.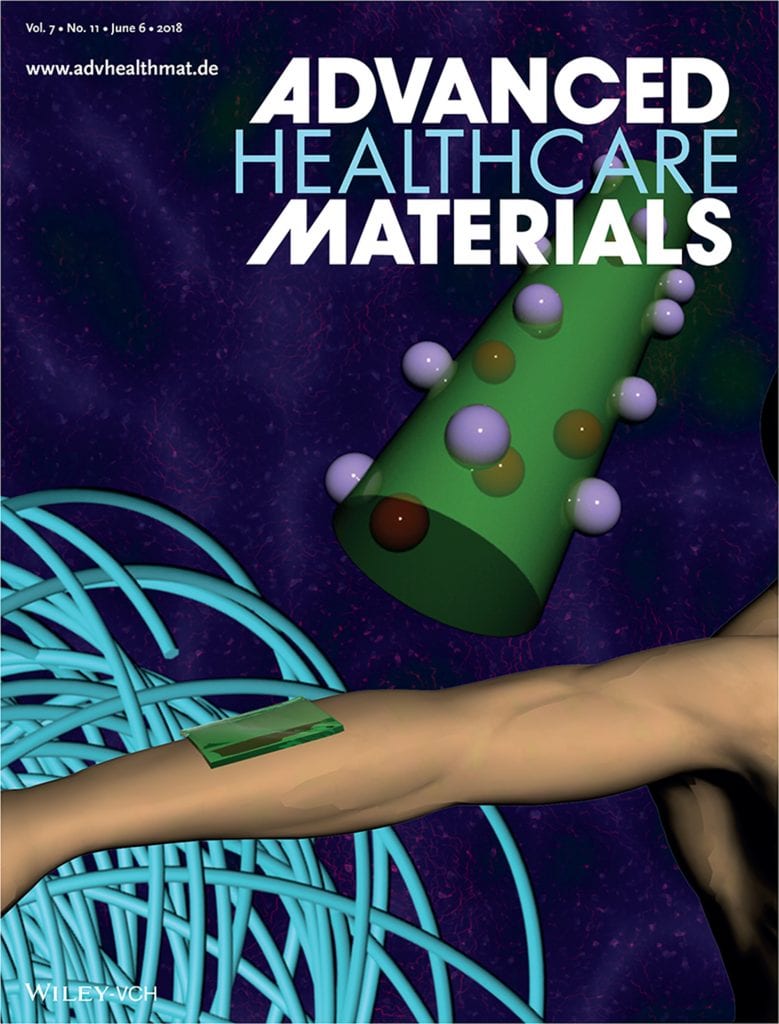 Micelle‐Coated, Hierarchically Structured Nanofibers with Dual‐Release Capability for Accelerated Wound Healing and Infection Control
by Victoria Albright, Meng Xu, Anbazhagan Palanisamy, Jun Cheng, Mary Stack, Beilu Zhang, Arul Jayaraman, Svetlana A. Sukhishvili and Hongjun Wang
Healing of chronic wounds is challenging because of the imbalance of growth factors and common occurrence of infection. In their article, Svetlana A. Sukhishvili and co‐workers develop a dual‐releasing, multiscale system of biodegradable nanofibers to simultaneously accelerate wound healing and mitigate bacterial infection. A unique strategy of submicron topography provided by the surface‐bound polymer micelles enables accelerated wound healing and supported localized delivery of antibiotics.
Interested in more news about Advanced Healthcare Materials? Also check out our latest Most Read and our previous cover art feature.

We recently have released top-level special issues on biomimetic interfaces in biomedical devices and microphysiological analytic platforms (MAPs): precision organs on chip.
Discover our new virtual issues now too and read selected articles on nanotherapeutics, regenerative medicine, biofabrication, stem cells, and diagnostic devices  for free.