Since 2012 Advanced Healthcare Materials has been bringing you the latest breakthroughs in biomedical materials science with a strong focus on improving human health, and it will continue to do so in 2018. We therefore have launched virtual issues on five hot topics in the field, where you can access some of our best recent papers free of charge!
No access to our published content yet? Make sure to recommend Advanced Healthcare Materials to your librarian. More information can be found here.
In this feature, we highlight the artwork on the covers of the most recent issue of Advanced Healthcare Materials, and of course the research behind it. You can find the latest issue here. Click on the titles or cover images below to get to the corresponding papers. Also check out our monthly Most Read and our previous cover art feature.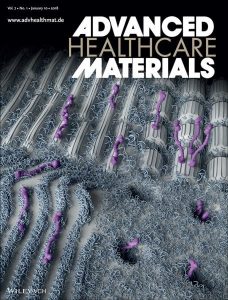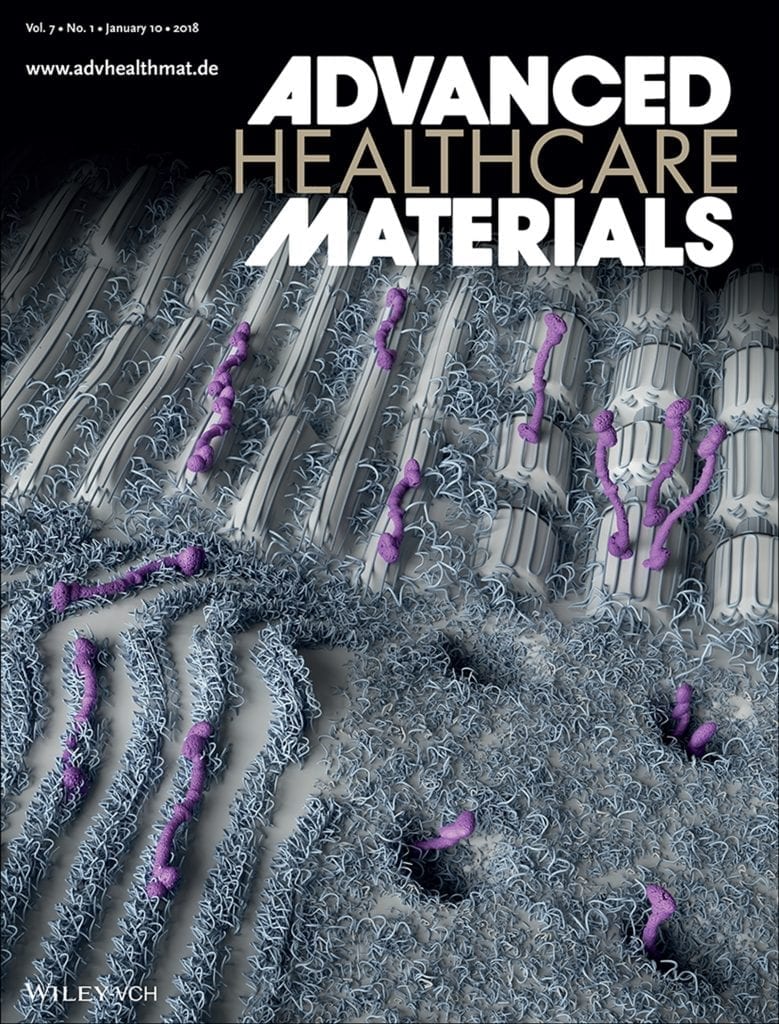 Controlling Protein Adsorption through Nanostructured Polymeric Surfaces
by Izabela Firkowska-Boden, Xiaoyuan Zhang and Klaus D. Jandt
Protein adsorption on biomaterials' surfaces is a very complex process impacting biocompatibility and functionality of healthcare materials. The introduction of specific surface nanostructures is recognized as a powerful tool to control protein-surface interactions. Klaus D. Jandt and co-workers review nanostructured polymer surfaces represented by synthetic homopolymers, semicrystalline polymers and block copolymers, and their ability to control the amount, conformation, and selectivity of protein adsorption.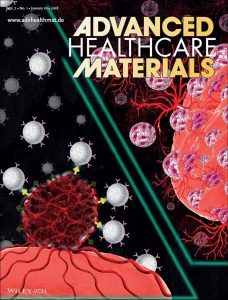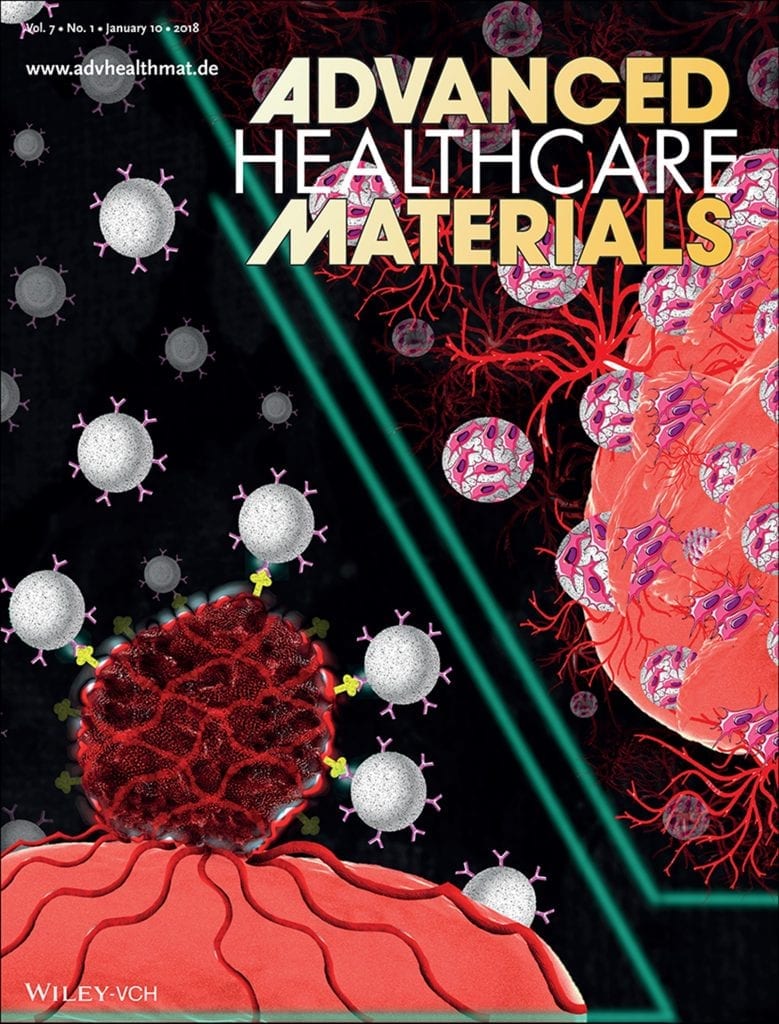 Functionalizing PLGA and PLGA Derivatives for Drug Delivery and Tissue Regeneration Applications
by Cláudia Martins, Flávia Sousa, Francisca Araújo and Bruno Sarmento
Bruno Sarmento and co-workers discuss the role of PLGA in the development of healthcare solutions. PLGA is considered as the Holy Grail among synthetic polymers, and the miscellaneous applications of PLGA range from cancer-targeted delivery of therapeutics through nanoparticles to vascularization-promoting cell carriers.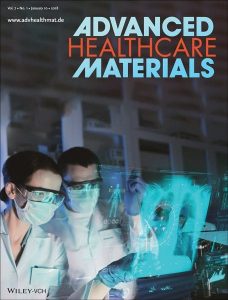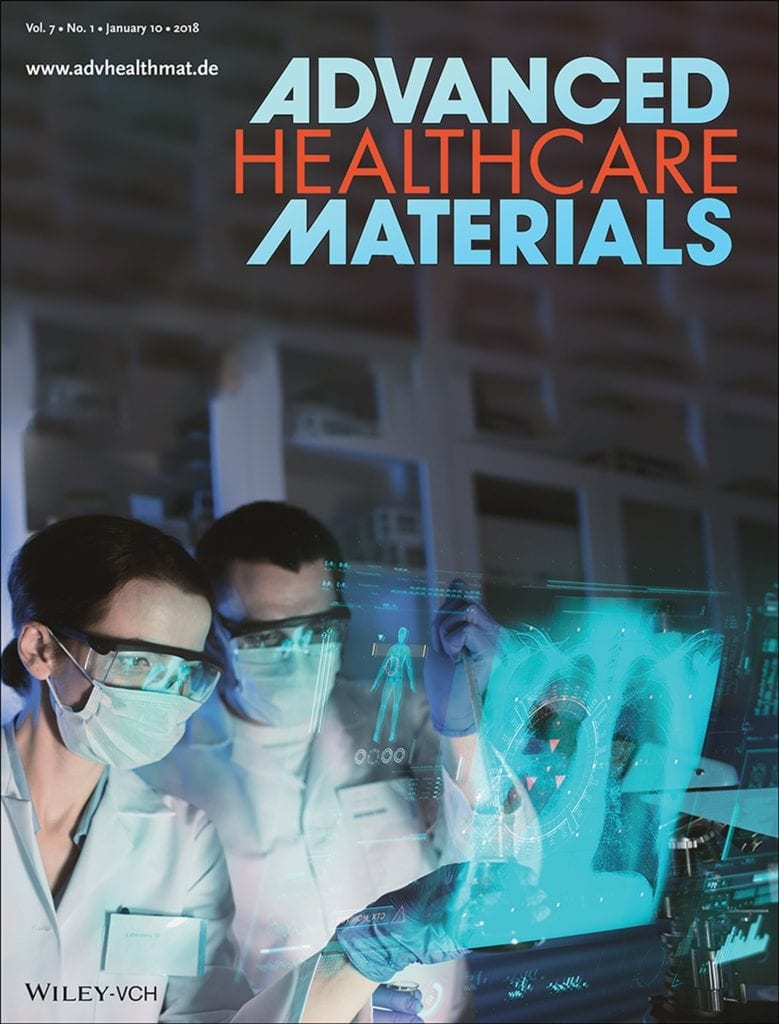 Bridging the Knowledge of Different Worlds to Understand the Big Picture of Cancer Nanomedicines
by Vimalkumar Balasubramanian, Zehua Liu, Jouni Hirvonen and Hélder A. Santos
Nanomedicine is emerging as effective therapeutic strategy for cancer therapy. In addition, cancer nanomedicine is at the interface of several diverse fields and this, taken together with the complexities of nanomedicine and cancer, requires a multidisciplinary effort to advance the understanding and development of cancer-specific nanomedicine in order to meet the current challenges in translating nanomedicine into the clinic. Vimalkumar Balasubramanian, Hélder A. Santos, and co-workers review nanomedicine for cancer therapy.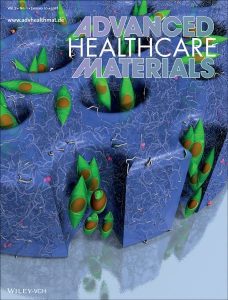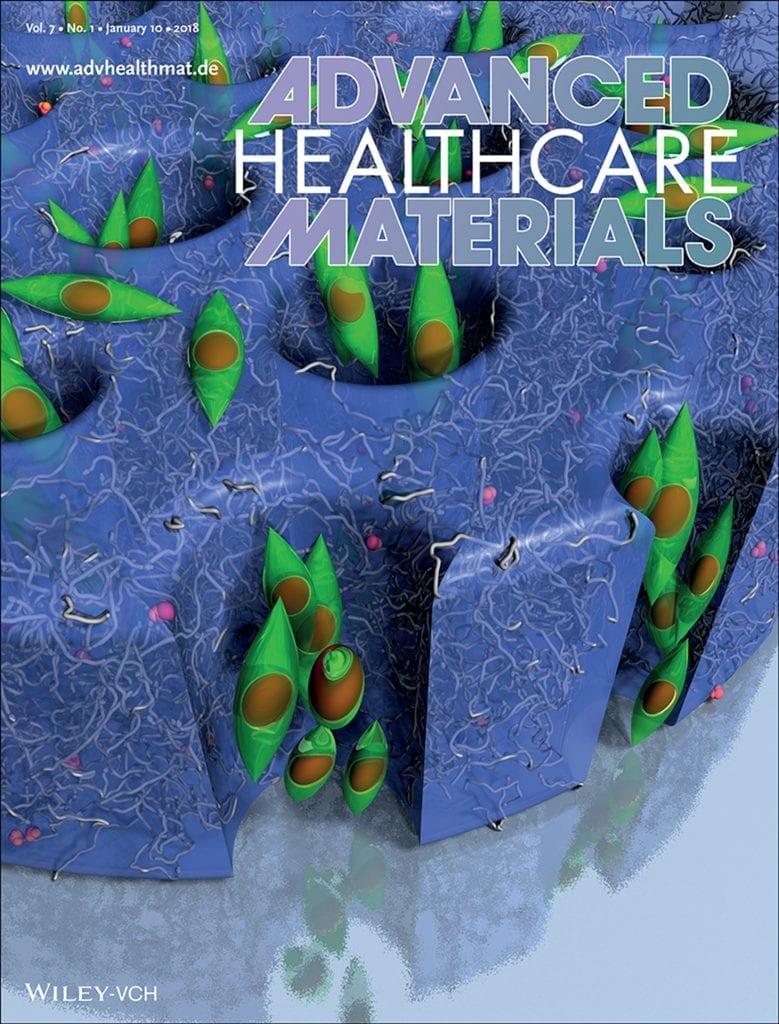 Structured Macroporous Hydrogels: Progress, Challenges, and Opportunities
by Kevin J. De France, Fei Xu and Todd Hoare
Structured macroporous hydrogels offer both the swelling and interfacial properties of bulk hydrogels as well as the transport properties of "hard" macroporous materials, making these networks intriguing for many biomedical applications. Todd Hoare and co-workers summarize conventional preparation methods of structured macroporous hydrogels and highlight the progress, opportunities and challenges associated with such hydrogels, with a particular emphasis on creating high strength networks, anisotropic pores, and using solvent-free preparation techniques. Pictured, a macroporous hydrogel with anisotropic pores is used for directing cell growth throughout the network.
Interested in more news about Advanced Healthcare Materials? Also check out our monthly Most Read and our previous cover art feature.
We recently have released a top-level special issue on biomimetic interfaces in biomedical devices.
Discover our new virtual issues now too and read selected articles on nanotherapeutics, regenerative medicine, biofabrication, stem cells, and diagnostic devices  for free.