In 2017, Advanced Healthcare Materials celebrated its 5th birthday! Since 2012 we have been bringing you the latest breakthroughs in biomedical materials science with a strong focus on improving human health. We therefore have launched virtual issues on five hot topics in the field, where you can access some of our best recent papers free of charge!
No access to our published content yet? Make sure to recommend Advanced Healthcare Materials to your librarian. More information can be found here.
In this feature, we highlight the artwork on the covers of the most recent issues of Advanced Healthcare Materials, and of course the research behind it. You can find the latest issue here. Click on the titles or cover images below to get to the corresponding papers. Also check out our monthly Most Read and our previous cover art feature.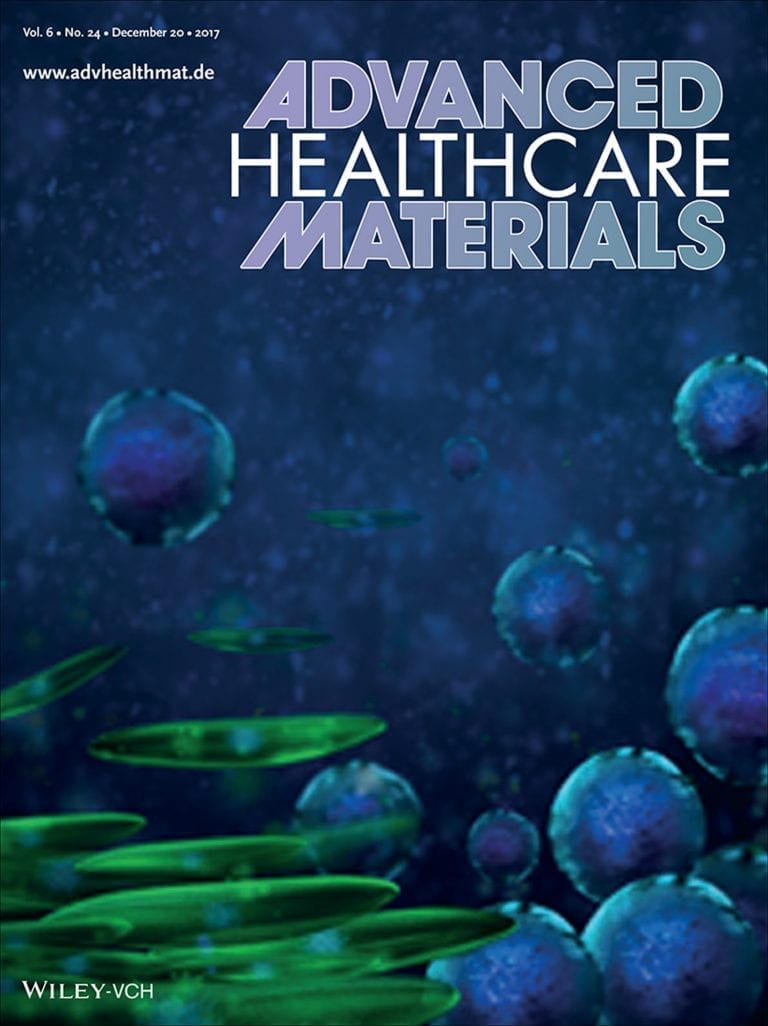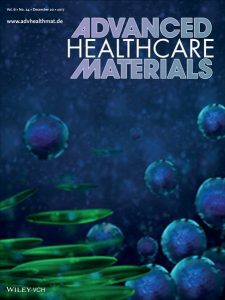 Human Periodontal Ligament- and Gingiva-derived Mesenchymal Stem Cells Promote Nerve Regeneration When Encapsulated in Alginate/Hyaluronic Acid 3D Scaffold
by Sahar Ansari, Ivana M. Diniz, Chider Chen, Patricia Sarrion, Ali Tamayol, Benjamin M. Wu and Alireza Moshaverinia
Sahar Ansari and co-workers fabricate a 3D delivery system based on alginate/hyaluronic hydrogel. The encapsulated periodontal ligament stem cells and gingival mesenchymal stem cells demonstrate positive β-tubulin III staining after four weeks of in vitro differentiation in the presence of recombinant human nerve growth factor (β-NGF) and high levels of gene expression related to neurogenic differentiation. This system has the potential to be used for cell therapy in the repair or regeneration of damaged nerves.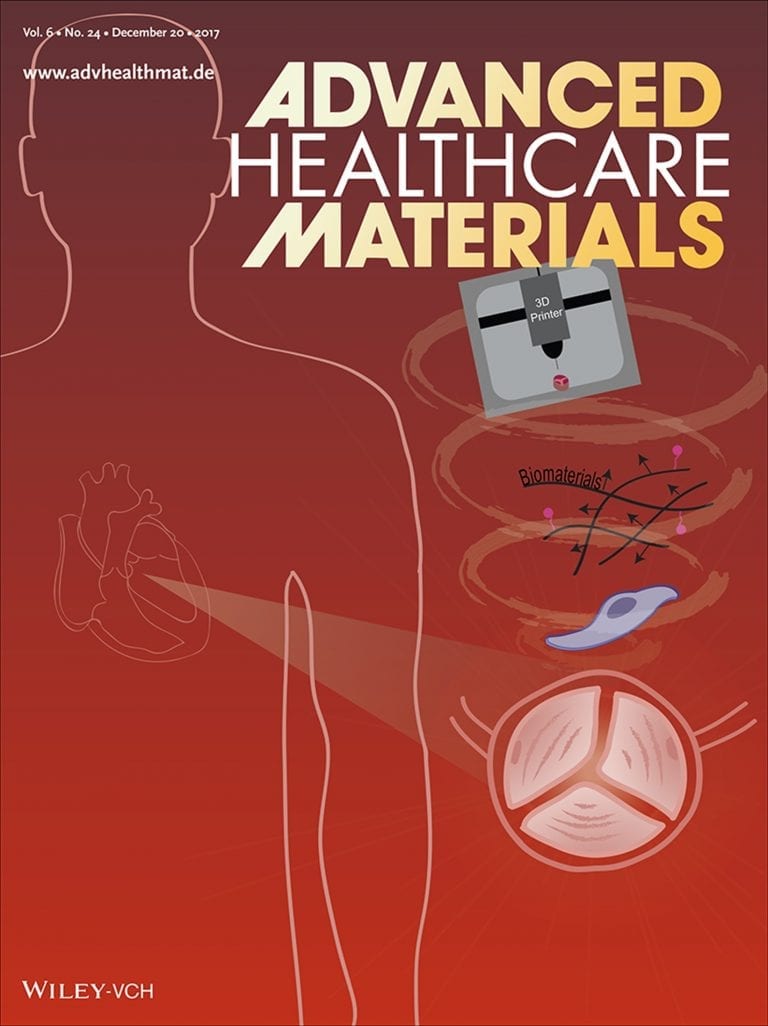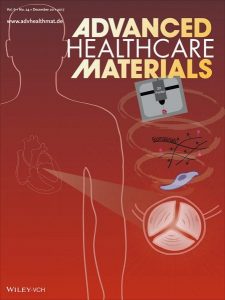 Developing a Clinically Relevant Tissue Engineered Heart Valve—A Review of Current Approaches
by Aline L. Y. Nachlas, Siyi Li and Michael E. Davis
Heart valve tissue engineering has the potential to allow the development of living heart valves comprised of cells and biomaterials, and to make them be anatomically patient-specific. This Review describes the current valve prosthesis and its design criteria, and discusses current strategies and future perspectives for valve tissue engineering. The cover image shows a patient with a "living valve implant" that was engineered using 3D bioprinting, biomaterial scaffold, and cells.
Interested in more news about Advanced Healthcare Materials? Also check out our monthly Most Read and our previous cover art feature.
We recently have released a top-level special issue on biomimetic interfaces in biomedical devices.
Discover our new virtual issues now too and read selected articles on nanotherapeutics, regenerative medicine, biofabrication, stem cells, and diagnostic devices  for free.