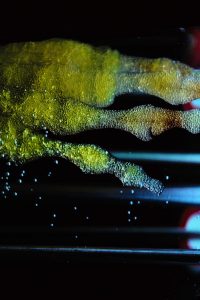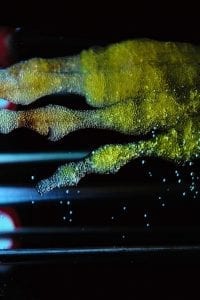 Advanced Healthcare Materials celebrates its 5th birthday this year! Since 2012 we have been bringing you the latest breakthroughs in biomedical materials science with a strong focus on improving human health. We therefore have launched virtual issues on five hot topics in the field, where you can access some of our best recent papers free of charge!
No access to our published content yet? Make sure to recommend Advanced Healthcare Materials to your librarian. More information can be found here.
In this feature, we highlight some of the most read Advanced Healthcare Materials publications over the last two months. These top-downloaded articles are therefore currently freely accessible! Click on the titles below to get to the corresponding papers. Also check out our cover art feature and our previous Most Read.
Pro-Regenerative Hydrogel Restores Scarless Skin during Cutaneous Wound Healing
by Guoming Sun
Scarless wound healing remains a great challenge and a highly sought-after goal in the field of tissue engineering and regenerative medicine, thus there is an urgent and unmet need for advanced products to both prevent and treat those detrimental healing outcomes. Dr. Guoming Sun from Sunogel Biotechnologies Inc. presents the design and screening of immune-modulating hydrogel (DexIEME) that promote constructive dermal remodeling during deep wound healing. He demonstrates that DexIEME hydrogel promotes complete skin regeneration with hair regrowth on pre-existing scars. In addition, the preclinical studies demonstrate that the DexIEME hydrogel regenerated perfect skin during deep porcine wound healing. Thus, DexIEME would be a great candidate for wound repair and skin regeneration.
A Physicochemically Optimized and Neuroconductive Biphasic Nerve Guidance Conduit for Peripheral Nerve Repair
by Alan J. Ryan,William A. Lackington,Alan J. Hibbitts,Austyn Matheson,Tijna Alekseeva,Anna Stejskalova,Phoebe Roche,Fergal J. O'Brien
Clinically available hollow nerve guidance conduits (NGCs) have had limited success in treating large peripheral nerve injuries. Fergal J. O'Brien et al.  from Royal College of Surgeons in Ireland report a biphasic NGC combining a physicochemically optimized collagen-based outer conduit to bridge the site of injury, and a neuroconductive hyaluronic acid-based luminal filler to support nerve regeneration across it. They propose that a successful NGC requires the concerted optimization of both a mechanical support phase capable of bridging a nerve defect and a neuroconductive phase with an architecture capable of supporting both Schwann cells and neurons in order to achieve functional regenerative outcome.
Controlling Differentiation of Stem Cells for Developing Personalized Organ-on-Chip Platforms
by Armin Geraili, Parya Jafari, Mohsen Sheikh Hassani, Behnaz Heidary Araghi, Mohammad Hossein Mohammadi, Amir Mohammad Ghafari, Sara Hasanpour Tamrin, Hassan Pezeshgi Modarres, Ahmad Rezaei Kolahchi, Samad Ahadian and Amir Sanati-Nezhad
Microphysiological analysis platforms, also known as Organs-on-chip, are powerful tools for drug screening and development. A critical step in Organ-on-chip development is the selection of the cell source. Amir Sanati-Nezhad, University of Calgary, Canada, and colleagues review the challenges and perspectives associated with the use of stem cells to build complex multicellular organ systems on chip.
3D Bioprinting for Cartilage and Osteochondral Tissue Engineering
by Andrew C. Daly, Fiona F. Freeman, Tomas Gonzalez-Fernandez, Susan E. Critchley, Jessica Nulty, Daniel J. Kelly
3D printing offers new opportunities in tissue engineering and regenerative medicine, with the ultimate goal of fabricating patient-specific tissues on-demand. Daniel Kelly and colleagues from Trinity College in Dublin, Ireland review recent advances made in the 3D printing of musculoskeletal tissues, with discussions about the various bioinks required for printing diverse structures such as cartilaginous and osteochondral tissues, as well as where future work should be focused in the field to fully realize the potential of 3D printing technologies.
Biodegradable Shape Memory Polymers in Medicine
by Gregory I. Peterson, Andrey V. Dobrynin, and Matthew L. Becker
Biodegradable shape memory polymers have emerged as important materials in medicine due to their ability to change shape in response to specific pre-programmed conditions, which can be used to simplify medical procedures, enable minimally invasive techniques, and provide access to new treatment modalities. In their Review, Matthew Becker and co-workers from The University of Akron in Ohio, USA provide an overview of these materials in medical applications such as drug release, tissue engineering, and wound treatment. While they are currently usually degraded by water and recover shape when exposed to heat, development of future polymers with unique properties and responsiveness to other stimuli has the potential to facilitate the optimization and development of novel medical applications.
Interested in more news about Advanced Healthcare Materials? Also check out our previous Most Read and cover art feature.
We recently have released a top-level special issue on biomimetic interfaces in biomedical devices.
Discover our new virtual issues now too and read selected articles on nanotherapeutics, regenerative medicine, biofabrication, stem cells, and diagnostic devices for free.