Since 2012, Advanced Healthcare Materials has been bringing you the latest breakthroughs in biomedical materials science with a strong focus on improving human health. It will continue to do so in 2018. We have therefore launched virtual issues on five hot topics in the field, where you can access some of our best recent papers free of charge!
No access to our published content yet? Make sure to recommend Advanced Healthcare Materials to your librarian. More information can be found here.
In this feature, we highlight the artwork on the covers of the most recent issues of Advanced Healthcare Materials, and of course the research behind it. You can find the latest issue here. Click on the titles or cover images below to get to the corresponding papers. Also, check out our previous cover art feature.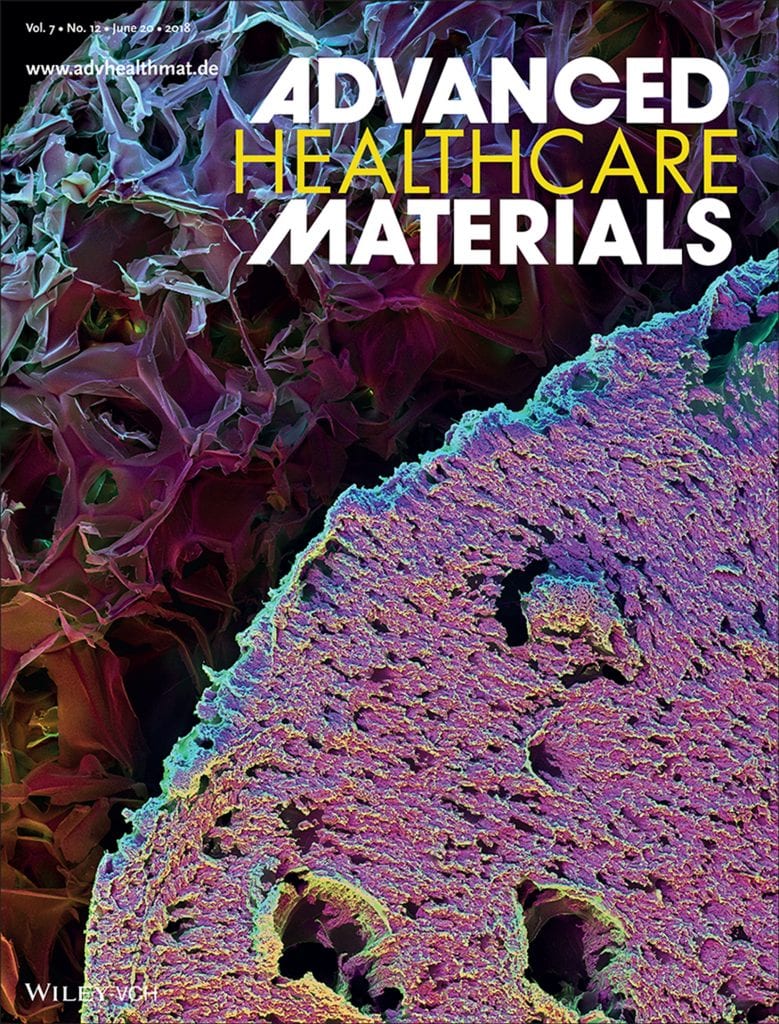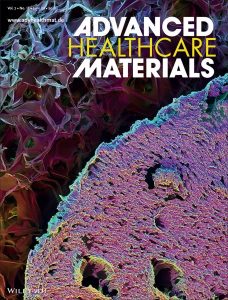 A Magnetically Responsive Biomaterial System for Flexibly Regulating the Duration between Pro‐ and Anti‐Inflammatory Cytokine Deliveries
by Anita E. Tolouei, Nihan Dülger, Rosa Ghatee and Stephen Kennedy
In their article, Stephen Kennedy and co‐workers develop a two‐compartment system, an en face SEM image of which is shown in this cover. The top of the iron‐oxide‐laden, magnetically compressible region can be seen as a relatively flat surface on the bottom right portion of the image. The highly porous outer region that is designed to recruit macrophages can be seen surrounding the iron‐oxide‐laden region.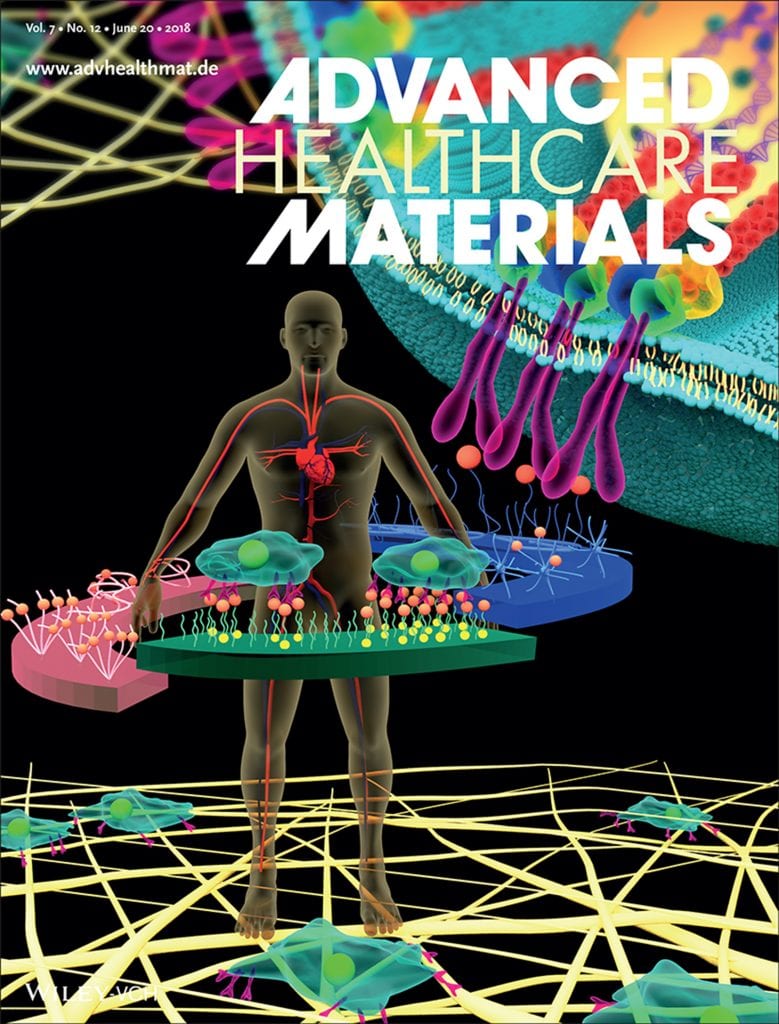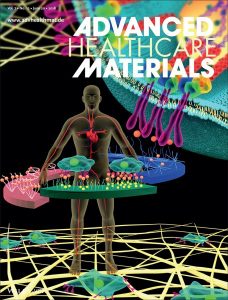 Integrin Clustering Matters: A Review of Biomaterials Functionalized with Multivalent Integrin‐Binding Ligands to Improve Cell Adhesion, Migration, Differentiation, Angiogenesis, and Biomedical Device Integration
by Fatemeh Karimi, Andrea J. O'Connor, Greg G. Qiao and Daniel E. Heath
Biomaterials functionalized with nanoscale clusters of integrin‐binding ligands exhibit enhanced cell‐material interactions including higher adhesion rates, greater adhesion strength, increased proliferation, and better biomedical device integration in comparison to materials functionalized with randomly spaced ligands. The review by Daniel E. Heath, Greg G. Qiao, and co‐workers focuses on the methodologies that have been developed in order to generate these materials, as well as their improved in vitro and in vivo performance.
Interested in more news about Advanced Healthcare Materials? Also check out our previous cover art feature.

We recently have released top-level special issues on biomimetic interfaces in biomedical devices and microphysiological analytic platforms (MAPs): precision organs on chip.
Discover our new virtual issues now too and read selected articles on nanotherapeutics, regenerative medicine, biofabrication, stem cells, and diagnostic devices  for free.