Cytometry Part A Editor-in-Chief Attila Tarnok and the European Journal of Immunology Editor-in-Chief  Francesco Annunziato edited the Joint Virtual Issue "Cancer Diagnosis and Therapy". In their Editorial, Dr. Tarnok and Dr. Annunziato write: "Cancer is a catastrophic disease that in 2012 claimed 8.5 million lives worldwide. There were 14.1 million new cancer cases diagnosed the same year. Early diagnostics and intervention are a key to decreasing the number of cancer deaths and improving the quality of life for cancer patients." Fighting cancer has been a top priority in biomedical research for the past several decades. This Joint Virtual Issue between the European Journal of Immunology, one of the journals of the European Federation of Immunological Societies, and Cytometry Part A, the official journal of the International Society for Advancement of Cytometry, presents several publications on the latest developments in cancer diagnostics and immunotherapy.
Cytometry Part A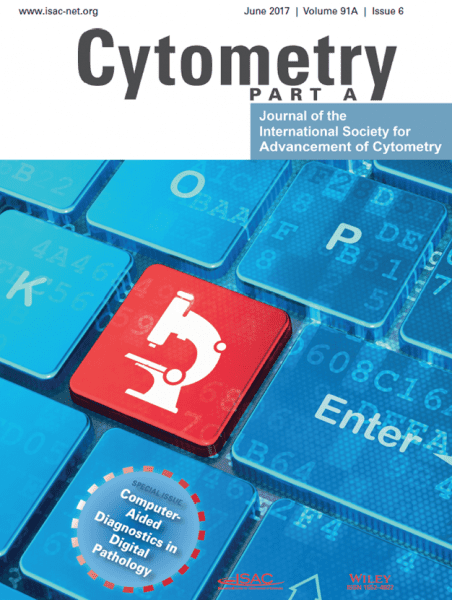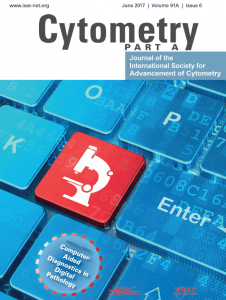 Characterization of dormant and active human cancer cells by quantitative phase imaging
Peng Guo, Jing Huang and Marsha A. Moses
Glioblastoma-Mesenchymal Stem Cell Communication Modulates Expression Patterns of Kinin Receptors: Possible Involvement of Bradykinin in Information Flow.
Micheli M. Pillat, Mona N. Oliveira, Helena Motaln, Barbara Breznik, Talita Glaser, Tamara T. Lah, Henning Ulrich
Comparison and optimization of machine learning methods for automated classification of circulating tumor cells 
Timotthy B. Lannin, Fredrik I. Thege and Brian J. Kirby
Proportion of circulating tumor cell clusters increases during cancer metastasis
Yuanzhen Suo, Chengying Xie, Xi Zhu, Zhichao Fan, Zhangru Yang, Hao He and Xunbin Wei
Microparticle analysis in disorders of hemostasis and thrombosis.
Micah J. Mooberry and Nigel S. Key
The European Journal of Immunology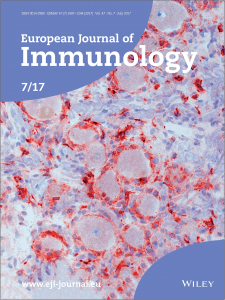 The site of tumor development determines immunogenicity via temporal mobilization of antigen-laden dendritic cells in draining lymph nodes.
Natalie T. Joncker, Sarah Bettini, Delphine Boulet. Martine Guiraud and Sylvie Guerder
Deciphering CD137 (4-1BB) signaling in T-cell costimulation for translation into successful cancer immunotherapy.
Alfonso R. Sanchez-Paulete, Sara Labiano, Maria E. Rodriguez-Ruiz, Arantza Azpilikueta, Iñaki Etxeberria, Elixabet Bolaños, Valérie Lang, Manuel Rodriguez, M. Angela Aznar, Maria Jure-Kunkel and Ignacio Melero
The therapeutic T-cell response induced by tumor delivery of TNF and melphalan is dependent on early triggering of natural killer and dendritic cells.
Enrica Balza, Silvia Zanellato, Alessandro Poggi, Daniele Reverberi, Anna Rubartelli and Lorenzo Mortara
Local checkpoint inhibition of CTLA-4 as a monotherapy or in combination with anti-PD1 prevents the growth of murine bladder cancer.
Luuk van Hooren, Linda C. Sandin, Igor Moskalev, Peter Ellmark, Anna Dimberg, Peter Black, Thomas H. Tötterman and Sara M. Mangsbo
Antigen-specific TIL therapy for melanoma: A flexible platform for personalized cancer immunotherapy.
Sander Kelderman, Bianca Heemskerk, Lorenzo Fanchi, Daisy Philips, Mireille Toebes, Pia Kvistborg, Marit M. van Buuren, Nienke van Rooij, Samira Michels, Lothar Germeroth, John B. A. G. Haanen and N. M. Schumacher