Paolo Netti and co-workers have designed and characterized model tumor activated polystyrene nanoparticles (TAP-NPs) that release cytotoxic drugs.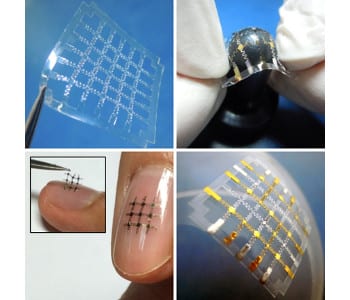 A Korean research team led by Prof. Soonmin Seo report a new method for preparing highly flexible, stretchable, and patchable organic electronic devices.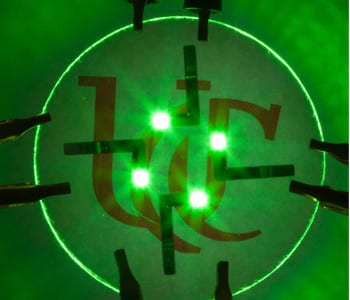 New research from an American group shows the incorporation of DNA and RNA bases in organic light emitting diodes.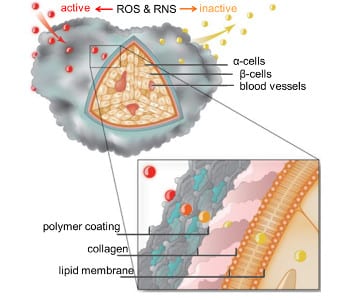 Researchers develop a nanothin anti-inflammatory polymer material capable of decreasing immune responses involved in insulin-cell transplantation rejection.