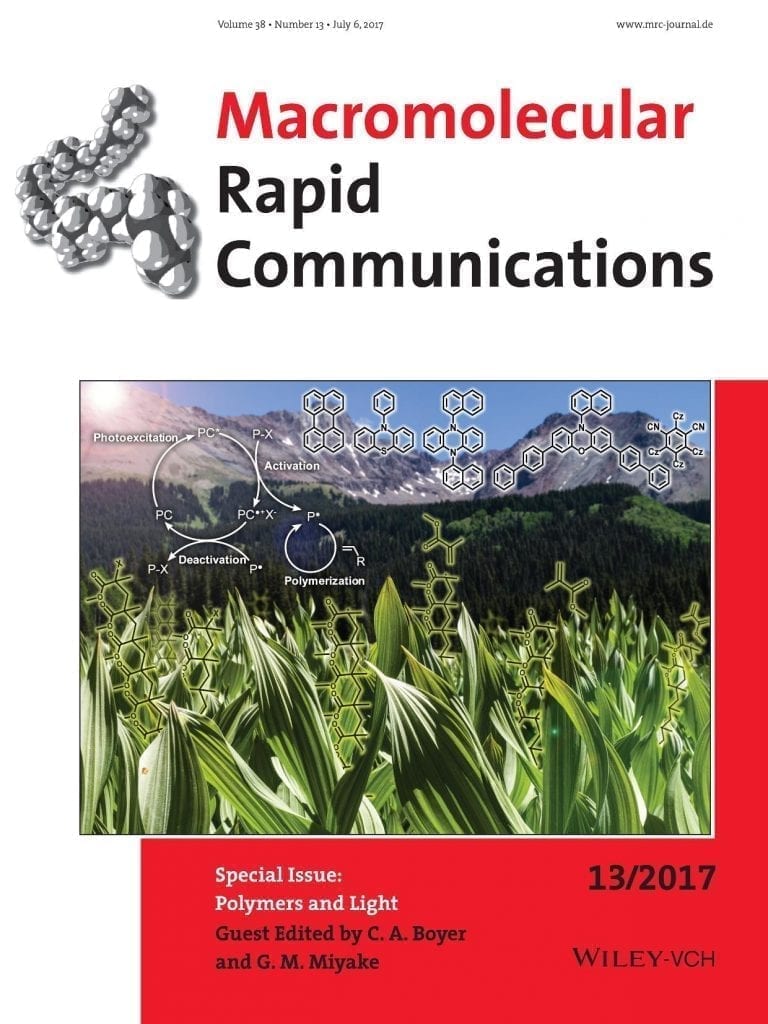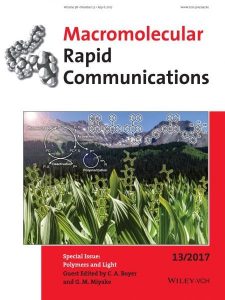 The interaction of matter with light has fascinated scientists for centuries. It is not surprising that this stimulus has since been used to drive a lot of scientific innovations and inspire new technological advances. The field of polymer science has not been immune to this enchantment and progress in new controlled ways to use light to produce new materials is rapidly evolving to more sophisticated systems.
Cyrille Boyer from the University of New South Wales and Garret Miyake from the University of Colorado Boulder have combined their efforts to provide an inspiring overview of the current interests and highlights in a Special Issue on "Polymers and Light", which they have guest-edited in Macromolecular Rapid Communications.
To help celebrate this accomplishment and emphasize the progress, some of the articles will be available to read for free until the end of September.
A comprehensive review article by Prof. Cyrille Boyer and co-workers highlights the achievements of light-mediated polymer synthesis in generating functional polymers and materials.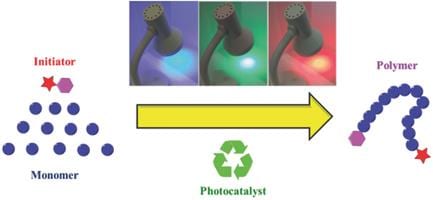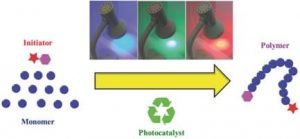 As photocatalysis under visible light constitutes both light and electron mediated activation of polymerization, this article discusses both approaches in detail by focusing on recent achievements in radical, cationic, as well as ring-opening metathesis polymerizations. As light is an external trigger to mediate chemical reactions, these techniques can be reversibly activated in the presence of light and suppressed in the absence of light. This can lead to both spatial and temporal control over polymerization. This review article provides an unambiguous guideline to the future development in the field of visible-light-mediated polymerization.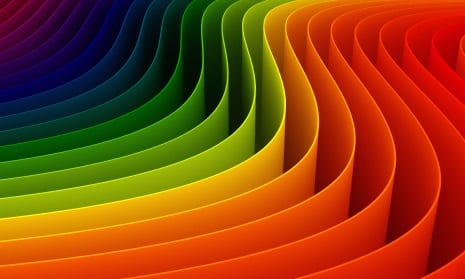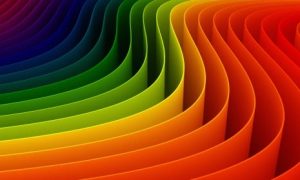 Prof. Grubbs and co-workers review developments in brush block copolymer (BBCP) self-assembly toward photonic crystal applications.  The authors introduce fundamental principles of photonic crystal design, and describe the unique properties provided by BBCPs compared to LCBPs, including relatively extended conformations and reduced chain entanglement. Synthetic strategies toward BBCPs, as well as guidelines for selecting the appropriate method to form a desired architecture, are outlined. In this rapidly developing field, questions regarding the conformation of BBCPs and the formation of new morphologies provide further research opportunities.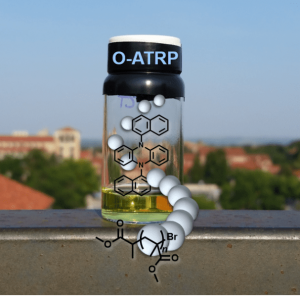 In their Feature Article, Prof. Garret Miyake and co-workers from the University of Colorado Boulder, discuss recent advances, perspectives and the design principles of catalysts for organocatalyzed atom transfer radical polymerization. The five classes of molecules were investigated in the context of these design principles and their resulting success in polymerization. A deeper investigation into the distinguishing characteristics of the best-performing O-ATRP catalysts leads to the recognition of two additional design principles that are not readily evident through considerations of the polymerization mechanism.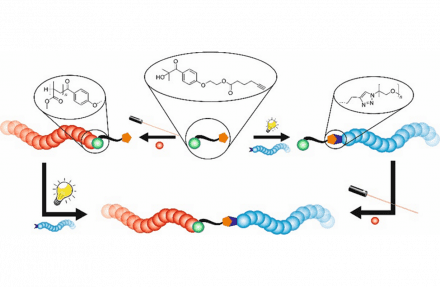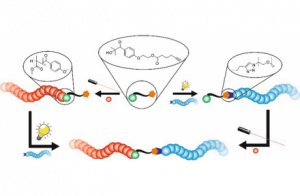 Prof. Barner-Kowollik and co-workers, at the Karlsruhe Institute of Technology, introduced a functional molecule that can be employed as initiator for radical polymerizations and can be functionalized via azide-alkyne-cycloaddition without harming any other functional group on the molecule. The important feature is that both reactions are performed λ-orthogonally, i.e. reaction within different parts of the molecule are triggered by a specific wavelength of light.
The issue contains 2 Review articles, 2 Feature articles and 14 original communications, demonstrating the broad scope and versatility of how light can be used in polymerization processes and in manipulating the properties of materials.
For remaining contributions, please refer to the Macromolecular Rapid Communications pages on the Wiley Online Library.