Since 2012 Advanced Healthcare Materials has been bringing you the latest breakthroughs in biomedical materials science with a strong focus on improving human health. It will continue to do so in 2018. We have therefore launched virtual issues on five hot topics in the field, where you can access some of our best recent papers free of charge!
No access to our published content yet? Make sure to recommend Advanced Healthcare Materials to your librarian. More information can be found here.
In this feature, we highlight the artwork on the covers of the most recent issues of Advanced Healthcare Materials, and of course the research behind it. You can find the latest issue here. Click on the titles or cover images below to get to the corresponding papers. Also check out our previous Most Read and cover art feature.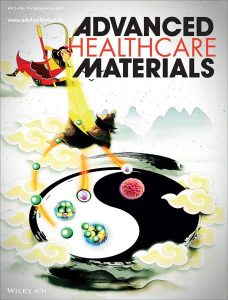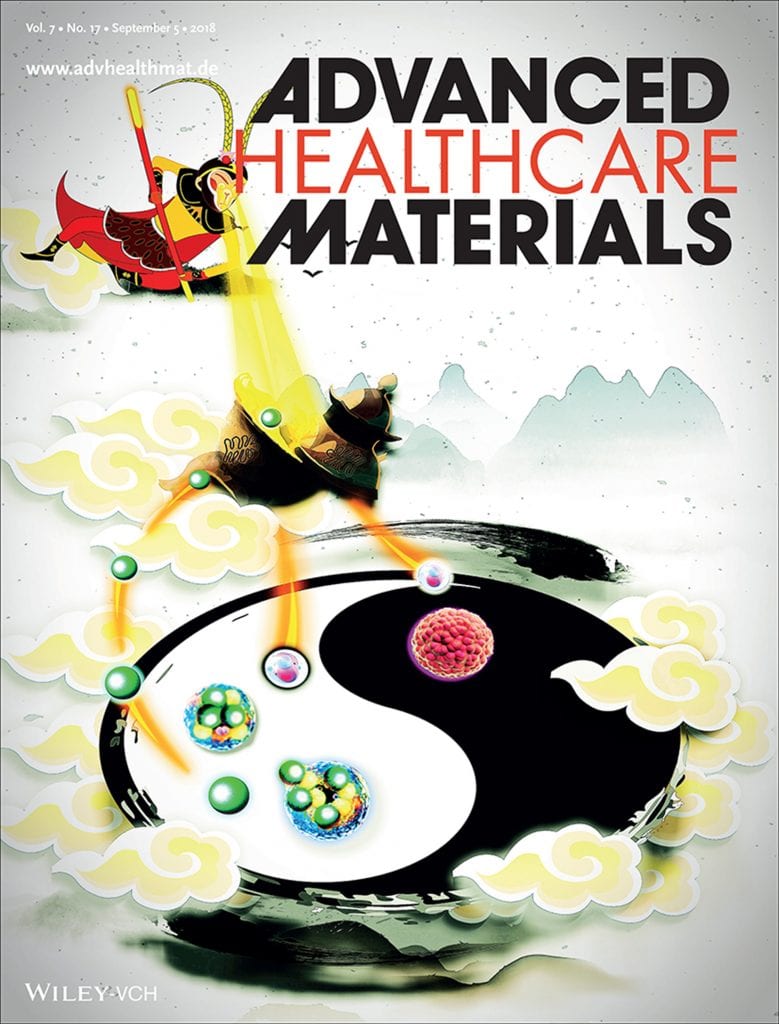 Cross Talk Between Autophagy and Apoptosis Contributes to ZnO Nanoparticle‐Induced Human Osteosarcoma Cell Death
by Guanping He, Yunlong Ma, Ye Zhu, Lei Yong, Xiao Liu, Peng Wang, Chen Liang, Chenlong Yang, Zhigang Zhao, Bao Hai, Xiaoyu Pan, Zhongjun Liu, Xiaoguang Liu and Chuanbin Mao
In their article, Xiaoguang Liu, Chuanbin Mao, and co‐workers, show that ZnO nanoparticles can induce interrelated apoptosis and autophagy to destroy cancer cells. These findings provide a mechanistic understanding of the NP‐directed autophagy and apoptosis in osteosarcoma cells.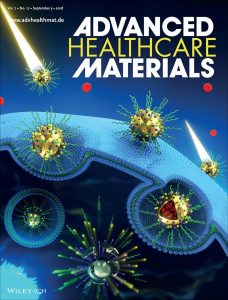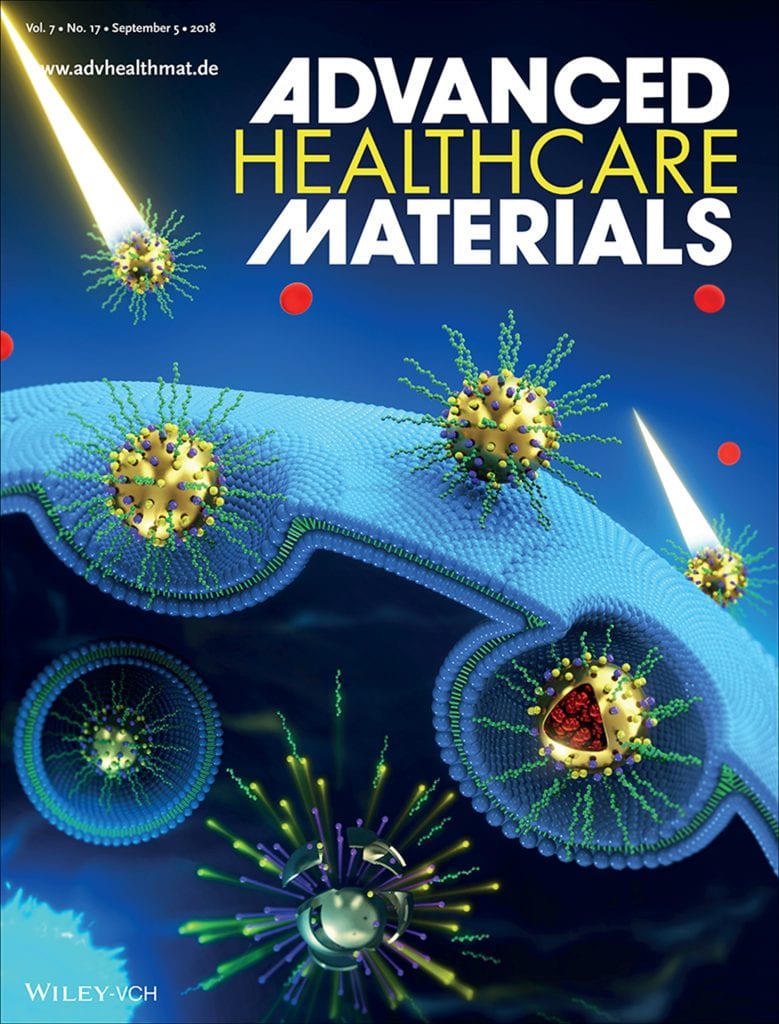 Multicombination Approach Suppresses Listeria monocytogenes‐Induced Septicemia‐Associated Acute Hepatic Failure: The Role of iRhom2 Signaling
by Min‐Xuan Xu, Chen‐Xu Ge, Yu‐Ting Qin, Ting‐Ting Gu, De‐Shuai Lou, Qiang Li, Lin‐Feng Hu and Jun Tan
Biomaterials functionalized with nano‐scale drug carriers exhibit excellent biological properties. A novel design by Min‐Xuan Xu, Jun Tan, and co‐workers, highlights the latest advanced approach regarding the multicombination drug delivery for the chemoprevention of septicemia‐associated acute hepatic failure. The multifunctional nanoparticles can effectively suppress septicemia, systemic inflammatory response syndrome, and corresponding fatal hepatic injury by inhibition of oxidative stress and inflammation.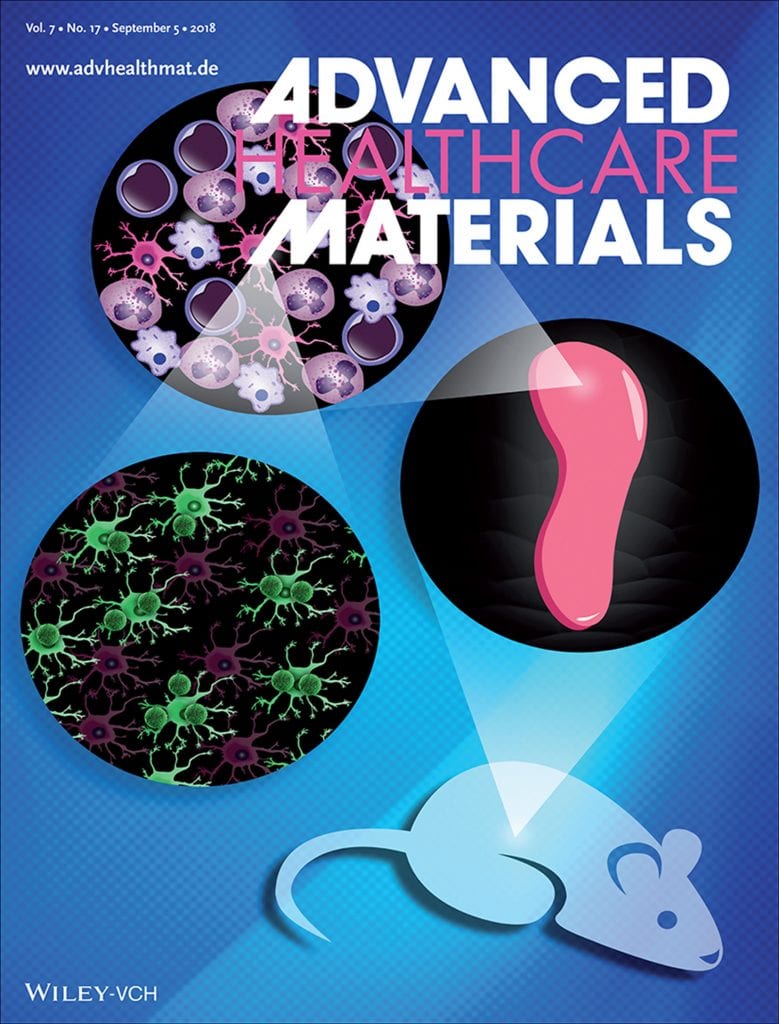 mRNA Delivery System for Targeting Antigen‐Presenting Cells In Vivo
by Cristina Fornaguera, Marta Guerra‐Rebollo, Miguel Ángel Lázaro, Cristina Castells‐Sala, Oscar Meca‐Cortés, Victor Ramos‐Pérez, Anna Cascante, Núria Rubio, Jerónimo Blanco and Salvador Borrós
The study by Salvador Borrós and co‐workers takes advantage of the known versatile properties of the oligopeptide end‐modified poly (β‐amino esters) (OM‐PBAEs) to complex mRNA and form nanoparticles. It is demonstrated that the selection of the appropriate end‐oligopeptide modifications enables the specific targeting and major transfection of antigen‐presenting cells (APC) in vivo, after intravenous administered.

Interested in more news about Advanced Healthcare Materials? Also check out our previous Most Read and cover art feature.

We recently have released top-level special issues on biomimetic interfaces in biomedical devices, microphysiological analytic platforms (MAPs): precision organs on chip and combatting infections with nanomedicine.
Discover our new virtual issues now too and read selected articles on nanotherapeutics, regenerative medicine, biofabrication, stem cells, and diagnostic devices  for free.