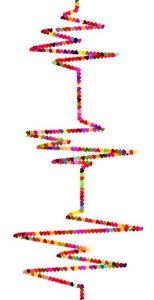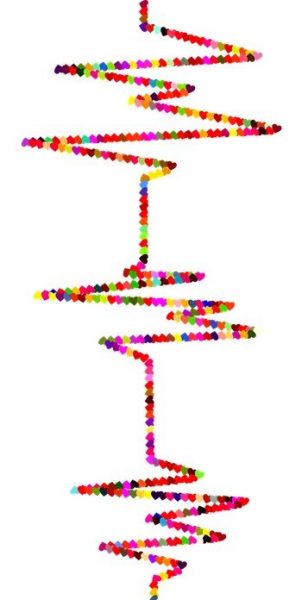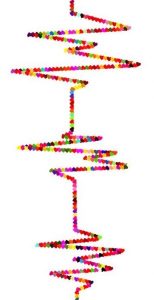 Since 2012 Advanced Healthcare Materials has been bringing you the latest breakthroughs in biomedical materials science with a strong focus on improving human health. It will continue to do so in 2018. We have therefore launched virtual issues on five hot topics in the field, where you can access some of our best recent papers free of charge!
No access to our published content yet? Make sure to recommend Advanced Healthcare Materials to your librarian. More information can be found here.
In this monthly feature, we highlight some of the most read Advanced Healthcare Materials publications over the last month. These top-downloaded articles are therefore currently freely accessible! Click on the titles below to get to the corresponding papers. Also check out our previous cover art feature.
Nanomaterial-Enabled Wearable Sensors for Healthcare
by Shanshan Yao, Puchakayala Swetha and Yong Zhu
There has been a fast-growing market for wearable devices driven by the increasing demand for continuous health monitoring, fitness tracking and virtual reality, and nanomaterials are promising building blocks for developing wearable sensors. Professor Yong Zhu and colleagues at the North Carolina State University summarize recent advances in nanomaterial-enabled wearable sensors including temperature, electrophysiological, strain, tactile, electrochemical and environmental sensors, integrated wearable systems and their applications for healthcare, as well as the integration of multiple sensors for multimodal sensing and integration with other components into wearable syst ems.  They also highlight the representative applications of nanomaterial-enabled wearable sensors for healthcare, and discuss the challenges, opportunities and future perspectives in the field of nanomaterial-enabled wearable sensors.
Exploiting Advanced Hydrogel Technologies to Address Key Challenges in Regenerative Medicine
by Daniel A. Foyt, Michael D. A. Norman, Tracy T. L. Yu and Eileen Gentleman
Hydrogels continue to be a hot topic in regenerative medicine. Especially advances in hydrogel chemistries and the use of them in 3D printing open up new possibilities to build complex 3D tissue models in which hydrogels fulfil different tissue functions. The Progress Report by Eileen Gentleman et al. (King's College London, UK) reviews these features as well as the challenges to translate them to clinical applications.
Human Skin 3D Bioprinting Using Scaffold‐Free Approach
by Léa J. Pourchet, Amélie Thepot, Marion Albouy, Edwin J. Courtial, Aurélie Boher, Loïc J. Blum and Christophe A. Marquette
A 3D printed full thickness human skin model is presented by the group of Christophe A. Marquette, Université Lyon. They developed a new ink formulation based on alginate, gelatin and fibrinogen using primary normal human dermal fibroblasts and human epidermal keratinocytes to recapitulate dermis and epidermis. The printed structures resemble mature tissue on the molecular and macromolecular level. To show the level of possible complexity even an adult human ear is printed.
Interested in more news about Advanced Healthcare Materials? Also check out our previous cover art feature.

We recently have released top-level special issues on biomimetic interfaces in biomedical devices, microphysiological analytic platforms (MAPs): precision organs on chip and combatting infections with nanomedicine.
Discover our new virtual issues now too and read selected articles on nanotherapeutics, regenerative medicine, biofabrication, stem cells, and diagnostic devices  for free.