Since 2012 Advanced Healthcare Materials has been bringing you the latest breakthroughs in biomedical materials science with a strong focus on improving human health. It will continue to do so in 2018. We have therefore launched virtual issues on five hot topics in the field, where you can access some of our best recent papers free of charge!
No access to our published content yet? Make sure to recommend Advanced Healthcare Materials to your librarian. More information can be found here.
In this feature, we highlight the artwork on the covers of the most recent issues of Advanced Healthcare Materials, and of course the research behind it. You can find the latest issue here. Click on the titles or cover images below to get to the corresponding papers. Also check out our previous cover art feature.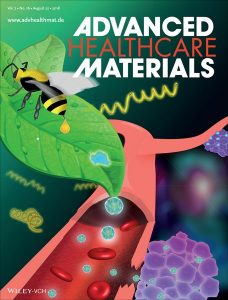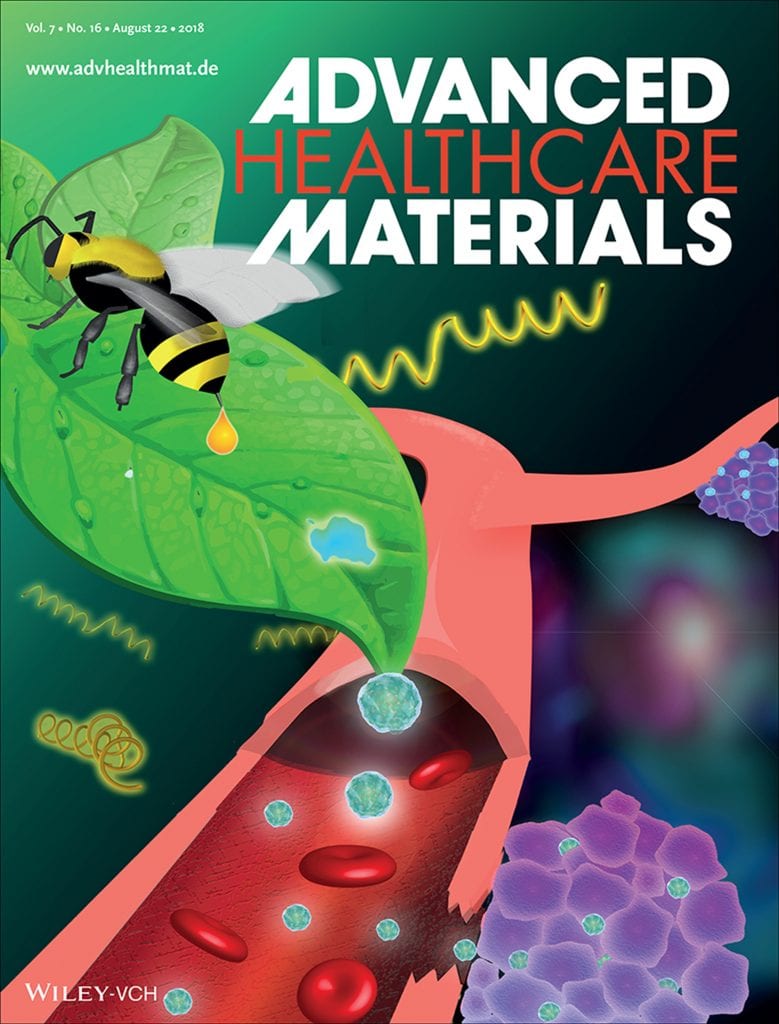 Turning Toxicants into Safe Therapeutic Drugs: Cytolytic Peptide−Photosensitizer Assemblies for Optimized In Vivo Delivery of Melittin
by Hao‐Ran Jia, Ya‐Xuan Zhu, Ke‐Fei Xu and Fu‐Gen Wu
Fu‐Gen Wu and co‐workers illustrate a novel supramolecular strategy that successfully turns cytolytic melittin, a peptide component in bee venom, into a safe and tumor‐targeting therapeutic nanodrug. The nanostructure is assembled by melittin, photosensitizer chlorin e6 (Ce6), and hyaluronic acid, which exhibits reduced hemolytic activity, laser‐enhanced tumor penetration, and efficient tumor ablation by chemo‐photodynamic dual therapy.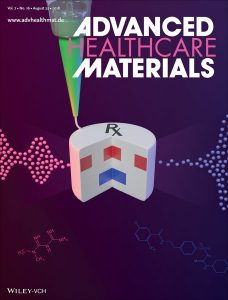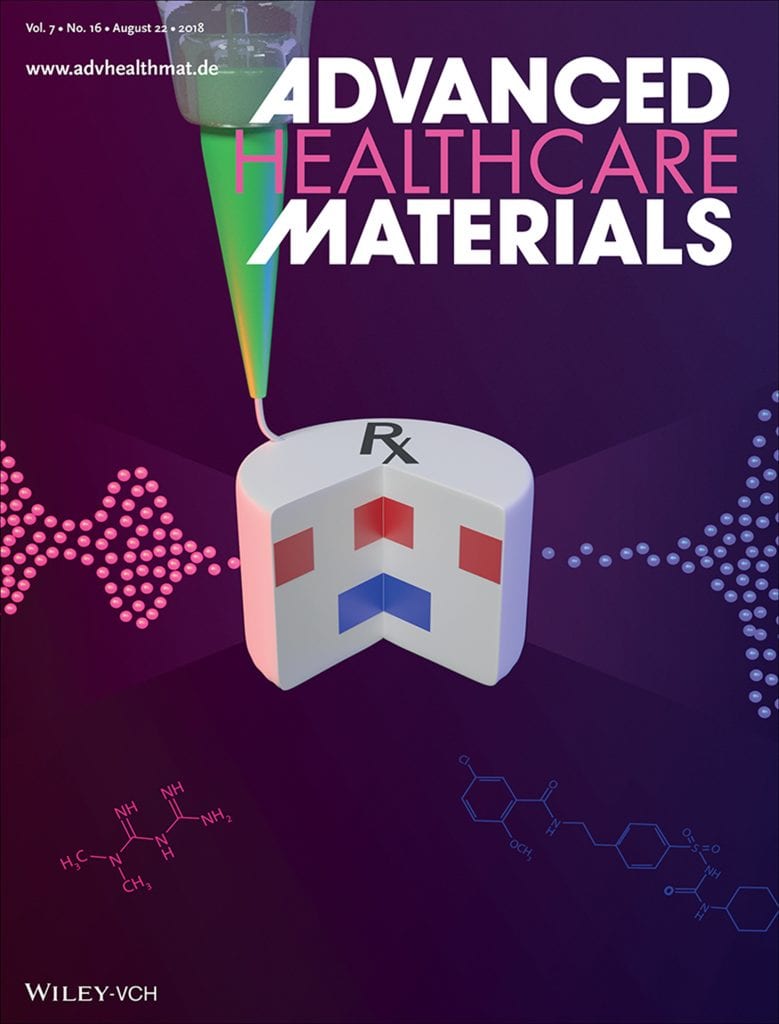 Programming of Multicomponent Temporal Release Profiles in 3D Printed Polypills via Core–Shell, Multilayer, and Gradient Concentration Profiles
by Alexander P. Haring, Yuxin Tong, Justin Halper and Blake N. Johnson
Blake N. Johnson and co‐workers demonstrate how extrusion‐based 3D printing enables the programming of delayed, pulsed, and c ontinuous temporal release profiles in multi‐component oral tablets, also known as polypills, via the use of core‐shell, multilayer, and gradient spatial distributions of actives, respectively. Mass transfer processes are considered for design, quality, and performance of additively‐manufactured pharmaceutical systems.
Interested in more news about Advanced Healthcare Materials? Also check out our previous cover art feature.
We recently have released top-level special issues on biomimetic interfaces in biomedical devices, microphysiological analytic platforms (MAPs): precision organs on chip and combatting infections with nanomedicine.
Discover our new virtual issues now too and read selected articles on nanotherapeutics, regenerative medicine, biofabrication, stem cells, and diagnostic devices  for free.