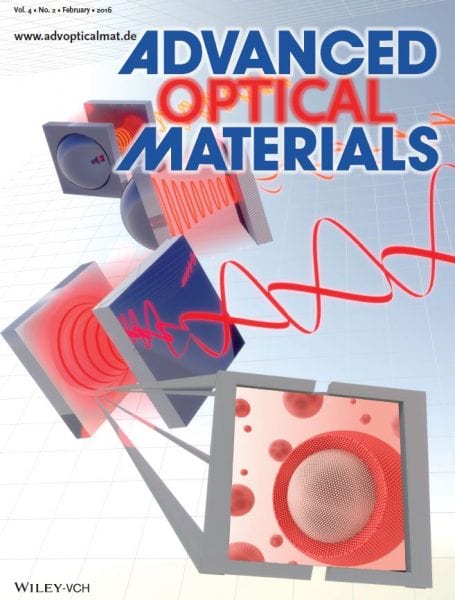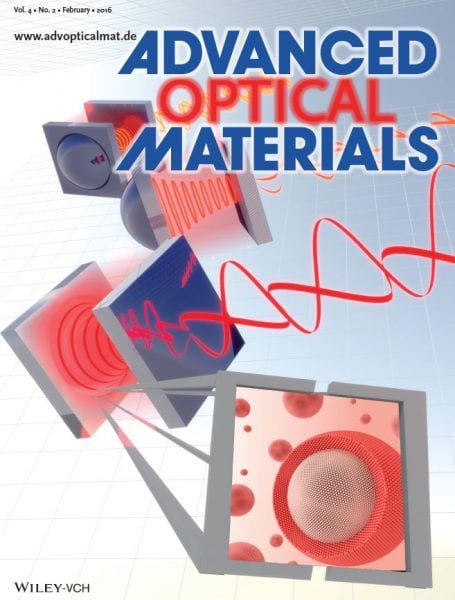 The latest issue of Advanced Optical Materials is now available. You can sign up to access all Advanced Optical Materials articles right here!
These articles were highlighted on the covers of the Advanced Optical Materials February issue:
Spectroscopy
The front cover highlights the work of J. M. Smith and co-workers. They demonstrate a new design of miniature tunable dye laser using solution-based colloidal CdSe/CdS core/shell quantum dots in open access optical microcavities. These devices provide a new method to probe the optical gain properties of quantum dots by tuning the cavity mode through the emission band and measuring the changing lasing threshold. The size of the microcavities and the ability to manufacture arrays makes the laser devices suitable for on-chip integration.
Photodetectors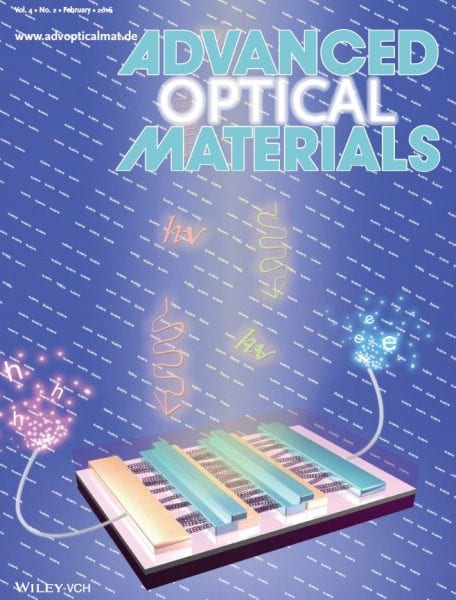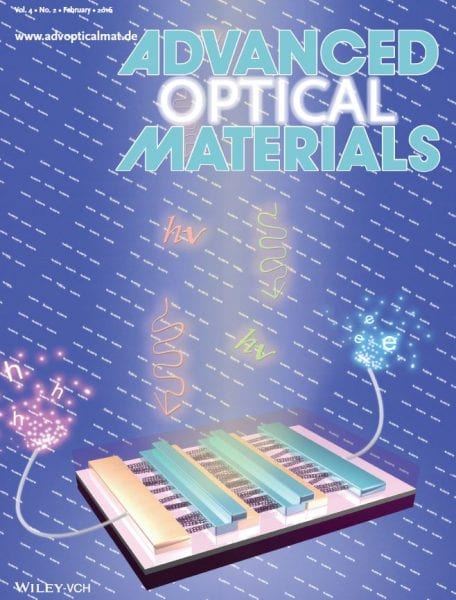 S. Wang, L.-M. Peng, and co-workers demonstrate the potential for constructing IR imaging systems based on solution-processed carbon nanotubes (CNTs). The inside cover depicts part of the 150×150 detector array, showing a typical cascading photodetector with two virtual contacts, which can greatly increase the signal-to-noise ratio and therefore improve light detection. Compared with traditional IR systems, detectors based on solution-processed CNTs are simpler to fabricate, lower cost, and much more stable.