Despite substantial public health successes, such as the expected upcoming eradication of Guinea worm, parasitic infections are still a critical issue that effects billions of people and even more animals. Helminth infections and other intestinal parasites such as Eimeria are of special concern as they can lead to life‐threatening diarrhea, dehydration, and anemia, particularly in children and animals.
Traditional diagnosis of intestinal parasite infection is performed via manual microscopic observation of fecal samples. However, this requires relatively costly microscopes and a highly trained observer, and may require transportation of fresh samples under refrigeration to the laboratory for later analysis. Thus, there is a need to develop low‐cost, portable instrumentation that can effectively count the eggs of multiple species of intestinal parasites outside of a laboratory setting and without the need for a trained user.
The development of smartphones in the past decade has precipitated an explosion in the quality of optics and electronics available at low cost to the consumer. A group of researchers from China used this to their advantage and created a cost‐effective, automated parasite diagnostic system that does not require special sample preparation or a trained user, but instead uses a portable, robotic microscope and deep learning. Its portable size makes it appropriate for field use and monitoring of treatment at the point of care.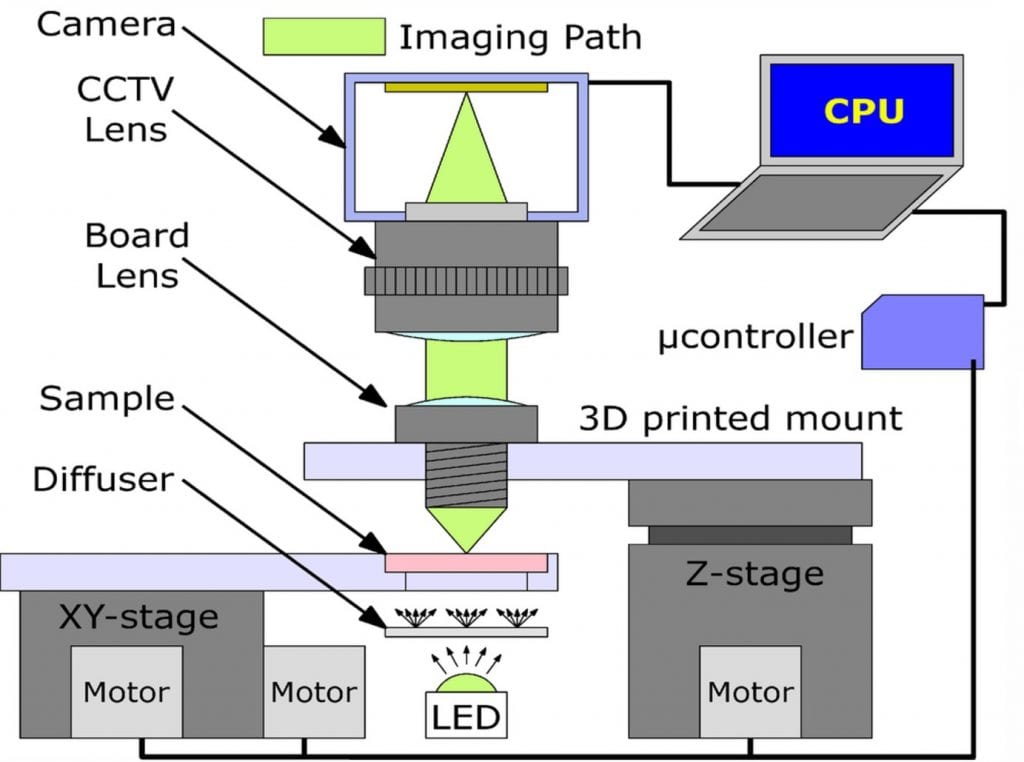 This low‐cost and automated microscope, coupled to a highly accurate image analysis pipeline, yields accurate diagnoses and egg counts in feces from a wide variety of parasites.
"Therefore, it should have a substantial benefit over existing, manually intensive methods of fecal examination for the widespread screening and monitoring of animals for intestinal parasite infections," according to team member, Qianming Xu.