Some children play with construction kits, toy trucks and dolls, while others play with pH paper and silicon wafers. This is how Professor Zhenan Bao from the University of Stanford, USA, remembers her early contact with science. "Since both my parents are professors [of] chemistry and physics, I had always been interested in both pedagogy and research from a very young age" she says.
Now one of the world's top researchers in the field of electronics and technology, Prof. Bao has a broad scientific interest, working across several disciplines including chemistry, physics, engineering, and biology. She is intrigued by the ability to genetically alter DNA sequences, and believes that 'customized' chemical–biological advances signify a new era in both medicine and basic science. However, she is also concerned by the power of these techniques: "There should be strict oversight and guidelines," she believes, "to ensure that such immensely powerful techniques are not abused for global security reasons".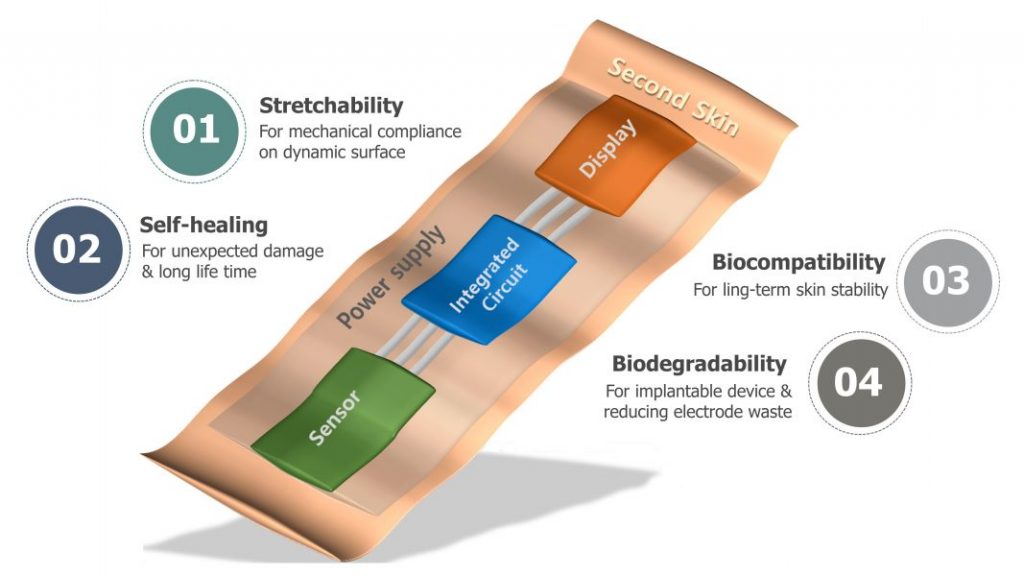 Prof. Bao's current research is focused on the development of a more sophisticated electronic skin (e-skin), which integrates sensors and circuits. More precisely, her group is working to interface their electronic sensors with the brain and gastrointestinal system in the hope that, one day, her lab's e-skin devices will be synergized with everyday life.
When she is not busy working in her lab or traveling around the word, Prof. Bao loves to be outdoors with her family. "We are out hiking almost every weekend, [however], it is always a challenge to have a balance between work and family life. I am fortunate to have a very supportive and understanding husband to help me in both aspects".
In view of the extraordinary accomplishments she has achieved, we asked Zhenan Bao what advice she would give to young researchers starting out in her field: "I would encourage everyone to work on something that is unique and [to] be persistent. When experiments give unexpected results, they are not failed experiments, as all experiments teach us something".
Whether you are starting out in this field or just want to learn more about the subject, be sure you don't miss Zhenan Bao's progress report on "Second Skin Enabled by Advanced Electronics" which was published as part of the Advanced Science 5th Anniversary virtual issue.