A New Special Issue in Advanced Materials Interfaces is dedicated to the 25th Anniversary of the Max-Planck Institute of Colloids and Interfaces: "Perspectives in Interface Research"
The first issue 2017 in Advanced Materials Interfaces highlights "Perspectives in Interface Research". Guest edited by Helmuth Möhwald, this issue demonstrates the leading role of the Max-Planck Institute of Colloids and Interfaces, not only during the last 25 years but also today, in the field of interface science. This special issue includes twelve review-style articles, seven Communications, and twelve Full Papers covering a wide range of topics such as planar interfaces, micro- and nanocapsules, multilayers, nanoparticles, and composite materials. These articles reflect the full breadth and diversity of recent interfaces research.
For more information see also the Video Abstract for this special issue:
Find the comprehensive collection of articles below: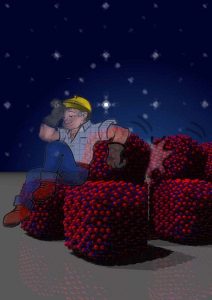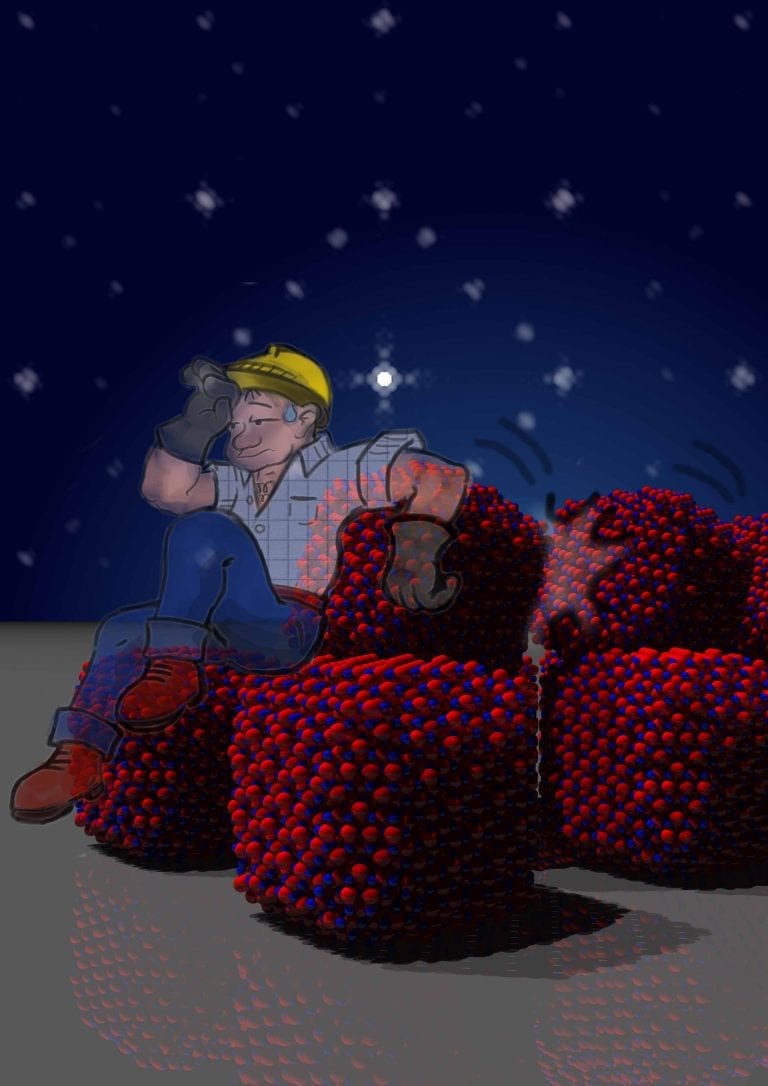 Advanced Colloidal Lithography Beyond Surface Patterning
Bin Ai, Helmuth Möhwald, Dayang Wang, and Gang Zhang
The Interaction between Soft Interfaces: Forces and Structural Aspects
Emanuel Schneck
Molecular Force Sensors: From Fundamental Concepts toward Applications in Cell Biology
Melis Goktas and Kerstin G. Blank
Dual Responsive Surfaces Based on Host–Guest Interaction for Dynamic Mediation of Cell–Substrate Interaction and Cell Migration
Tanchen Ren, Yelin Ni, Wang Du, Shan Yu, Zhengwei Mao, and Changyou Gao
Radial Growth in 2D Revisited: The Effect of Finite Density, Binding Affinity, Reaction Rates, and Diffusion
Timo Bihr, Fabrizio-Zagros Sadafi, Udo Seifert, Robin Klupp Taylor, and Ana-Sunčana Smith
Mixed Protein/Hexane Adsorption Layers Formed at the Surface of Protein Solution Drops Surrounded by Hexane Vapor
Reinhard Miller, Eugene V. Aksenenko, Volodymyr I. Kovalchuk, Dmytro V. Trukhin, Yuri I. Tarasevich, and Valentin B. Fainerman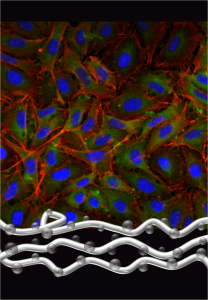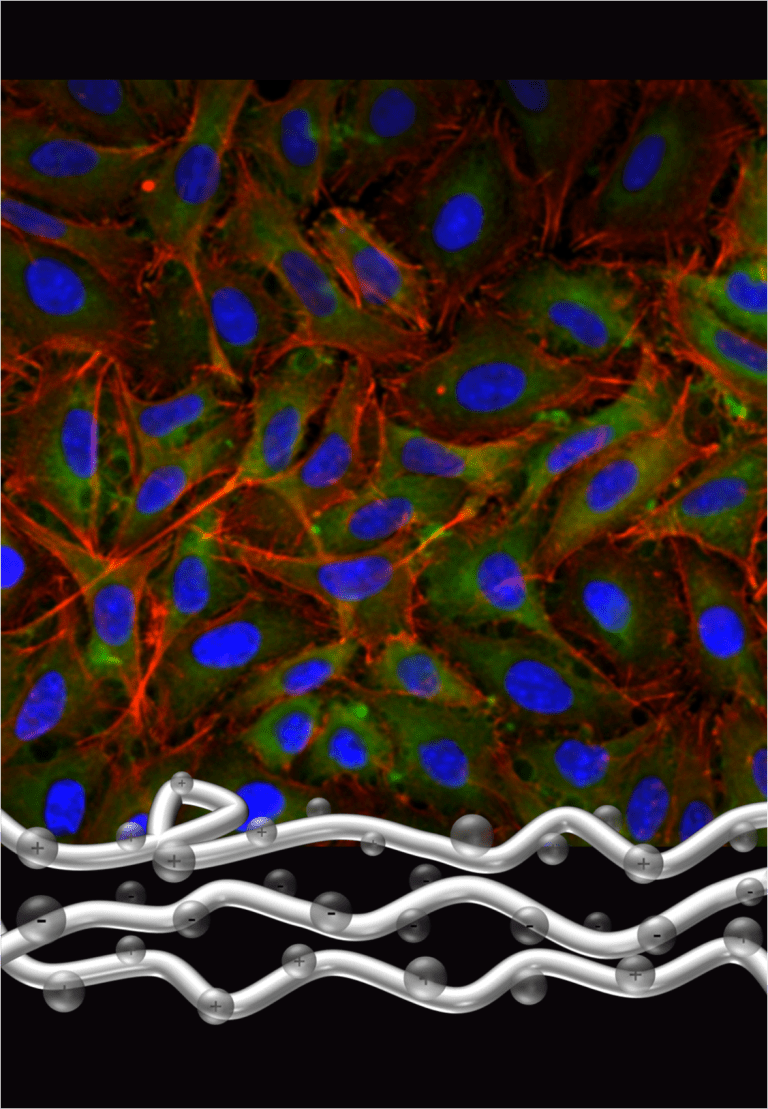 How Can One Controllably Use of Natural ΔpH in Polyelectrolyte Multilayers?
Ekaterina V. Skorb, Helmuth Möhwald, and Daria V. Andreeva
Thermal Annealing of Polyelectrolyte Multilayers: An Effective Approach for the Enhancement of Cell Adhesion
Nicolás E. Muzzio, Danijela Gregurec, Eleftheria Diamanti, Joseba Irigoyen, Miguel A. Pasquale, Omar Azzaroni, and Sergio E. Moya
Growth and Differentiation of Myoblastic Precursor Cells on Thin Films of Metallo-Supramolecular Coordination Polyelectrolyte (MEPE)
Janina Belka, Tobias Weigel, Ann-Kathrin Berninger, Dirk G. Kurth, and Joachim Nickel
pH-Dependent Growth Laws and Viscoelastic Parameters of Poly-l-Lysine/Hyaluronic Acid Multilayers
Dörte Bütergerds, Cornelia Cramer, and Monika Schönhoff
Interfacial Assembly of Photosystem II with Conducting Polymer Films toward Enhanced Photo-Bioelectrochemical Cells
Guangle Li, Xiyun Feng, Jinbo Fei, Peng Cai, Jiao Li, Jianguo Huang, and Junbai Li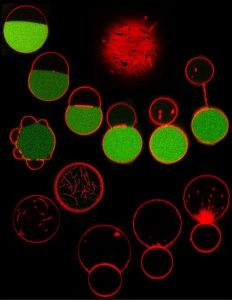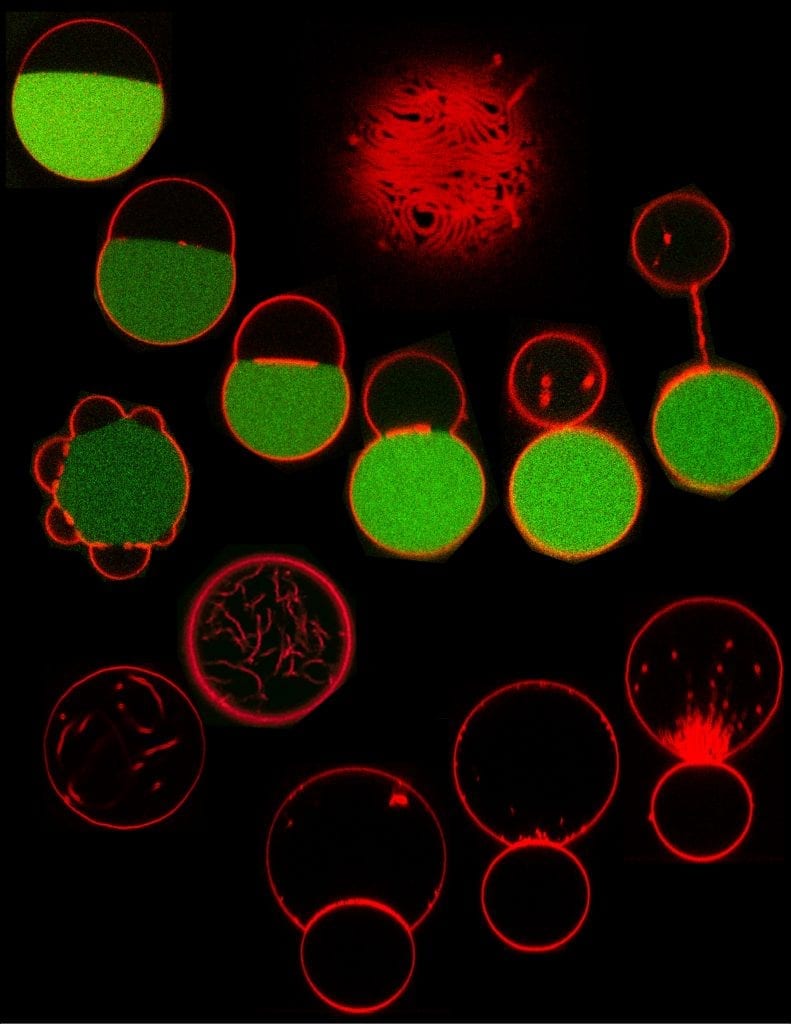 Functional Colloidal Stabilization
Ann-Christin Bijlard, Sarah Wald, Daniel Crespy, Andreas Taden, Frederik R. Wurm, and Katharina Landfester
Nanocontainers for Self-Healing Coatings
Dmitry Grigoriev, Elena Shchukina, and Dmitry G. Shchukin
Inorganic/Organic Multilayer Capsule Composition for Improved Functionality and External Triggering
Alexander S. Timin, Hui Gao, Denis V. Voronin, Dmitry A. Gorin, and Gleb B. Sukhorukov
Release from Polyelectrolyte Multilayer Capsules in Solution and on Polymeric Surfaces
Bogdan V. Parakhonskiy, Alexey M. Yashchenok, Helmuth Möhwald, Dmitry Volodkin, and Andre G. Skirtach
Giant Vesicles Exposed to Aqueous Two-Phase Systems: Membrane Wetting, Budding Processes, and Spontaneous Tubulation
Rumiana Dimova and Reinhard Lipowsky
Polymeric Micelles and Vesicles in Polyelectrolyte Multilayers: Introducing Hierarchy and Compartmentalization
Inna Dewald and Andreas Fery
Halloysites Stabilized Emulsions for Hydroformylation of Long Chain Olefins
Regine von Klitzing, Dimitrij Stehl, Tobias Pogrzeba, Reinhard Schomäcker, Renata Minullina, Abhishek Panchal, Svetlana Konnova, Rawil Fakhrullin, Joachim Koetz, Helmuth Möhwald, and Yuri Lvov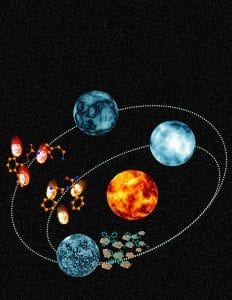 Tailoring Calcium Carbonate to Serve as Optical Functional Material: Examples from Biology and Materials Science
Ingo Schmidt and Wolfgang Wagermaier
On the Phase Diagram of Calcium Carbonate Solutions
Zhaoyong Zou, Wouter J. E. M. Habraken, Luca Bertinetti, Yael Politi, Assaf Gal, Stephen Weiner, Lia Addadi, and Peter Fratzl
Toward Efficient Carbon Nitride Photoelectrochemical Cells: Understanding Charge Transfer Processes
Josep Albero, Eva M. Barea, Jingsan Xu, Iván Mora-Seró, Hermenegildo Garcia, and Menny Shalom
Tunable Aggregation-Induced Emission of Tetraphenylethylene via Short Peptide-Directed Self-Assembly
Kai Liu, Ruiyun Zhang, Yongxin Li, Tifeng Jiao, Dan Ding, and Xuehai Yan
Peptide–Polymer Conjugates for Bioinspired Compatibilization of Internal Composite Interfaces: via Specific Interactions toward Stiffer and Tougher Materials
Valeria Samsoninkova, Britta Seidt, Felix Hanßke, Wolfgang Wagermaier, and Hans G. Börner
Programmable Actuation of Porous Poly(Ionic Liquid) Membranes by Aligned Carbon Nanotubes
Huijuan Lin, Jiang Gong, Michaela Eder, Roman Schuetz, Huisheng Peng, John W. C. Dunlop, and Jiayin Yuan
Self-Assembled Magnetite Mesocrystalline Films: Toward Structural Evolution from 2D to 3D Superlattices
J. Brunner, I. A. Baburin, S. Sturm, K. Kvashnina, A. Rossberg, T. Pietsch, S. Andreev, E. Sturm (née Rosseeva), and H. Cölfen
Membrane Tubulation by Elongated and Patchy Nanoparticles
Michael Raatz and Thomas R. Weikl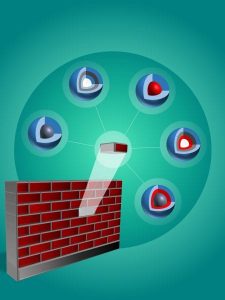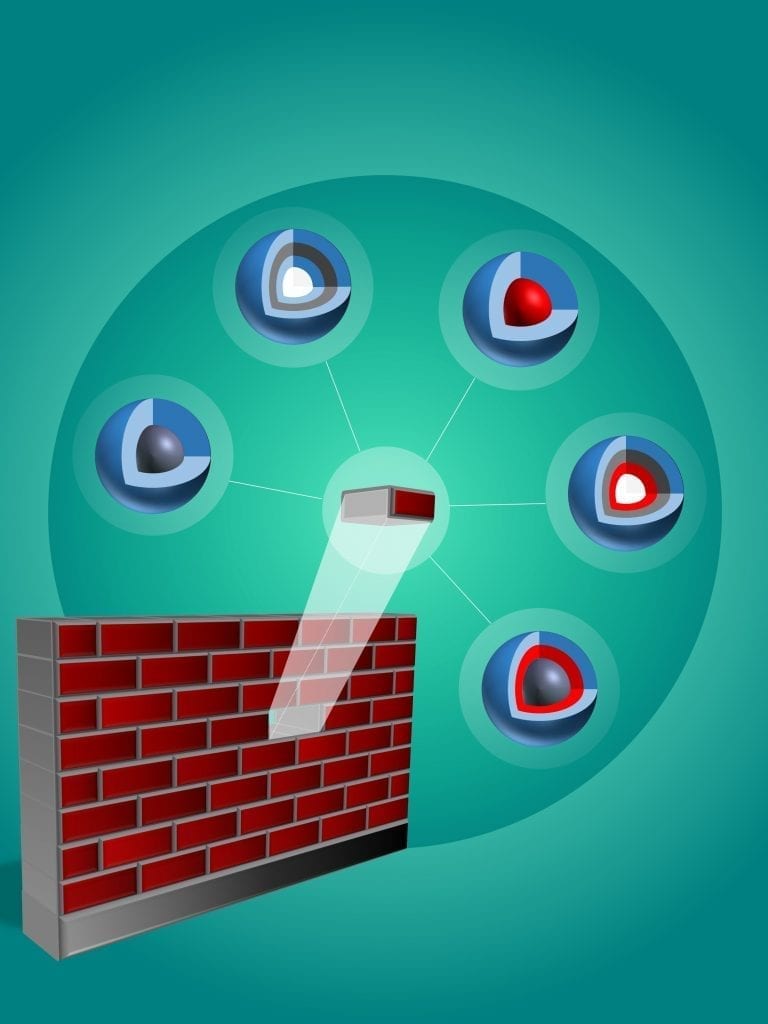 Anisotropic Lattice Distortions in Biogenic Minerals Originated from Strong Atomic Interactions at Organic/Inorganic Interfaces
Emil Zolotoyabko
Bio-Inspired Superhydrophobic and Omniphobic Wood Surfaces
Huizhang Guo, Peter Fuchs, Kirstin Casdorff, Benjamin Michen, Munish Chanana, Harald Hagendorfer, Yaroslav E. Romanyuk, and Ingo Burgert
pH-Responsive Self-Organization of Metal-Binding Protein Motifs from Biomolecular Junctions in Mussel Byssus
Antje Reinecke, Gerald Brezesinski, and Matthew J. Harrington
Genetically Engineered Organization: Protein Template, Biological Recognition Sites, and Nanoparticles
Franziska Jehle, Carmen Valverde-Tercedor, Victoria Reichel, Maria A. Carillo, Mathieu Bennet, Erika Günther, Richard Wirth, Frank Mickoleit, Raz Zarivach, Dirk Schüler, Kerstin G. Blank, and Damien Faivre
Impregnation and Swelling of Wood with Salts: Ion Specific Kinetics and Thermodynamics Effects
Aurelio Barbetta, Peter Fratzl, Thomas Zemb, and Luca Bertinetti