Over the last 18 months, the NanoMaster Project team have focused on optimising and up-scaling the processes for graphene and expanded graphite production. Another focus was the subsequent compounding with a range of thermoplastics, in order to demonstrate industrial viability and to deliver sufficient quantities of nanocomposite intermediates for use in the final stages of the project.
As a result of this work, the project team reports that production of graphene and few-layer graphene has been scaled from 50g at the end of the first year to 2.5kg currently. Production of expanded graphite and nano-graphite has also been optimised and up-scaled. A densification process was studied to help improve the feeding of these graphite and nano-graphite powders into compounding extruders and to reduce transportation volumes.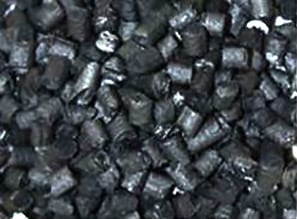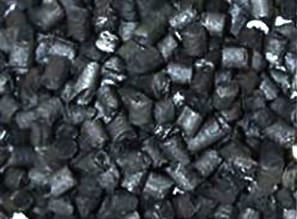 A further important activity during stage two was the evaluation of competitor products and comparison with the NanoMaster materials. Ben Hargreaves, Senior Project manager at NetComposites, the projects lead partner, explains: "We evaluated the NanoMaster materials against a number of commercially available alternatives, utilising a range of characterisation and analysis techniques. Of those evaluated, the NanoMaster materials were found to be highest quality in terms of number of layers, presence of defects and uniformity of particle diameter."
Nanoparticle exposure monitoring has been carried out throughout the development work and detailed reports on the findings have been prepared. Building upon this information, guidance on industrial implementation of the newly developed graphenes, graphites and nanocomposites has been drawn up.
During the final eighteen months of the project, the team will continue to optimise nanocomposite processing parameters – both for conventional processes such as injection moulding and film extrusion; and for additive manufacturing processes, including selective laser sintering and fused deposition modelling.
The project is led by NetComposites, UK, and involves 12 other project partners: Philips Consumer Lifestyle, Holland, Imerys Graphite and Carbon, Switzerland, Röchling Automotive, Italy, Asociación de Investigación de Materiales Plásticos y Conexas, Spain, Aero Engine Controls, UK, Teknologisk Institut, Denmark, Promolding, Holland, Avanzare Innovacion Tecnologica, Spain, Master Build Prototype, France, The Institute of Occupational Medicine, UK, Create It Real Aps, Denmark, and LATI Industria Termoplastici, Italy.