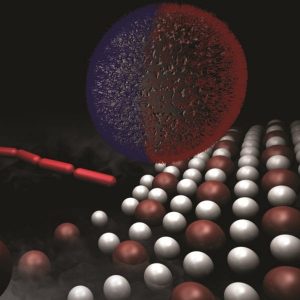 Patchy particles, and Janus particles in particular, already have such broad application potential that it's hard to believe they are a relatively young concept to nanoscience.
From the endless breadth of patchy particle types, the progress report from these authors in Spain highlights Janus particles with at least one metallic component, including metal–metal, metal–dielectric, and metal–polymeric particle types, as well as looking at non-spherical Janus particles. Metal Janus particles can be created via phase separation methods (emulsion polymerization, seeding, or microfluidics), by partial masking to allow selective functionalisation of existing particles, or by the spontaneous self-assembly of competitive ligands on the particle surfaces. The scalability of each method is assessed, as well as the control each allows over the geometry and size of the products.
Asymmetry is a neat way of incorporating multiple predictable functionalities into a material, and of ensuring that its reactions are directional, which leads to interesting new abilities that homogeneous materials do not have. Positioning the physically and/or chemically different components directly opposite each other, as with Janus particles, also means that the material can behave like a surfactant, allowing additional possibilities for self-assembly.
Their special properties suggest that the application prospects of Janus particles are endless if, as the authors conclude, their production can be increased and simplified for industry.