Geoffrey Ozin grew up in London, England, in the 1940s, where his father ran a small tailor shop, which created an early sense of identity and seemingly laid out a career plan.
"Bottom line, I was aiming for the men's world of fashion in London, where I was born," he says. "That was a simple decision—my father and sister were in the business and doing well, thank you. Plus, I was an 11-plus [a defunct school exam in the UK] failure, which scared a generation of British school children for life, so science and engineering were not on my radar."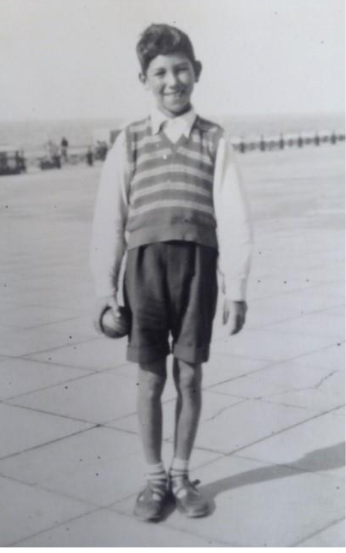 Not yet anyway. He says that looking back, there were events that catalyzed his change of heart, moving from materials in fashion to a passion for materials.
After performing well in the technical school to which he was streamed after failing his early examinations, he was transferred to a grammar school where he developed a love for math, physics, and chemistry. "The system allowed failures to become successes and I was able to transition from the trades to the scholarly education system at age 16, and that's where the fun began."
He cites these early set-backs—which he feels essentially classified him as a failure at the age of 11—in addition to the shocking death of his father at the age of 50 as some of the greatest challenges he's ever faced.
"These hardships are how I got to where I am today—age 76, still with a full-time professorial position at the University of Toronto, still excited, motivated, and able to change the prevailing view in my field of materials chemistry and nanochemistry, with research directed to solving energy related problems."
He has shown incredible perseverance, rising above and never giving up with the day-to-day challenges of work and in life, with the encouragement of his wife, Linda.
In 1962, he left the family business behind and became the first member of his family to attend university, studying chemistry at King's College London and then Oxford University, where his love for research truly began.
He fondly remembers his graduate supervisor as a very creative "ideas man". "I was inspired and excited by his never-ending stream of thought-provoking ideas. The challenge was deciding which of a hundred ideas was a good one and worth pursuing. [During this time], my love for discovery and invention was kindled, and in this endeavor, I constantly strived to lead, not follow. This is where my creativity and analytical skills paid off and helped me reduce my most adventurous ideas to practice."
Upon completing his graduate studies and post-doctoral work at the University of Southampton as an Imperial Chemical Industries fellow, times were unfortunately tough in the UK for new researchers seeking academic positions due to the rapid expansion of the university system after WWII. When it came time, all positions were seemingly filled so he looked to North America.
He soon found an opening for an assistant professor at the University of Toronto, "where I have been lucky enough to be allowed to creatively play with funding for 50 years with materials chemistry and nanochemistry, providing solutions to a myriad of problems."
His ground-breaking contributions to the field of materials chemistry began in the early 1970s, with metal atom chemistry and spectroscopy, moving on to metal and semiconductor cluster nucleation and growth, host–guest inclusion chemistry, mesochemistry – synthesis at intermediate dimensions, biomimetic inorganic growth and form, size-selected silicon nanocrystals, and photonic crystal chemistry at the scale of light—to name a few.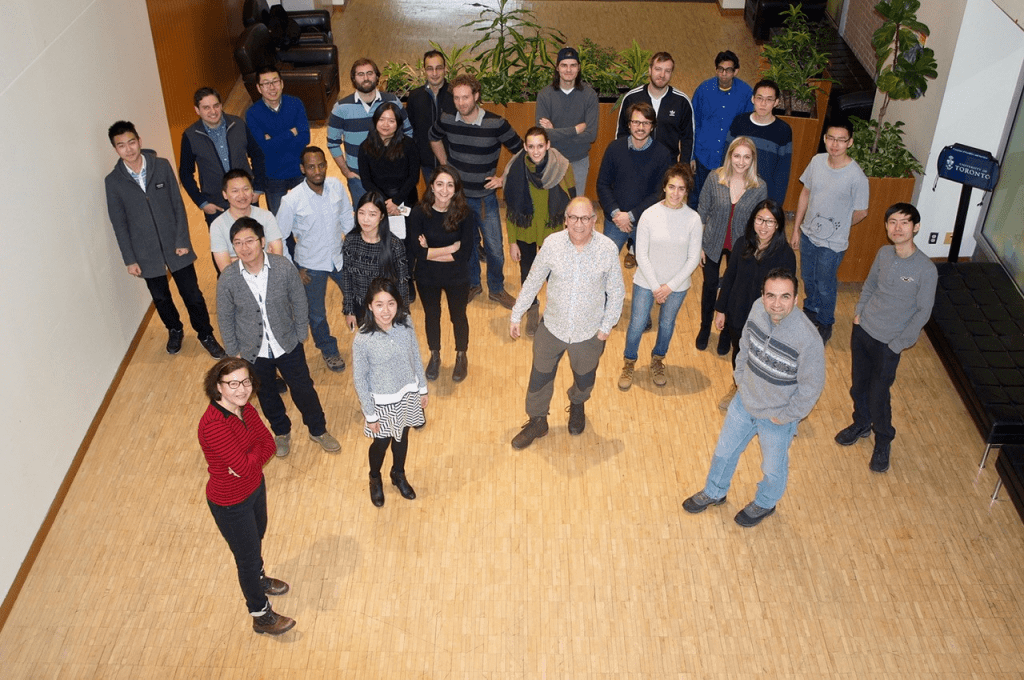 "My biggest motivation is the love of discovering something that never existed before."
While his love of discovery has taken his research to some interesting places, he credits teaching as an important avenue of development. "Everything I have accomplished has emerged from teaching and learning, as well as training and interacting with students of all educational levels. I am proud that 50 of my [students] are now professors in top notch universities around the world. Their passion, curiosity and excitement have inspired my 50 years of research and enabled the search to continue – I am deeply indebted to all of them for this gift!"
His current focus lies in solar fuels, with specific attention to gas-phase heterogeneous photocatalytic conversion of carbon dioxide to value-added chemicals and fuels with a thrust towards engineered photocatalysts and photoreactors.
"The most exciting development in my major field of interest, and one that concerns me the most, [relates to the] existential climate problem. I decided that I needed to apply my past 40 years of experience working at the leading-edge of materials chemistry and nanochemistry to this grand challenge. I decided nothing was greater than finding chemical and engineering solutions to climate change, at which point my love affair with CO2 began, frivolously expressed in my 'Ode to CO2'.
"The rest is history; I conceived, established, and spearheaded the Solar Fuels Group at the University of Toronto, an interdisciplinary research team devoted to developing scalable, cost-effective materials solutions toward using CO2 as a chemical feedstock for valuable products. Leveraging the expertise of some of Canada's leading chemists, engineers, and material scientists, the team hopes to initiate a paradigm-shifting zero-emission CO2 economy."
Driven by his curiosity and enthusiasm for discovering the next big thing, the solar fuels group is now focusing their efforts on the design, construction, implementation, testing, scaling, and techno-economic analysis of high performance photocatalysts and photoreactors for gas-phase heterogeneous water, carbon dioxide, and nitrogen reduction.
Though a highly self-motivated individual who was able to pick himself up by his bootstraps in order to pursue a career that he loves, Ozin has stated that even decades later, he still feels the influence of his father, who would always say, "In fashion, you are only as good as your latest design".
"In the fashion world," Ozin adds, "showcasing one's designs in the top-notch trade journals, especially the fruits of one's work adorning the glossy front cover, was one measure of success. Of course, to survive in the fashion business, the clothes had to sell. Maybe this explains my passion for materials discovery; excitement of publishing the fruits of my work in top scientific journals, the love of the front cover artistic representation of one's work, and my entrepreneurial spirit of taking my ideas to the market place through a number of spin-off companies that have emerged from my research."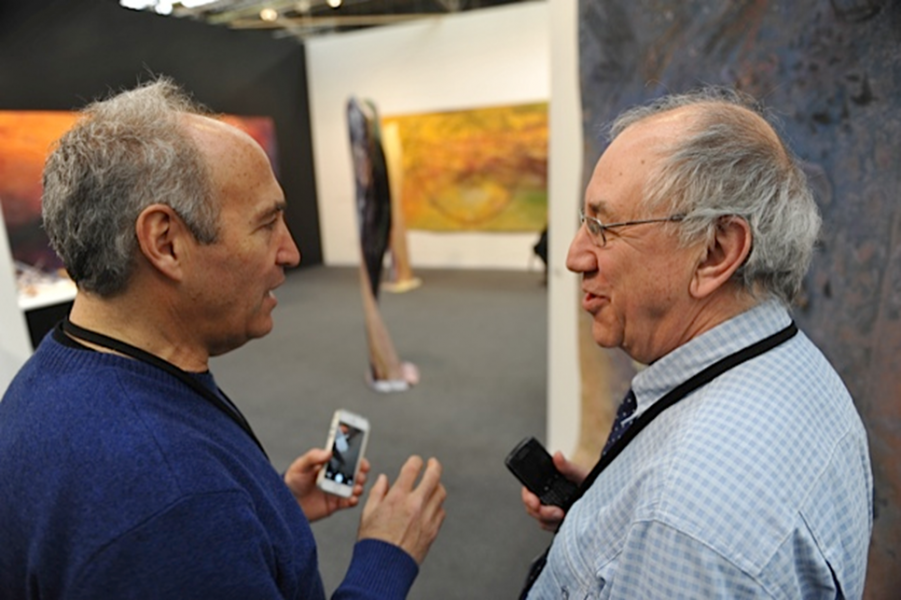 Ozin's expertise and ability to effectively implement a lab-to-market technology transfer have provided real-world solutions to today's pressing problems. Along with his co-workers, he has helped found three companies: Torrovap, Opalux, and Solistra. They range from laboratory equipment manufacturing, to security technologies and sustainable chemical process solutions.
His passion for the art-of-science and science-of-art was energized by his chance meeting of American art-scientist Todd Siler at the World Cultural Council's Awards Ceremony in Estonia in 2011, where Ozin received the Albert Einstein World Award for Science and Siler received the Leonardo da Vinci World Awardof Arts.
They resonated and bonded at the interface of art and science, and together, they co-founded Art-Nano Innovations, a company devoted to using multimedia artworks and aesthetic experiences, to explore the possibilities of nature-inspired innovations in nanoscience and nanotechnology that can benefit humankind by meeting global challenges. It also critiques the significant impact these developments are having on the built and natural environment—and on humanity—taking into account the "materials to nanomaterials" paradigm shift that's underway today.
Outside of the lab, Ozin is still as active as ever, with writing being one of his favorite hobbies. He still actively writes books and opinion editorials on his favorite topics.
"One of my best kept secrets is that English language and literature were not my strong subjects at school, yet as a newly minted assistant professor, I rapidly discovered that my career did not just depend on the innovation, impact, relevance, and timeliness metrics of my research and raising the funds to keep my research operations solvent, it was also contingent on my ability to write papers, proposals and reports, and devise and present university lecture courses and conference presentations. The word-crafting side of my work was the most challenging in the early days of my career, but gradually it became easier with practice and emerged as a great passion in my work and love in my life.
"In my transition from what I look at as selfish supervisor, stressed about my career development, to a selfless advisor, where I became more interested in helping and advising students, I realized that it was important to present my knowledge and experience in the form of text books (Cryochemistry, Nanochemistry, Concepts in Nanochemistry), science news articles, commentaries, and opinion editorials on emerging and exciting developments in materials chemistry and nanochemistry and how they can help solve important problems in energy, environmental science, engineering, and how this relates to science policy."
He also attributes his longevity to his ability to continue his career long after many of his peers have retired. "I truly believe that by working in Canada, where I'm not being forced to retire at age 65, and by working daily with young up-and-coming scientists, that these factors have really helped to keep me young-at-heart and have kept me healthy." He adds that he is amazed that at 76, he is still jogging and exercising on a regular basis.
"Clearly the R-word [retirement] is not on my radar screen right now! Would an artist stop painting? Why would I give up the art of discovery and the love of inventing?"
To find out more about Ozin's research, check out his recent review titled Towards Solar Methanol: Past, Present, and Future, which was published as part of the Advanced Science 5th Anniversary virtual issue.