Since 2012 Advanced Healthcare Materials has been bringing you the latest breakthroughs in biomedical materials science with a strong focus on improving human health. It will continue to do so in 2018. We have therefore launched virtual issues on five hot topics in the field, where you can access some of our best recent papers free of charge!
No access to our published content yet? Make sure to recommend Advanced Healthcare Materials to your librarian. More information can be found here.
In this feature, we highlight the artwork on the covers of the most recent issues of Advanced Healthcare Materials, and of course the research behind it. You can find the latest issue here. Click on the titles or cover images below to get to the corresponding papers. Also check out our previous cover art feature.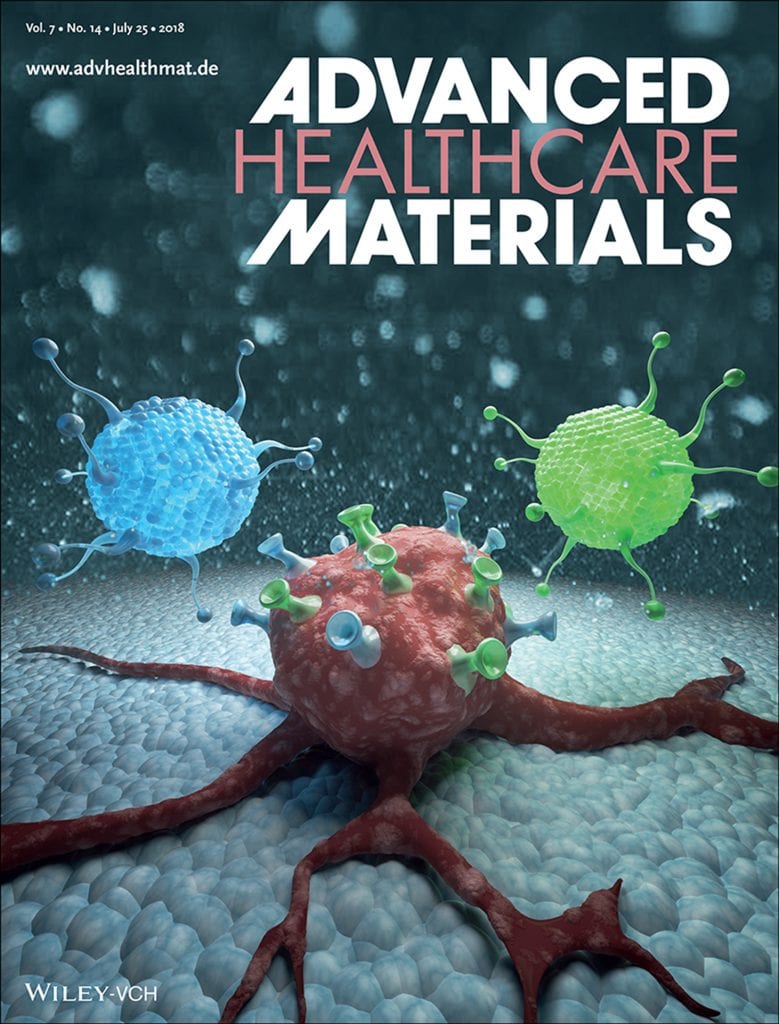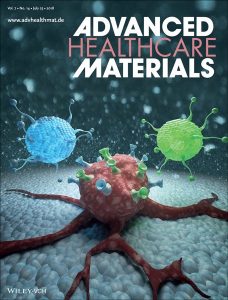 Mannose and Mannose‐6‐Phosphate Receptor–Targeted Drug Delivery Systems and Their Application in Cancer Therapy
by Elena Dalle Vedove, Gabriella Costabile and Olivia M. Merkel
In the promising field of targeted nanomedicine, the upregulation of mannose and mannose‐6‐phosphate receptors expression on the surface of several aggressive tumors not only allows the selective delivery of chemotherapeutics, but pave the way for many other additional applications in cancer treatment such as immunotherapy and cancer prognosis. In their progress report, Olivia M. Merkel and co‐workers highlight the latest advances in this area of targeted drug delivery.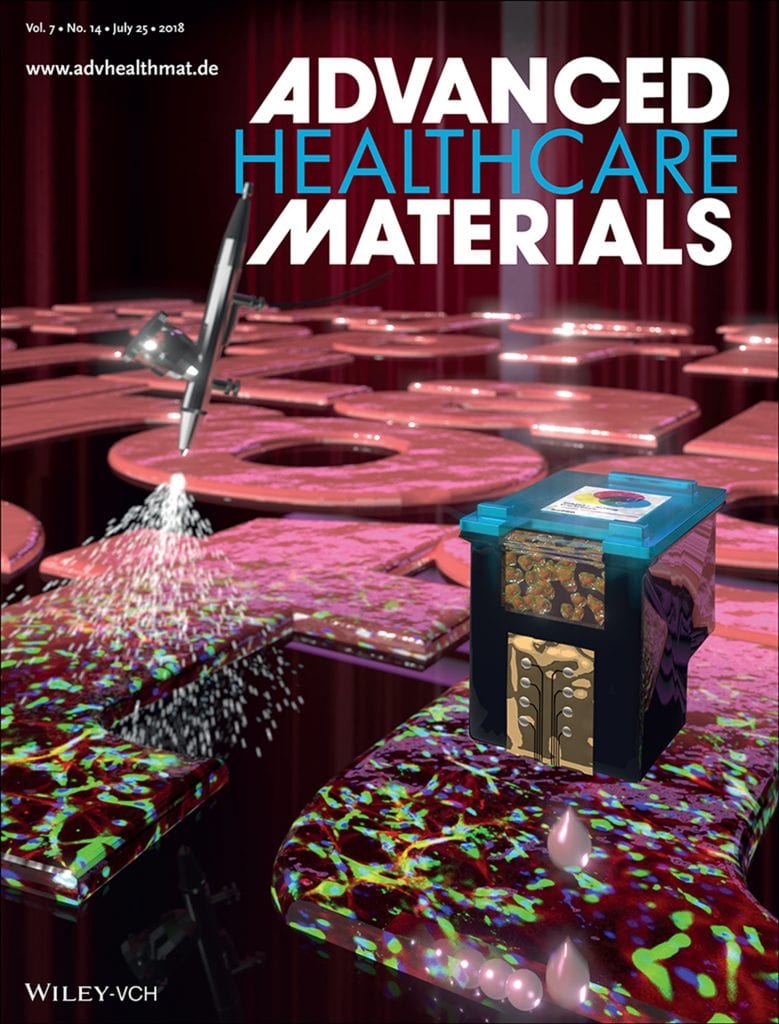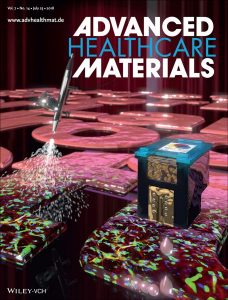 Inkjet–Spray Hybrid Printing for 3D Freeform Fabrication of Multilayered Hydrogel Structures
by Sejeong Yoon, Ju An Park, Hwa‐Rim Lee, Woong Hee Yoon, Dong Soo Hwang and Sungjune Jung
Sungjune Jung and co‐workers present a new bioprinting process by combining drop‐on‐demand inkjet printing with a spray‐coating technique. Successfully fabricated hydrogel structures with various shapes, sizes and materials, including alginate, cellulose nanofiber, fibrinogen, and gelatine methacryloyl‐based bioinks that are inkjet‐printable are presented. The proposed printing technique and the bioinks can be used to produce large‐scale, 3D laminated structures that potentially include the functions of native tissues such as skin and epithelium.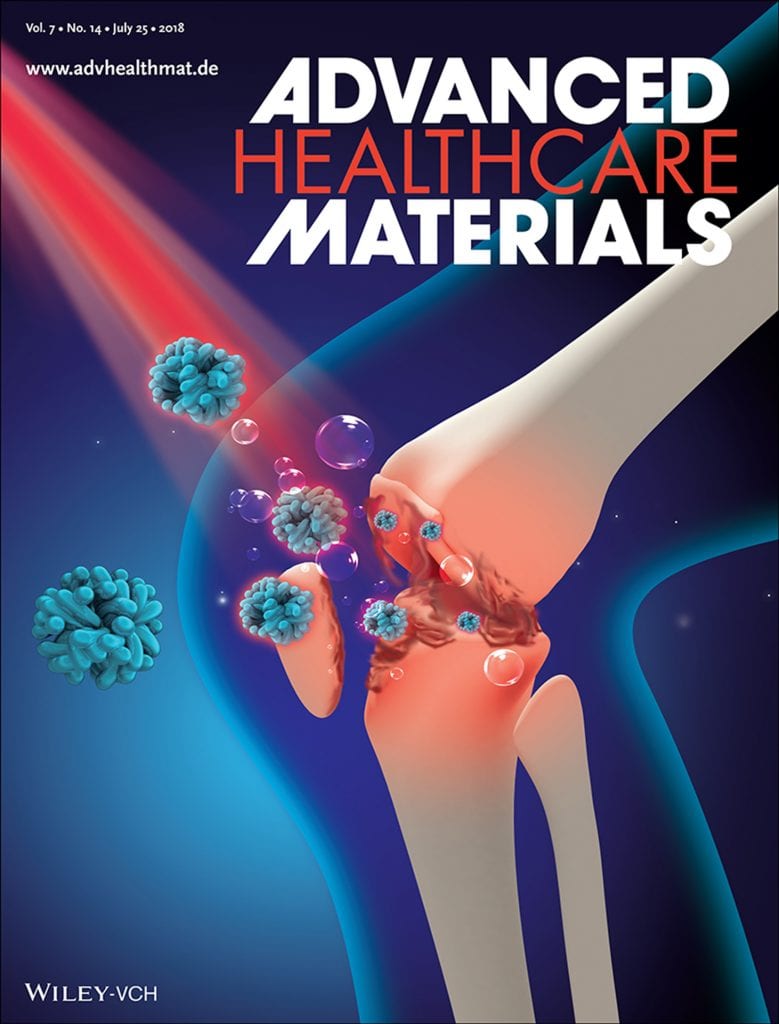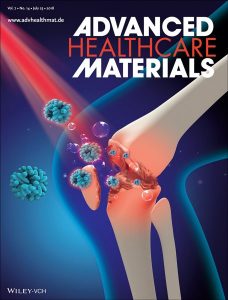 A New Treatment Modality for Rheumatoid Arthritis: Combined Photothermal and Photodynamic Therapy Using Cu7.2S4 Nanoparticles
by Yao Lu, Lihua Li, Zefeng Lin, Liping Wang, Lijun Lin, Mei Li, Yu Zhang, Qingshui Yin, Qi Li and Hong Xia
Qi Li, Hong Xia, and co‐workers report a novel treatment modality for rheumatoid arthritis combining photothermal and photodynamic therapy using Cu7.2S9 nanoparticles. The multifunctional nanoparticles can effectively inhibit inflamed synovial invasion and bone erosion under near infrared laser irradiation and prevent from clinical bacterial infection.
Interested in more news about Advanced Healthcare Materials? Also check out our previous cover art feature.
We recently have released top-level special issues on biomimetic interfaces in biomedical devices, microphysiological analytic platforms (MAPs): precision organs on chip and combatting infections with nanomedicine.
Discover our new virtual issues now too and read selected articles on nanotherapeutics, regenerative medicine, biofabrication, stem cells, and diagnostic devices  for free.