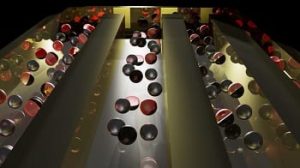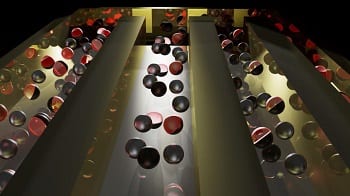 Self-propelled Janus particles, acting as microscopic vehicles, have the potential of performing complex tasks on a microscopic scale, suitable, e.g., for environmental applications, on chip chemical computer, or in vivo drug delivery. Development of these smart nano-devices requires a better understanding of how synthetic swimmers move in crowded and confined geometry that mimic an actual micro-environment. L. Baraban et al. demonstrate experimentally and in simulations the intriguing transport phenomena, observed while placing both, catalytic Janus swimmers and passive particles into narrow channels confinement.
First, detailed investigation of the motion of artificial Janus swimmers in confined environments reveals directed motion of the swimmers and the rectifying role of the narrow channels (of widths below ten particle diameters). Further, upon combining the geometrical confinement of the swimmers with the passive beads filling the narrow channels, new effects emerge. Namely, Janus beads participate in the formation and transport of large clusters of passive particles, being "built-in" into this colloidal suspension. This striking ability of Janus swimmers to transport large colloidal clusters, together with the observed mechanism of persistent directed motion, lends itself to diverse applications, i.e. microsurgery purposes, high sensitivity biodetection, environmental water cleaning and bio- (chemo-) electronics.
This research represents an important milestone towards understanding and further fabrication of realistic bio-inspired complex networks, containing synthetic autonomous micro- and nano- machines to perform the tasks in a mixture with passive objects.