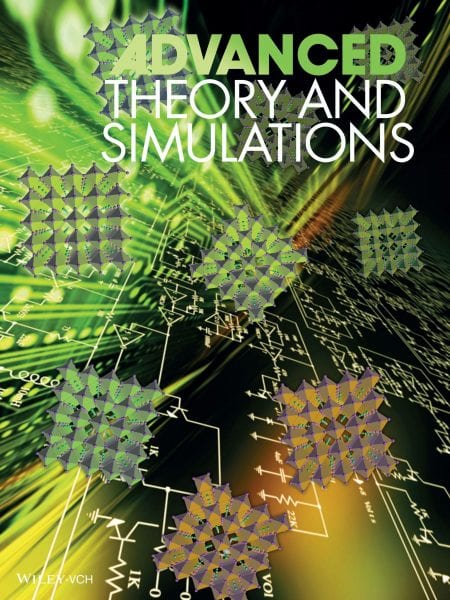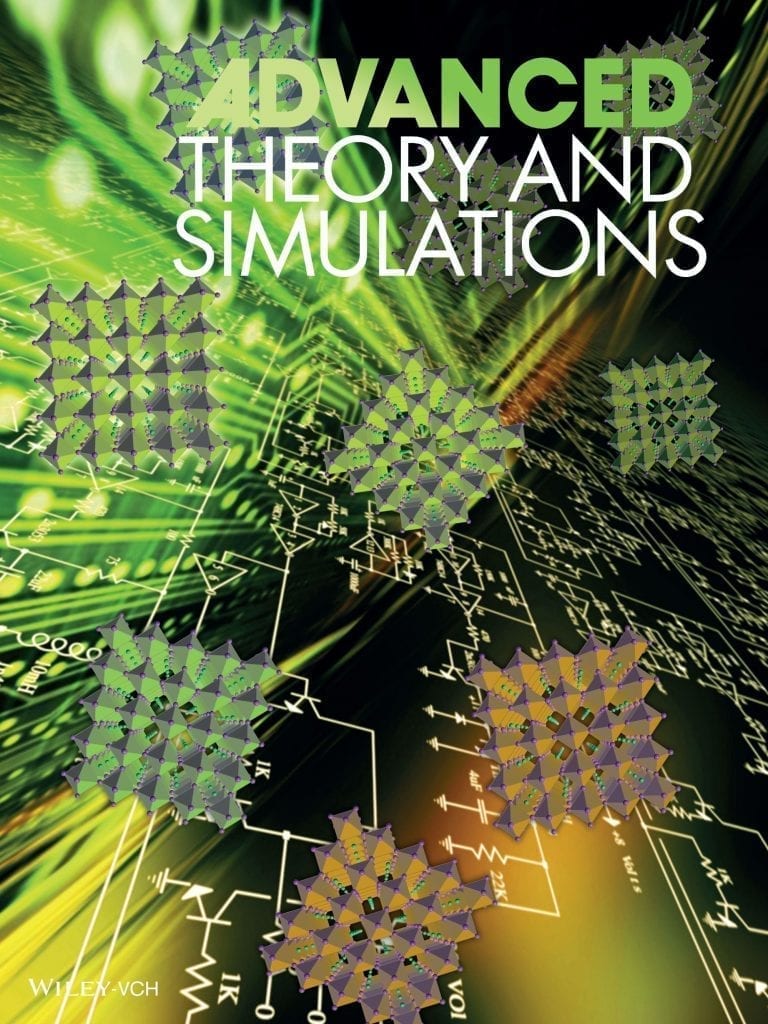 Wiley is launching the new interdisciplinary premium journal Advanced Theory and Simulations in January 2018, addressing the growing importance of the development and application of theoretical methods, modeling and simulation approaches in all natural science areas.
The new product will expand the well-established Advanced brand of journals by providing a new platform for bringing together the underlying theoretical aspect of the manifold research areas in the general fields of materials science and natural sciences.
The new journal will be run by a team of experienced in-house editors and will be based on the strong principles that underpin top existing journals such as Advanced Materials or Angewandte Chemie. Thus, Advanced Theory and Simulations will publish cutting-edge research, selected through a strict and fair reviewing process and presented by using highest quality production standards to produce a premium journal.
The topical range of high-quality scientific results published by Advanced Theory and Simulations will include:
materials, chemistry, condensed matter physics
engineering, energy
life science, biology, medicine
atmosphere, environment, climate
planetary science, astronomy, cosmology
method development, numerical methods, statistics
Editorial Advisory Board members:
Jean-Luc Brédas (Georgia Institute of Technology, Atlanta, USA)
Emily Carter (Princeton University, USA)
Maytal Caspary Toroker (Technion IIT, Haifa, Israel)
Liang Chen (Ningbo Institute of Industrial Technology, China)
Bert de Groot (Max Planck Institute for Biophysical Chemistry, Göttingen, Germany)
Stefan Grimme (University of Bonn, Germany)
Toshihiro Kawakatsu (Tohoku University, Sendai, Japan)
Alexei Khokhlov (Moscow State University, Russia)
Kurt Kremer (Max Planck Institute for Polymer Research, Mainz, Germany)
Leeor Kronik (Weizmann Institute of Science, Rehovoth, Israel)
Jürgen Kurths (Potsdam Institute for Climate Impact Research, Germany)
Javier Llorca (Madrid Institute for Advanced Studies of Materials, Spain)
Jinhu Lu (Research Center for Network Science, Beijing, China)
Siewert-Jan Marrink (University of Groningen, The Netherlands)
Yifei Mo (University of Maryland, USA)
Rosalba Perna (Stony Brook University, USA)
Zhigang Shuai (Tsinghua University, China)
Berend Smit (University of California, Berkeley, USA)
Sean Smith (University of New South Wales, Australia)
Richard M. W. Wong (National University of Singapore)
Yong-Wei Zhang (Institute of High Performance Computing, Singapore)
For submitting your first paper to Advanced Theory and Simulations, please click here.
And the journal homepage on Wiley Online Library can be found here.