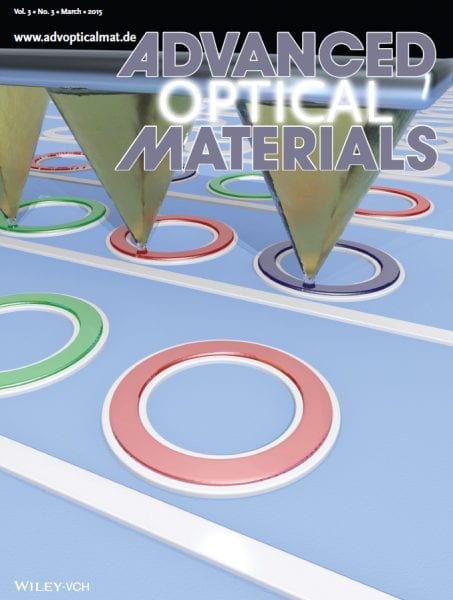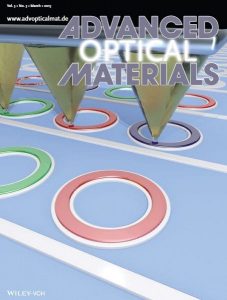 The latest issue of Advanced Optical Materials is now available. You can sign up to access all Advanced Optical Materials articles right here!
These articles were highlighted on the covers of the Advanced Optical Materials March issue:
Nanophotonic Circuits
Microrings are prepared lithographically by M. Hirtz, W. H. P. Pernice, and co-workers from diamond thin films, then coupled to photonic bus waveguides for on-chip readout. Each ring can be painted with an individual color by employing multi-cantilever probes. Site-specific functionalization on arbitrary geometrical features is possible with sub-100 nm linewidths for several photonic devices simultaneously.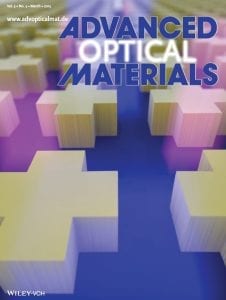 Plasmonics
An etched, doped, silicon wafer forming an array of crosses exhibits near-perfect absorption in the terahertz spectral range. W. Withayachumnankul, S. Sriram, and co-workers show how a bandwidth of 90% is enabled by two low-Q resonance modes supported by plasmonic cavities. Such efficient broadband absorption will enhance imaging and communications applications at terahertz frequencies.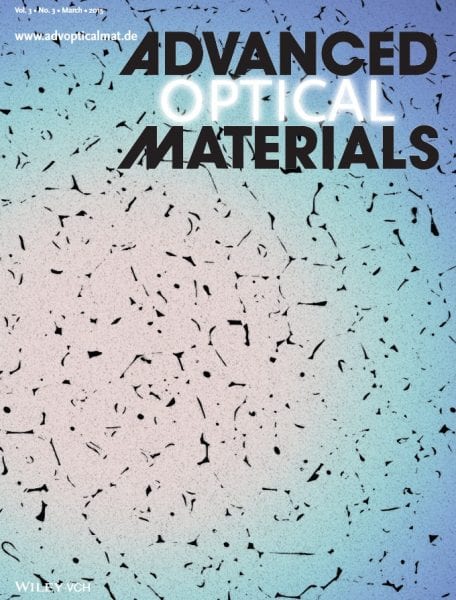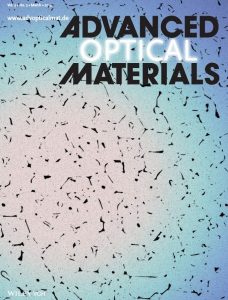 Eutectics
Nanoplasmonic, volumetric, self-organized, silver-based eutectics exhibit localized surface plasmon resonances (LSPRs) at visible wavelengths after annealing. K. Sadecka, D. A. Pawlak, and co-workers demonstrate how, in transmitted light, the sample shows a blue coloration: the complementary wavelength to the yellow light absorbed due to the LSPR at about 590 nm.