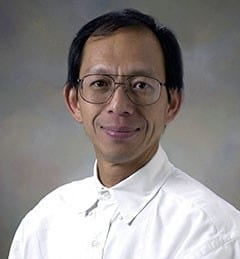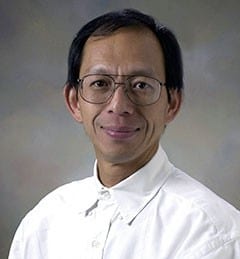 Nano-photonics expert Shawn Yu-Lin, professor of physics at Rensselaer Polytechnic Institute and a member of the university's Future Chips Constellation and Smart Lighting Engineering Research Center, has been selected as a fellow of the American Association for the Advancement of Science (AAAS). Lin is one of 702 newly selected fellows recognized for their scientifically or socially distinguished efforts to advance science or its applications. The announcement will be made in the Nov. 30, 2012, issue of the journal Science.
In the announcement, AAAS cites Lin for "pioneering and developing photonic crystals." AAAS will honor the new fellows at its annual meeting on Feb. 16, 2013, in Boston. AAAS is the world's largest general scientific society, and publisher of the journal Science as well as Science Translational Medicine and Science Signaling.
"Professor Lin's research in nano-photonics and optics is paving the way for a new generation of imaging devices that improve our health, our understanding of the world around us, and our security," said Laurie Leshin, dean of the School of Science. "He is an exceptional researcher as well as a teacher and a mentor, and he is richly deserving of this prestigious recognition. We congratulate him and we are proud to have him as a colleague at Rensselaer."
In his recent work, Lin has developed a nanoscale gold "microlens" that boosts the strength of infrared imaging equipment, and used a 2-D array of carbon nanotubes to create the darkest manmade material known to science. His nanoscale gold "microlens" should be able to boost the detectivity of quantum dot infrared detectors by up to 20 times. And his carbon nanotube coating absorbs 99.97 percent of light and could one day be used to boost the effectiveness and efficiency of solar energy harvesting, infrared sensors, and other devices.
Lin is a constellation chair professor in the Future Chips Constellation at Rensselaer, which focuses on innovations in materials and devices, in solid-state and smart lighting, and applications such as sensing, communications, and biotechnology. Rensselaer constellations are led by outstanding faculty in fields of strategic importance. Each constellation is focused on a specific research area and comprises a multidisciplinary mix of senior and junior faculty, as well as postdoctoral researchers and graduate students.
His work has received funding from the U.S. Air Force Office of Scientific Research, the U.S. Department of Energy's Office of Basic Energy Sciences, U.S. National Science Foundation, and the Focus Center New York for Interconnects.
Prior to joining Rensselaer, Lin headed Sandia National Laboratories' multimillion-dollar research and development effort in photonic crystal devices, located in Albuquerque, N.M. He also directed a U.S. Department of Energy multi-laboratories initiative in Nano-Structural Photonics.
He is a fellow of the American Physical Society and a fellow of the Optical Society of America. Lin received his bachelor's degree from National Taiwan University, his master's degree from the University of North Carolina, and his Ph.D. in electrical engineering from Princeton in 1992.
Source: RPI