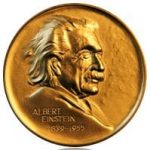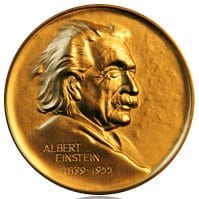 Following on from his selection as the recipient of the 2011 RSC Barrer Award, Professor Geoffrey Ozin has been awarded the 2011 Albert Einstein World Award of Science.
Awarded yearly by the World Cultural Council, an international organization based in Mexico City, the Albert Einstein World Award was created to recognize and encourage technological research and development, with a special focus on those discoveries that have brought benefit and wellbeing to mankind.
Past winners include climate change pioneer Sir John Houghton, biology professor Ada Yonath, responsible for a revolution in structural biology, and current British Astronomer Royal Martin Rees.
Professor Ozin receives the award for his pioneering accomplishments in the field of nanochemistry, helping both to define the rapidly expanding discipline and establish it as a cornerstone of modern chemistry.
Considered one of the foremost architects of nanochemistry, work done by his lab has led to breakthroughs in energy generation, environmental cleanup, display and computer technology, and much more.
He is also a leader in education, know both for his wide-ranging talks and articles and his bestselling textbooks Concepts in Nanochemistry and A Chemical Approach to Nanomaterials, which have both been adopted around the world for the teaching of nanochemistry at an undergraduate and graduate level.
We're always looking to report on the latest news around materials science, and you can help! If you've got a tip, a scoop, or even just a suggestion for a story, contact us on [email protected], or through our contact page.