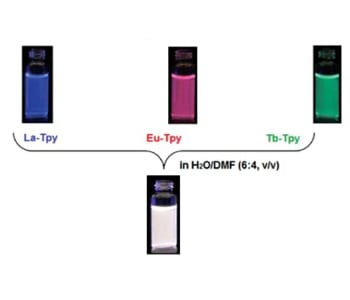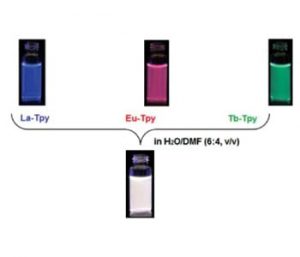 Researchers eager to develop chemical sensors and light-emitting devices are exploring an increasing number of photoluminescent mechanisms. Among luminescent materials, white light emitters are of particular interest, but their synthesis remains challenging.
P. Chen and N. Holten-Andersen from the Department of Materials Science and Engineering at Massachusetts Institute of Technology have now demonstrated a facile and potentially universal approach to white light-emitting materials synthesis. Their method is based on the combination of red, green, and blue luminescence from isostructural lanthanide metal-coordination complexes.
A thorough investigation of its thermo-, mechano-, and chemo-chromic properties demonstrates this new white light-emitting molecular platform to be multi-stimuli-responsive due to the dynamic nature of the ionic lanthanide coordination bonds.
The simplicity of their approach suggests a strong potential for the straightforward integration of metal-coordination-based multi-stimuli-responsive molecular designs into more advanced engineering systems such as semi-solid-state lighting and microfluidic detection platforms.