Plastic has a bad reputation as a result of its detrimental environmental effects. However, to overcome the current challenges of plastic waste and perhaps work on its reputation, two groups at the University of Freiburg in Germany are conducting promising research in this area.
Hydrocarbon materials reinforce themselves
One group headed by Professor Rolf Mülhaupt is developing single-polymer composites that can be produced from both fossil and renewable raw materials and later recycled without residues. These single-polymer composites incorporate self-reinforced hydrocarbons. According to the researchers, these materials are characterized by high strength, rigidity, and impact resistance, achieved without the need for additives.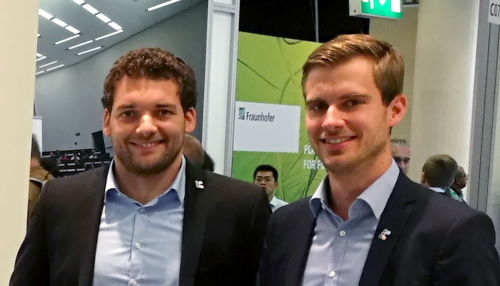 "Single-polymer composites are produced in highly energy- and resource-efficient processes and are fully recyclable as materials or energy source. Combined with 3D printing, completely new possibilities arise," says team member, Timo Hees. His colleague Carl Schirmeister adds: "The unique feature of 3D printing is the individualization of components, which will become more and more important in the future, for example in the medical and orthopedic fields. Opposite to conventional composites, the single-polymer composites enable highly sustainable lightweight construction and orthopedic aids."
Waste paper and orange peels
The second group at Freiburg is working on the production of new materials from waste products, such as orange peels and waste paper, that could be used as material sources in 3D printing applications. Anne Asmacher and Benjamin Stolz are part of this team.
The untreated waste paper is first pulverized and starch is added to create a paste that 3D printers can process. Mineralizing the material with a silicate allows the mechanical properties to be reinforced, as well as increase the resistance to moisture and flame retardancy. The low density of the novel material makes it particularly suitable for use in lightweight construction, says Stoltz. According to the team, the weight savings could save fuel during transportation, which would have a positive affect on overall sustainability alongside the utilization of waste products in manufacturing.
Adapted from the University of Freiburg press release.