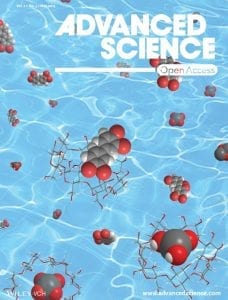 Electrochemistry offers highly sensitive, easy-to-use and low-cost solutions for a variety of instrumentation.
Researchers from China have applied this simple technology to the field of environmental monitoring, creating an impedimetric sensor which can detect persistent toxic substances, such as persistent organic pollutants or inorganic ions as well as trace metals, down to a picomolar level.
The device relies on detecting the blockage of electron transfer which occurs either due to hydrogen bonding to ions or when host–guest complexes form between mercapto-β-cyclodextrin, which forms self-assembling monolayers on the detector's gold substrate electrodes, and the target pollutants.
Employing impedance spectroscopy allows the device to very sensitively detect nonelectroactive persistent toxic substances without a need for the strongly acidic media typically used as electrolytes in such sensor devices. The device is quantitative: the change in impedance can be used to determine the relative amount of target material. It could also be further developed to improve the discrimination between multiple analytes.
This exciting technology was featured on the inside cover of Advanced Science, Issue 5, 2015.
Advanced Science is a new journal from the team behind Advanced Materials, Advanced Functional Materials, and Small. The journal is fully Open Access and is free to read now at www.advancedscience.com