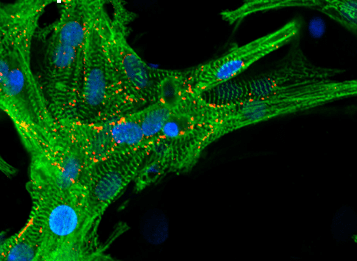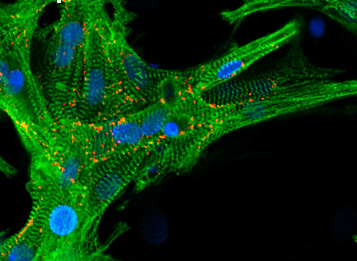 The rehabilitation of cardiac tissue post harmful injuries is decisive in preventing looming heart failure. Biological materials make it possible for damaged tissue to recover functionality. These substances need to replicate the behavior of natural human tissue, which is characterized by continuing elasticity, as well as the promotion of cell attachment and growth. Their production is often limited by technical difficulties, in particular regarding the control of the compounds toxicity and poor mechanical response. These problems commonly cause early deterioration of the implanted artificial tissue.
An American-Australian collaboration has recently developed a new, highly elastic substrate bearing promise for future use in the recovery of heart tissue. Microfabrication techniques were implemented, photo-crosslinking recombinant human tropoelastin—the protein responsible for elasticity in all human tissues—to generate hydrogels. The resulting micropatterned biomaterials successfully promote the very characteristics of live tissue, and show good response to electrical stimulation. Moreover, the use of substances which are natively present in the human body make it less likely for tissue transplantation to fail.
The characteristics of these fabricated hydrogels make them versatile enough to be not only applicable to myocardial regeneration, but also in the assessment and treatment of other elastic body tissues.