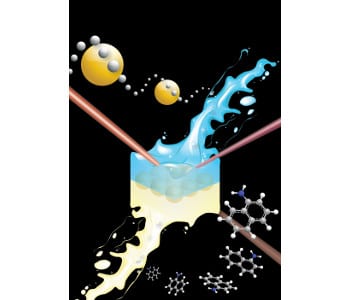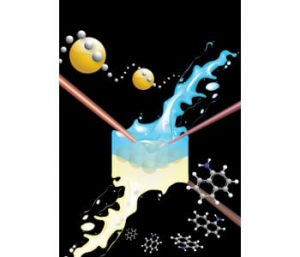 A liquid interface has the unique capability to provide a common meeting point for hydrophobic, hydrophilic and airborne species, allowing them all to interact.
By utilizing a self-assembled gold nanoparticle film at this interface, these authors based in the UK are able to identify the resulting products of such interactions through surface-enhanced Raman spectroscopy (SERS).
The importance of such chemistry is highlighted in the detection of heavy metal ions.
SERS provides an extremely powerful tool for detection purposes, but is inherently incapable of directly detecting ions. A reporter molecule is therefore needed to enable indirect ion detection.
With conventional SERS platforms, the choice of reporters is greatly limited: they have to be soluble in the same phase as the target ions. By removing this limitation, these authors demonstrate four novel and powerful reporters for the detection of mercury (II) ions.
Additionally, two of these reporters enable the first demonstration of SERS for mercury vapor detection.