Dr. John Uhlrich, Editor-in-Chief of Energy Technology, talks to Dr. Rahul Vaish of Indian Institute of Technology Mandi (IIT Mandi) about his recent article on lead-free pyroelectric materials for energy harvesting, which brings new insights on the development of this technology for the efficient harvesting of thermal energy from waste heat. It is also included the recent Special Issue on Ferroelectric Devices for Energy Harvesting and Storage, for which Dr. Vaish acted as co-guest editor.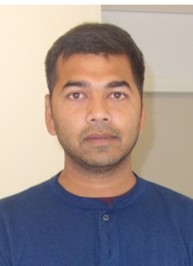 Could you briefly explain the focus and findings of your article to a non-specialist and why they are of current interest?
This study focuses potential pyroelectric materials for waste thermal energy harvesting. Pyroelectric materials are more efficient for thermal energy harvesting than thermoelectric materials. These techniques can be hybridized to improve energy harvesting systems. Another finding was that a non-linear processing technique based on synchronized switch harvesting on inductor (SSHI) leads to significant power improvement compared to the untreated interface.
Could you please explain the motivation behind the study?
This study aims to explore microscale energy harvesting using pyroelectric materials. Thousands of materials have been developed in this family. However, it is important to study the materials performance for energy harvesting purposes. This study is a comparative analysis between important pyroelectric materials.
How long did this investigation take? What was the most difficult part about completing this study?
This study took about three months to complete from idea to manuscript preparation. Circuit optimization was the most tedious task.
Did anything surprise you about your findings? How will you follow up on this work?
There are various factors that influence the final output of the materials. These include the thermal properties, poling effectiveness, dielectric constant, and Curie temperature. We surprisingly observed particularly large voltage outputs in lesser-known pyroelectric materials. 
What is the biggest challenge in using lead-free materials for such thermal energy harvesting applications, and where is additional progress most needed to make them more practical?
Pyroelectric materials are very sensitive to temporal temperature signals. However, applications in energy harvesting also emphasize additional parameters such as efficiency and energy output. Typically these materials produce electric current in the microampere range, unlike thermoelectric and solar photovoltaic devices, which generate current on the order of milliamperes. Hence, the power output of pyroelectric devices is not comparable to that of photovoltaics. However, hybrid energy harvesters can be explored, which may not have such issues.
This work was published as a contribution to a Special Issue of Energy Technology on "Ferroelectric Devices for Energy Harvesting and Storage", which you co-guest edited with Prof. Christopher Bowen from the University of Bath. Where do you see the biggest immediate impact for ferroelectric devices on future energy technologies? Have some of these also been addressed in the Special Issue?
These materials have huge potential in many energy and environmental applications, including refrigeration, photovoltaics, piezocatalysis, and photocatalysis. The unique nature of the polarization behavior can drastically improve the performances of the devices based on the above-mentioned phenomena. This Special Issue nicely covers some of the important works in this direction.