Tecnalia's DEMAT project, which reduces the energy consumption of machine tools by 30%, has been selected as one of the best projects of the year in the field of manufacturing as a result of the benefits it will be bringing to the sector.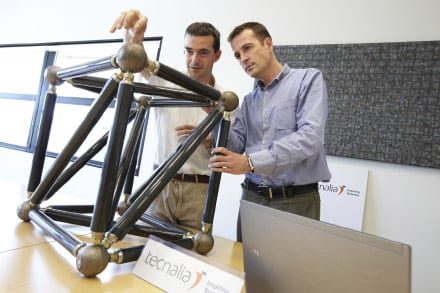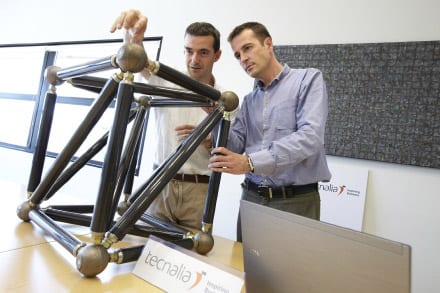 The project was presented at Industrial Technologies 2012, a forum held in Aarhus, Denmark. Promoted by the European Commission, it is a leading European event for the over 1,000 experts in nanotechnologies, advanced materials, and new manufacturing systems who attended.
During this event Tecnalia presented a total of seven research projects, among which featured DEMAT (Dematerialised Machines). This project won an award as one of the best European Projects of the year in the manufacturing sector from among the more than 900 submitted. This award recognises projects with a great economic and social impact, and seeks to encourage Europe's competitiveness through the creation of new products and processes.
DEMAT is a new way of designing machine tools and aims to maintain the features these machines have at present while using the minimum amount of material possible. This way their productivity and quality are maintained but with a minimum consumption of material and energy resources, which enables consumption to be cut by 30%.
So what the project sets out to do is to design production systems that ensure that a maximum added value is achieved with a minimum of material resources. It is a research project funded by the European Commission within the 7th Framework Programme for Research.
Tecnalia is leading this project, in which another 15 European organisations are participating: CECIMO (BE), Ibarmia (ES), Micromega (BE), CESI (IT), NC-Service (ES), Intelliact (CH), D.Electron (IT), Missler (FR), CNR-ITIA (IT), KULeuven (BE), EPFL (CH), Fraunhofer-ISI (DE), Bath (UK), ISW-Stuttgart (DE) and MCM (IT).