Some HIV drugs are associated with serious side-effects, which can be so bad that patients refuse to take the recommended doses, increasing the risk of disease progression.  
The standard doses of these drugs are recommended by the world health organization (WHO), and they are based on average efficacy across massive populations. As you might expect, individual sensitivity to these drugs varies widely. For many patients, the dose that they are taking is significantly higher than what their body requires.
Tenovir is a common drug prescribed as part of treatment regimes for HIV. Its side effects include insomnia, liver problems, and renal dysfunction. Presently the recommended dose for this compound is 300 mg, but an international team have recently used artificial intelligence (AI) to design a safe lower dose rate for ten HIV patients.
The study began with a four week period in which the patients received varying doses of the drug. The AI analyzed the impact that these doses had on the virus. Using this data, the AI calculated a generalized treatment plan that was specific to these 10 patients (see below). This process lowered the dose of Tenovir by a third compared to the WHO guidelines.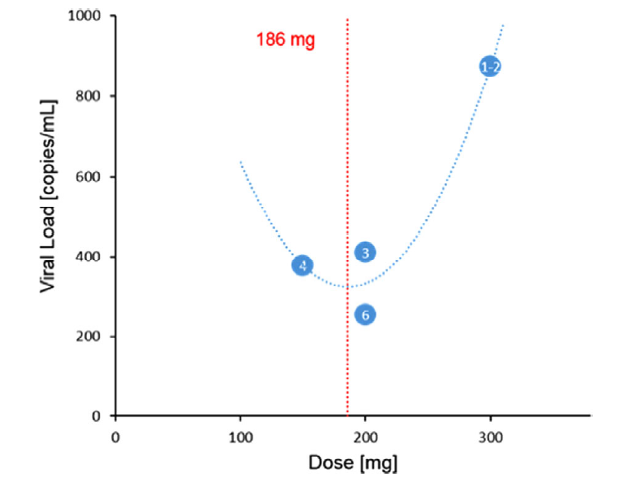 The 10 patients took the treatment recommended by the AI for 144 weeks. No significant side effects were reported and all 10 successfully completed the treatment course.
While it should be stressed that this is only a pilot study in a very small group, the results are promising. Drug dosing based on the physiological responses of individuals could significantly decrease the impact of side effects for a range of conditions. The team is continuing to work with this AI platform to accelerate progress toward this goal.