Dassault Systémes announced their acquisition of the scientific software company Accelrys on Thursday the 30th. The sale, for a reported $750 million, is expected to be complete by the end of June (from R&D Mag and Bloomberg).
On the same day, a team from IBM's Watson Research Center reported the successful fabrication of a integrated wireless communications chip based on graphene without degrading the transistor properties of the material (from Nature).
ThyssenKrupp has initiated a cross-sector technology transfer project to take waste carbon dioxide from steel making and turn it into useful feedstock chemicals.
On Tuesday the 28th, intellectual property specialists IP Group announced an extension of their commercialisation agreement with the University of Manchester to cover proof-of-principle funding for graphene projects (from AzoNano).
Also on tuesday, AMSilk announced the end of the preclinical testing phase of their new silicon breast implant coating material, made from spider silk proteins and intended to be more biocompatible than current alternatives (from B3C Newswire)
BASF and SINOPEC broke ground last Friday on their new isononanol plant in Maming, China, which is expected to start operations in 2015 (from BASF).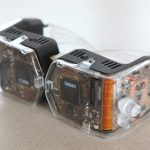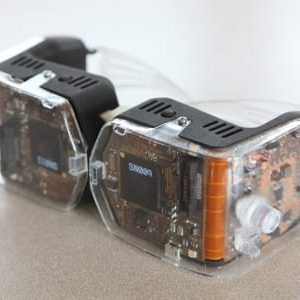 The Centre for Process Innovation, also on the 24th, announced the development of a new flexible OTFT device array that could serve in future foldable AMOLED devices (from Azom.com).
Finally, the US Federal Laboratory Consortium have announced that the Pacific Northwest National Laboratory will receive a 2014 Excellence in Technology Transfer award on April the 23rd for bringing their 3D headset display technology (pictured) to the market (from PNNL).