The Executive Editorial Board of Polymer International and the IUPAC Polymer Division are pleased to announce the third winner of the Polymer International-IUPAC Award for Creativity in Applied Polymer Science or Polymer Technology.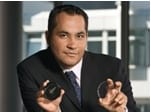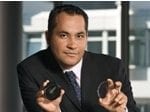 Professor Ali Khademhosseini, of Massachusetts Institute of Technology (MIT) – Harvard University, (USA), whose research has opened up new ways of using biomaterials to make tissues with controlled vascularization as well as tissue architecture, was formerly a PhD student at MIT with Professor Robert Langer.
Professor Khademhosseini has emerged as one of the leaders in the field of micro- and nanoscale manufacturing technologies and biomaterials with substantial contributions at the interface of engineering, materials science, and biomedicine. In addition, he has been internationally recognized and was chosen as a Jr. PI at the Japan's World Premier International-Advanced Institute for Materials Research (WPI-AIMR) at Tohoku University where he directs a satellite laboratory. Over the past few years, Ali has made a number of seminal contributions in applying engineered biomaterials and microfluidic approaches to micro- and nanotechnology for biomedical and biological applications.
The winner was selected by members of the scientific committee representing Polymer International and the IUPAC Polymer Division:
Professor Kurt Geckeler (Editor-in-Chief of Polymer International)
Professor Greg Russell (IUPAC, Australasia)
Professor Jiasong He (Polymer International/IUPAC, Far East)
Dr. Dick Dijkstra (Polymer International/IUPAC, Western Europe)
Professor Michael Buback (President of IUPAC Polymer Division, Western Europe)
Professor Pavel Kratochvil (Polymer International/IUPAC, Eastern Europe)
Professor Chris Ober (IUPAC, The Americas)
We extend our congratulations to Professor Ali Khademhosseini, who wins $5,000 and will present an award winning keynote lecture at MACRO 2012.