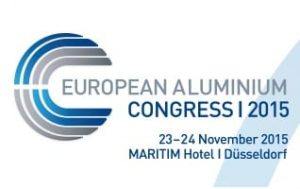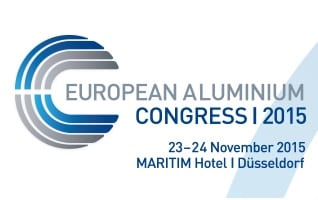 A positive future requires fresh thinking. The decision makers of today, tomorrow and what follows should be aware of the mega-trends of the future, and which opportunities and risks are involved in these trends. The 2015 European Aluminium Congress (EAC) provides the opportunity to listen to experts and discuss the newest trends.
The congress will be held on November 23 and 24. Representatives from the international aluminum industry, politicians and scientists will all gather for the conference, which takes place every two years in Düsseldorf, Germany. In line with this year's motto, "Aluminium – Building the Future", they will discuss future trends as well as challenges facing the aluminum industry.
The mega-trends that are driving the emerging markets are mobility, care of resources and recycling and Industry 4.0 or new materials. These trends will also have a decisive influence on the future of the aluminium. Thanks to its material properties, the wide range of processing possibilities, as well as its excellent re-usability, aluminium is the material of the future, in the view of the organizers.
The EAC is organized by GDA Gesamtverband der Aluminiumindustrie e.V. in cooperation with the Swiss aluminum association alu.ch and the Austrian Economic Chamber.