Ultrananocrystalline diamond, a nanostructured carbon with tiny diamond-like crystals 3-5nm in size, has been shown to be useful in a bewildering variety of applications over the past 20 years.
We talk with Orlando Auciello, now at the University of Texas at Dallas, one of the original developers of ultrananocrystalline diamond films obtained by chemical vapor deposition, about the companies he has contributed to start, using this technology. Orlando has been recently in the news, as he was part of the team which developed the first bionic eye approved for use in the United States. This is the first part of a two-part interview.
Can you give me a brief pitch about the main product of your first company (Advanced Diamond Technologies, ADT), what is its purpose, and what are your next ventures? 
ADT was co-founded in 2003 by John A. Carlisle and myself (both scientists at Argonne National Laboratory, ANL, at that time, and main developers of the applications of the ultrananocrystalline diamond, UNCD, film technology), and Neil Kane (consultant), to commercialize the novel UNCD film technology we developed and patented at ANL. We succeeded in spinning–off ADT from Argonne, and convincing DOE (Editor's note: Department of Energy) to allow the founding scientists from a National Laboratory, as well as the Lab itself, to have equity in the company. John and I got a National Award from the Federal National Consortium in 2006 for the breakthrough commercialization of the UNCD technology out of a National Laboratory.
Currently ADT is lead by John Yerger (CEO), John A. Carlisle (CTO), John Wagner (VP of Business Development), and Charles West (VP of Engineering). I remain co-founder, equity holder and investor (I invested in the preferential investment Series D in 2012), and consultant, writing proposals, jointly with ADT, and bringing new business opportunities to ADT.
ADT is at present the world-leading manufacturer of smooth diamond films-based products, and it is marketing the following products in order of revenue potential:
i) Diamonox Cells: Bringing the power of diamond to electrochemical water treatment technologies:

ADT's Diamonox Electrochemical Cell product line consists of five electrochemical cells that share an important commonality: UNCD electrodes. The Diamonox Cell line incorporates UNCD diamond electrodes that enable self-cleaning and a high-degree of tolerance to water conditions. Diamonox Cells are primarily designed for on-site generation of mixed oxidants. The equivalent bleach generation capacity of the Diamonox Cells ranges from 1 gallon/day up to 16 gallons/day. They provide a robust, economic, and ecologically more attractive solution to purchasing and storing chemicals such as sodium hypochloride for use in a wide variety of applications including wastewater treatment, ozone generation, cooling towers, commercial pools, and water used in oil & gas production.
ii) UNCD Components – Improving the Performance of Rotating Equipment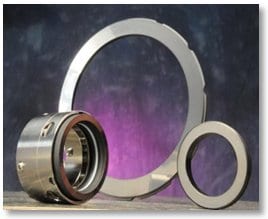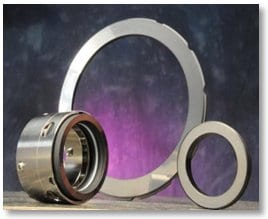 UNCD Components bring the tribological benefits of diamond to mechanical seals and hydrodynamic bearings used for rotary equipment, such as pumps and mixers. UNCD Components are processed using ADT's patented diamond technology. They enhance reliability, increase energy efficiency and provide the ability to survive dry running in the most hostile of rotating equipment environments. Customers using the UNCD-coated seals can save up to 20% in energy cost of running the pumps due to the reduced torque needed, induced by the low friction coefficient UNCD seals.
UNCD-coated mechanical pump seals (UNCD Faces) outperform SiC faces in extreme wear tests. After thousands of hours of operation, UNCD Faces have consistently outlasted SiC faces in poor lubricating conditions of 250-300 °F hot water. In head-to-head industrial tests, UNCD Faces have shown negligible or minimal wear, whereas SiC faces experienced deep grooving resulting in pump leakage. UNCD Faces have also been shown, when running against SiC, to have coefficients of friction (CoF) of 0.02-0.04. These are well below the typical values when running SiC in hard-on-hard applications.
iii) UNCD coatings may make an impact in implantable biomedical devices

ADT worked in the past with Robert Jarvik, the developer of the Jarvik Heart, which revolutionized the medical industry and provided extended life to those being treated for severe heart failure. Jarvik Heart explored with ADT the use of UNCD coating of the Ti-based valves to reduce the risk of blood adhesion to the hydrophilic surface of the Ti valves, which results in clotting in tiny channels of the devices. This work demonstrated that UNCD coatings may reduce clotting due the hydrophobic nature of the UNCD surface, which inhibits blood cells adhesion, thus reducing the need for blood thinning medications and improving patient safety. However, much more R&D is necessary to confirm the initial findings, and ADT is seeking partners to continue the interrupted work on the Jarvik Heart.

iv) NaDiaProbes: All-Diamond AFM Probes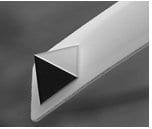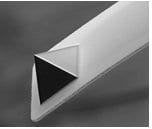 NaDiaProbes are all-diamond AFM probes – not diamond coated or diamond-like carbon. Both the cantilever and probe tip are made of UNCD (ADT's brand of thin, film diamond) in a single, monolithic structure. They demonstrate the astonishing control and precision that is available with diamond today. NaDiaProbe won the R&D 100 Award in the microscopy category.
v)  UNCD Standard and Custom Wafers: A Family of Diamond Materials 
UNCD allows for the utilization of many different types of diamond films and applications that capture different properties of diamond. ADT has the unique ability to tailor UNCD for a broad range of customer products. For instance, rough diamond films that have been available for years are extremely abrasive, and thus useful for cutting applications. However, UNCD enables very smooth diamond exhibiting very low friction yet retaining the extreme wear resistance of natural diamond. The thermal conductivity, electrical conductivity, and optical properties can be varied.
I am now starting my second company, which I named Original Biomedical Implants (OBI), to develop and commercialize a new generation of implantable biomedical devices that can make a big impact in the quality of life of people worldwide. We have already done about three years of pre-clinical trials in animals for the first products that Pablo Gurman (co-founder of OBI with me, an MD from Argentina doing a PhD with me to develop UNCD-based drug delivery vehicles and implants) and I are envisioning to bring to the market. We recently had the first clinical trials in humans done by a colleague surgeon in a hospital in Buenos Aires, Argentina on a new treatment for retina detachment using UNCD-coated flexible magnets positioned outside the eye, attracting super-paramagnetic nanoparticles injected in the eye, which in turn push the detached retina back into place. We also have done two years of preclinical trials on UNCD-coated dental implants, which is one of the first products we intend to launch from OBI, and the preclinical trials in animals are showing excellent results.We are setting up OBI in the industrial Park of the University of Texas at Dallas, which has a great vision for helping faculty to start new companies to bring the science from the lab to the market. 
What is your role within your startups, and how much are you involved now with the business side of the company? How different do you feel that the role you play within Advanced Diamond Technologies and OBI is, with respect to having the same job at a large, established company?
I am ADT co-founder, equity holder, and investor (I invested in series D for investors in 2012). I am now working actively to identify opportunities for writing joint proposals involving ADT and the University of Texas at Dallas, where I am now an Endowed Chair Professor teaching and doing intensive R&D on materials for nano-electronics and the new generation of non-volatile memories  (50% of my time) and doing R&D for UNCD and other biomaterials to develop and commercialize a new generation of implantable biomedical devices through the second company (Original Biomedical Implants) which I am now starting in the industrial Park of UTD. I think that the feeling of creating a new company that manufactures products, which in turn can make a big impact in the way and quality of life of people, surpasses the feeling of accomplishment that I would have had working for a big company. For example, in the early 2000's I was offered a position to direct the non-volatile memory program at one of the biggest companies in the world, located in Silicon Valley, and after a lot of thinking I turned it down, because I was not going to have the freedom of imprinting my vision in the new products, which is what one can do when starting a company bringing the science done in the lab into the market. 
When did you figure out that there was a good opportunity for commercial exploitation of this discovery/material?
After about 10 years of fundamental and applied science done to learn how to grow the UNCD films and to characterize their multiple properties.
How long was the process from the "idea" to the creation of ADT and OBI?
For the creation of ADT, we did about 10 years of fundamental and applied science at ANL from about 1990 to 2001, with funds from the DOE-Office of Science –Materials Science, learning a lot about the UNCD nanostructure and its mechanical, tribological, electrical, thermal, and chemical properties. By the end of 2001, John and I realized that the UNCD technology may have potential for commercialization. At that time, we talked to the Director of technology transfer at Argonne. Then, Argonne hired a consultant (Neil Kane) from Chicago and paid him to work with us to learn about our UNCD technology and the potential for developing products based on UNCD. By that time, we had already been working with a company which controlled a big percentage of the market for mechanical pump seals worldwide, demonstrating that UNCD-coated SiC seals could be far superior in mechanical and tribological performance with respect to the SiC seals available on the market.After one year of learning about the UNCD technology, Kane wrote a report (I still have a copy of it) indicating that the UNCD coating technology had good potential for commercialization and he applied for the job of CEO.
We then proceeded to incorporate ADT in Delaware in 2003, and got approval from DOE to incubate the company for about 1 ½ year in one of the laboratories in the Chemistry Division of ANL, with ADT paying for all the expenses and for the first CVD machine to grow the UNCD films. After we raised the first series of funds from Angel investors and grants form Agencies like NSF and DARPA, we were able to take the company out of Argonne (about 2005) to the industrial park where it is now located in Romeoville (Illinois), and started the effort to bring the first product to the market. To make a long story short, after some time working on identifying the potential products for large market opportunities, we moved from seals to UNCD-coated wafers, to developing UNCD-AFM tips for scientific applications, then to UNCD-coated bearings for mixers for the pharmaceutical industry and more recently (2011) UNCD electrodes for water purification systems, a product that is outperforming every other electrode in the market today, and which gives us great hopes for bringing ADT to the next level in the advancement of the company to profitability and big business. In addition, ADT is exploring other opportunities for products, such as biosensors, and electrodes for energy generation systems. An important part of setting up ADT was the negotiation with Argonne for licensing the UNCD patents, which included our names as inventors. We negotiated to license all UNCD patents with exclusivity, and also for ADT to have first option on future patents originating from R&D at Argonne.More recently, ADT has started to file patents on its own.We believe that at the beginning of 2013, ADT is positioned to go to the next level in development and commercialization of products with great industrial, high tech, and social impact. For the creation of OBI, my colleague co-founder (Pablo Gurman, MD) and I are in the second year of the effort trying to obtain the funding to get OBI off the ground. However, we have already done about three years of preclinical trials in Argentina (2009-2013) on the first products that we are envisioning (UNCD-coated dental implants) and a new process for retina reattachment using super-paramagnetic nanoparticles injected in the eye (we have a patent submitted).
The process of IP protection: what restrictions did it place on what you could and could not talk about with colleagues and at conferences?  
Until we have the patents submitted, we do not publish or discuss with colleagues any of the ideas. Once the patent has been submitted and the time for public release has passed, then we can discuss the applications. However, there are some steps of the manufacturing process, which are critical to grow the best films for products, which we keep as trade secrets. We have found that more and more companies are keeping trade secrets, due to the fact that some countries copy and or infringe on patents for which you do not have a chance of fair trial to contest the infringement.
Read the second and final part of this interview to figure out if, when transitioning from science to creating a startup, your friends might not really be your friends after all!