The Macro Group UK, a joint interest group of the Society of Chemical Industry (SCI) and the Royal Society of Chemistry (RSC) organised the  young researchers meeting (YRM) at the University of Liverpool, April 5th-6th 2016. Polymer International presented the best poster prize awards to outstanding young polymer scientists. The winners received £250, £150 and £100 book vouchers from Wiley for the 1st, 2nd and 3rd prize respectively.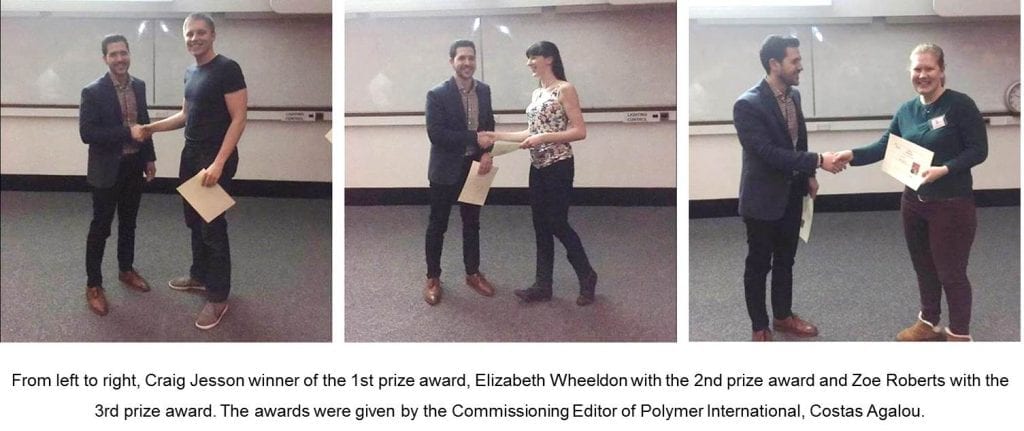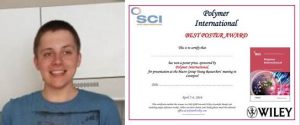 The first poster prize award went to Craig Jesson, a PhD Student from the University of Sheffield working under Prof. Steven P. Armes as part of the 'Polymers, soft matter and colloids' CDT programme.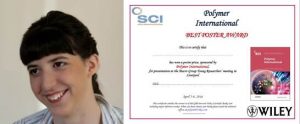 The second poster prize award went to Elizabeth Wheeldon, a PhD student from the University of York, Department of Chemistry working under the supervision of Prof. Dave Smith on self-assembling nanofibres and supramolecular chemistry.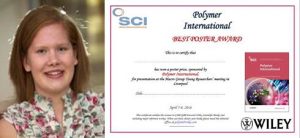 The third poster prize award was given to Zoe Roberts from the University of Warwick, Department of Chemistry working in the group of Prof. Andrew P. Dove, researching the synthesis and characterisation of thermoplastic bioabsorbable elastomers.
Congratulations to the winners and the Polymer International editorial team wishes them all the best!