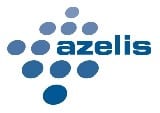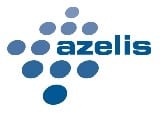 Poliya Composite Resins and Polymers (Poliya) today announced that it has entered into a marketing and distribution agreement with Azelis, a Pan-European specialty chemicals distributor.
Speaking about the new agreement, Serge Gradys International Business Manager Azelis Composites states, "We are delighted to sign this distribution agreement with Poliya, representing their Polipol customized UPR- polyester resins, Polijel high performance custom coloured gelcoats brands, and complimentary composite products in Italy".
Gianni Ostelli, Regional Business Manager Azelis Composites, Iberia & Italy adds, "Azelis will be supplying products manufactured by Poliya in Turkey as well as in their new Italian plant. This will enable us to provide more efficient logistics, faster response times, reduced lead times and better service. We are looking forward to working closely with the company's local team to increase market share in the region and are confident these brands will be well received by our clients."
"Italy is a very important market for Poliya. After our recent, local production agreement with Novaresine, we foresee great opportunities to expand our overall presence. We are confident our partnership with Azelis will provide a boost to Poliya's growth in the region and their experienced team of professionals will help increase our sales greatly" says Buelent Oeztuna, CEO of Poliya.
For more information about Poliya's products and services available in Italy and Europe, visit our booth G 47 at the JEC Composites Show in Paris from March 27th-29th, 2012.
Azelis will also be present at the JEC Composites show on booth D45.
Source: EMG