Access the Special Issue Nutrition and Cancer in Molecular Nutrition & Food Research now.
These articles were highlighted on the covers the Special Issue Nutrition and Cancer of Molecular Nutrition & Food Research.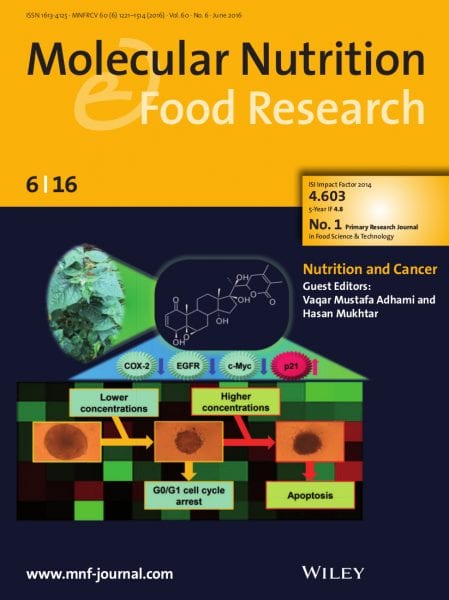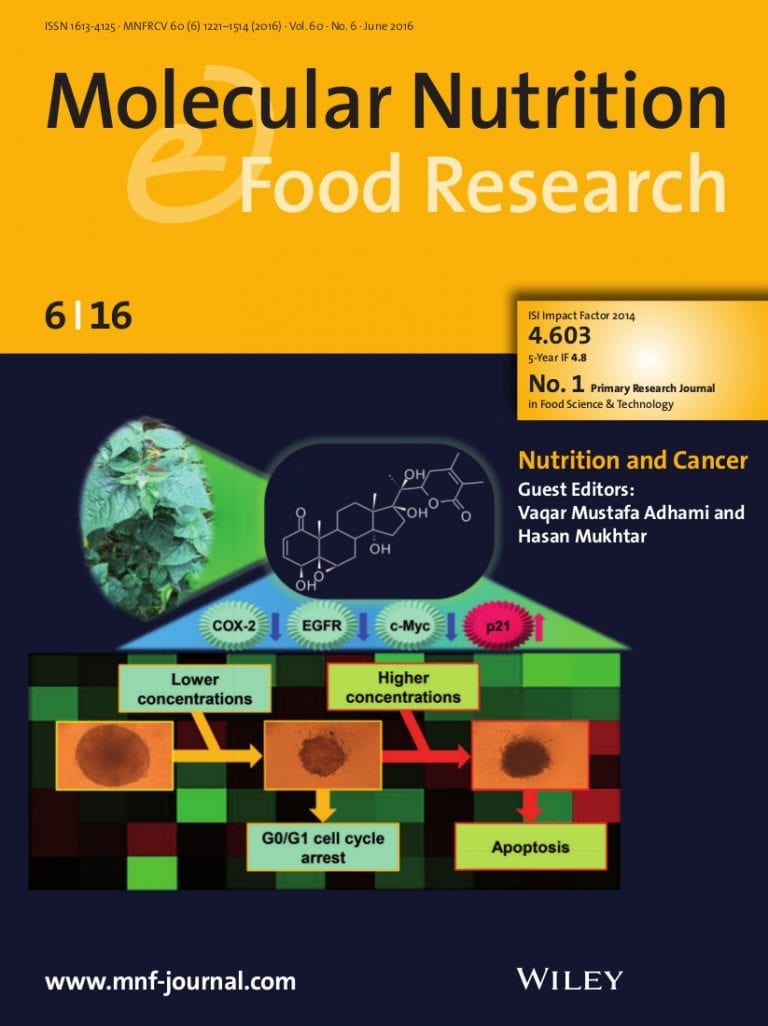 Physalis peruviana against Colon Cancer

In their work, highlighted on the front cover, John M. Pezzuto and co-workers show that 4β-hydroxywithanolide E (4HWE) isolated from Physalis peruviana arrests the growth of HT-29 colon cancer cells in the G0/G1 phase of the cell cycle at low concentrations (0.5 and 1 μM) and induces apoptosis at higher concentrations (5 and 10 μM). Growth arrest is accompanied by modulation of a relatively complex array of survival and oncogenic proteins. Therefore, 4HWE is a plausible candidate for cancer treatment by regulating multiple proteins.
Fish Oil against Gastritis

Docosahexaenoic acid (DHA), a representative ω-3 polyunsaturated fatty acid abundant in fish oil, is demonstrated to inhibit 
Helicobacter pylori-induced phosphorylation and subsequent nuclear translocation of STAT3 in human gastric epithelial cells. The research by Young-Joon Surh and co-workers, featured on the back cover, suggests that DHA consumption may have protective effects against gastritis caused by H. pylori infection.