Access the latest issue of Molecular Nutrition & Food Research now.
These articles were highlighted on the covers the March issue of Molecular Nutrition & Food Research.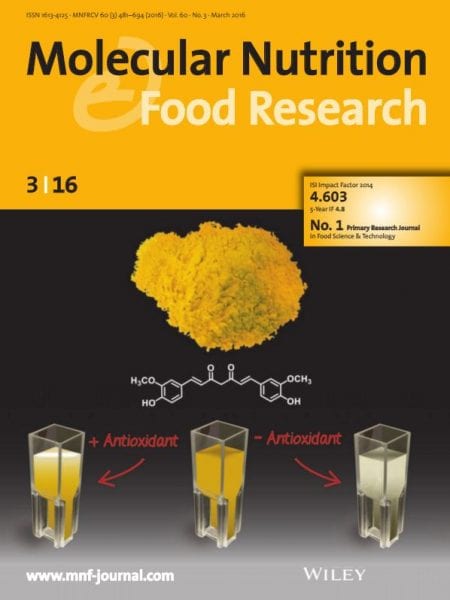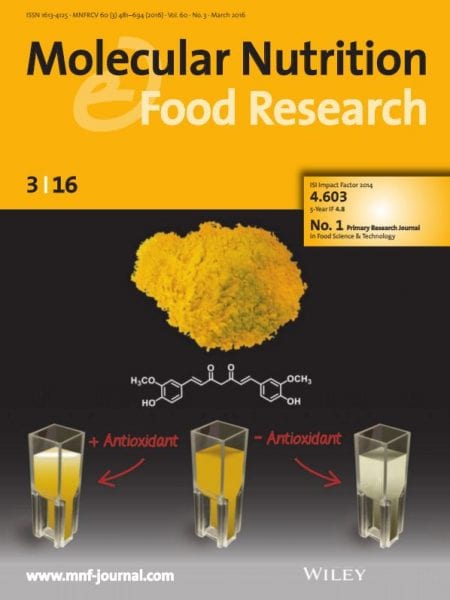 Curcumin
On the front cover, G. Zhang and co-workers present their work on curcumin stability. They show that co-addition of redox-active antioxidants dramatically enhances chemical stability and biological activity of curcumin at physiological pH. This suggests that a redox-dependent mechanism plays a critical role in mediating curcumin degradation. In addition, curcumin itself, instead of its degradation products, is largely responsible for the observed biological actions of curcumin.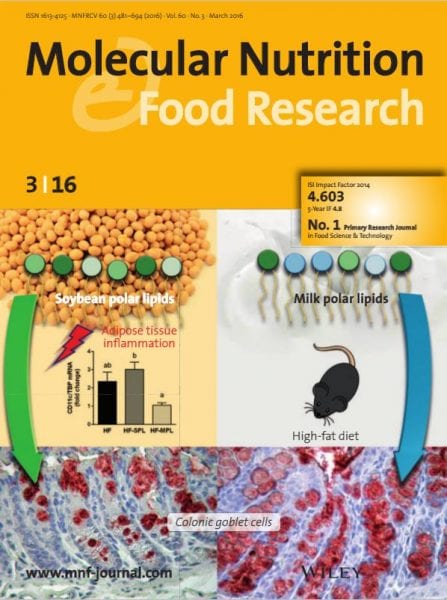 Dietary emulsifiers
The effects of polar lipid emulsifiers from milk (MPL) versus soybean (SPL) were investigated in high-fat (HF) fed mice by M.-C. Michalski and co-workers, which is featured on the inside front cover. Compared with an HF-SPL diet, which induced increased expression of inflammation markers in white adipose tissue, an HF-MPL diet induced a lower expression of macrophage infiltration markers in white adipose tissue associated with a greater number of mucus-producing goblet cells in the colon.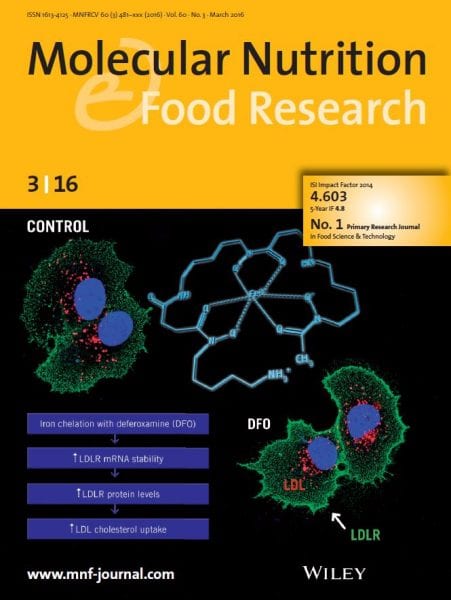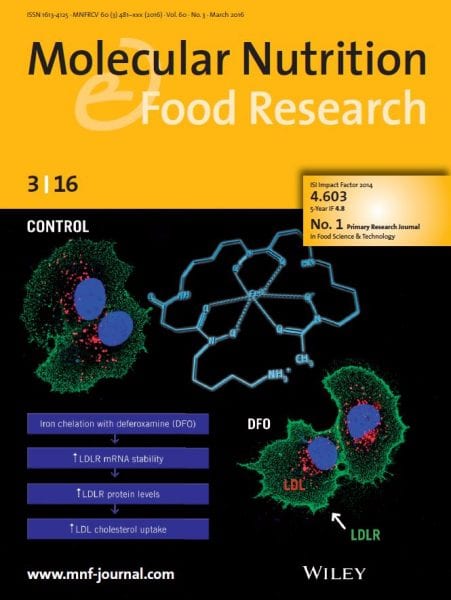 Cholesterol metabolism
Hepatic iron overload increases cholesterol synthesis, contributing to the pathogenesis of hyper-cholesterolemia. Incubation of human HepG2 cells with the iron chelator deferoxamine (DFO) stabilizes the LDL receptor (LDLR) mRNA, increases LDLR protein levels, and raises cell-surface LDLR levels (green) and fluorescent diI-LDL uptake (red). Thus, in their back cover article, N. G. Seidah and co-workers show that increased LDLR activity could be one of the underlying causes of the hypo-cholesterolemia observed upon iron reduction.