Access the latest issue of Molecular Nutrition & Food Research now.
These articles were highlighted on the covers the April issue of Molecular Nutrition & Food Research.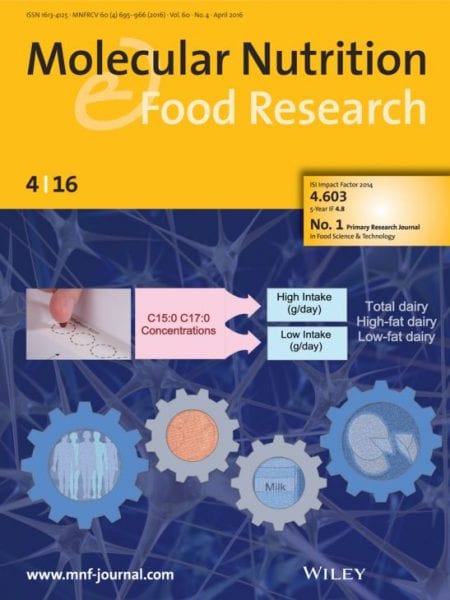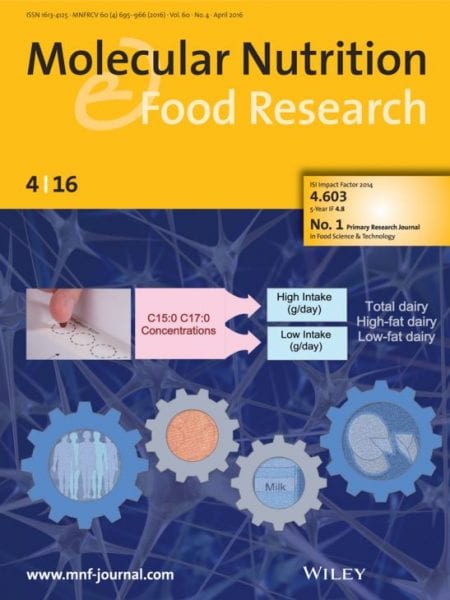 Biomarkers
The use of dried blood spot measurements for the determination of dairy consumption is investigated by Lorraine Brennan and co-workers. The study, which is highlighted on the front cover, explores the association between C15:0 and C17:0 levels in dried-blood spots and the intake of dairy, including high-fat and low-fat dairy products. The results indicate that C15:0 can be used as a biomarker of high-fat dairy intake and of specific high-fat dairy products.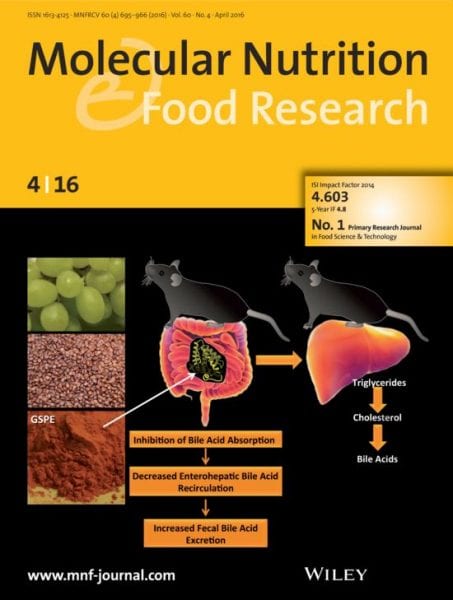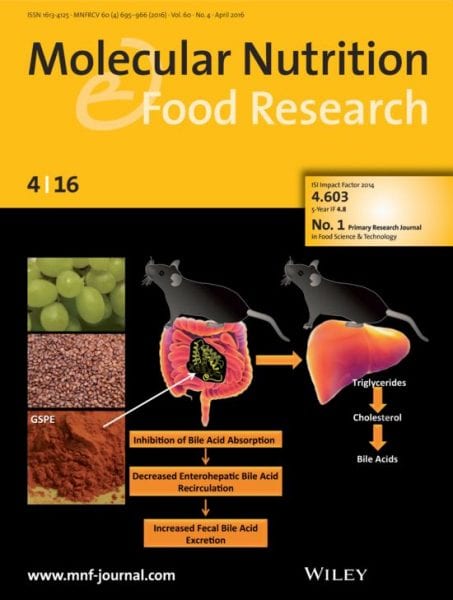 Cholesterol
On the back cover, the research by Marie-Louise Ricketts and co-workers is presented. They show that grape seed procyanidin extract (GSPE) decreases Fxr-dependent intestinal gene expression causing reduced bile acid (BA) absorption, decreased serum BA levels and increased fecal BA excretion. Increased demand for BA synthesis initiates triglyceride catabolism to facilitate increased de novo cholesterol synthesis, collectively contributing to the hypolipidemic action of GSPE.