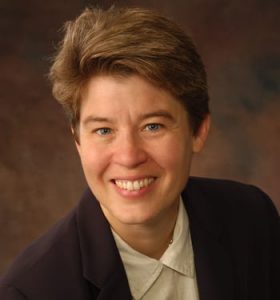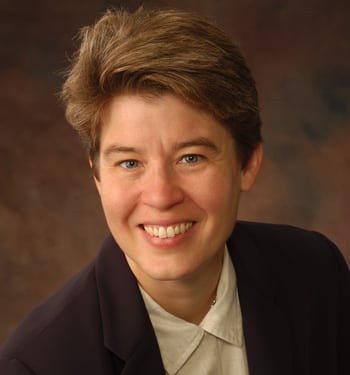 Issue 10, 2010, of Advanced Materials is a special issue on the fascinating work being done at the Frederick Seitz Materials Research Laboratory (MRL) at the University of Illinois at Urbana Champaign. MaterialsViews caught up with Professor Jennifer Lewis, guest editor of the issue and Director of the MRL, to find out a bit more about her and her research.
LW: Have you always wanted to be a scientist, or did you see yourself at some point on a different career path? 
JL: I really enjoyed my high school math and science courses and took several advanced subjects that positioned me well for pursuing an engineering degree in college, which is the path I ultimately followed. However, at the time, I also seriously considered teaching high school math or science and coaching basketball.
LW: What motivated you to choose a career in academia instead of industry? 
JL: I have always wanted to teach, and after being exposed to research in both academic and industrial settings – it was very clear that academia was the right choice for me.
LW: What got you interested in Materials Science as a subject, and more specifically in colloidal assembly? 
JL: I became interested in Materials Science during my freshman year in college, but it wasn't until my senior year when I took a course on colloidal processing of ceramics that I found my true passion. The idea of creating new structures from colloidal building blocks was (and still is) simply fascinating to me. 
LW: What are your current research interests? 
JL: Our group is focused on the directed assembly of soft functional materials for applications ranging from printed electronics to tissue engineering. 
LW: Any new outcomes to share with us? 
JL: One exciting new result, which will soon appear in Advanced Materials (not this special issue, though!), involves combining our printing approach with wet-folding origami. We refer to this as "printed origami". This novel approach offers the potential to make complex 3D structures that would be impossible to fabricate solely by printing. 
LW: What do you enjoy most about your work? 
JL: I enjoy discussing new data for the first time with my students and watching them "light" up when they realize how important their observations are.
LW: What are some of the challenges involved in being Director of the Frederick Seitz Materials Research Laboratory? 
JL: The biggest challenge stems from having to divide my time between managing the research laboratory and working with my own research group. It is a constant tension, because I am truly passionate about both endeavors.
LW: What do you like to do to in your spare time? 
JL: I play basketball twice a week and workout regularly. 
LW: What do you think are the greatest challenges facing scientists at the moment? 
JL: There are many big problems facing the world – namely how to meet our energy, water, and nutritional needs in a sustainable manner. It is absolutely critical that scientists engage in research activities that address these needs. 
LW: Finally, where do you see the field of materials science in 10 years time? 
JL: My vision for the future of materials science involves a convergence of materials, robotics, and biology to yield a new class of materials, which I refer to as "living" materials that can autonomously process energy and information.